Dwayne Johnson is easily one of the most sought-after and busy men in all of Hollywood. When it comes to action films, there are few bigger stars than the former wrestler. Although it seems as if he doesn't have time for all he is doing, Johnson's schedule is chock full of upcoming brand-new releases and sequels to some of the biggest fan-favorite films that he has been in. Hiram Garcia, who is the producer and president of Seven Buck Productions, gave a great deal of insight into Johnson's schedule and upcoming releases. On this page, we'll keep a running tally of every Dwayne Johnson upcoming movie and everything we know about them so far.
DC League of Super-Pets
The first on the list of upcoming Dwayne Johnson films is the DC League of Super-Pets movie, which pairs Johnson with his long-time friend, Kevin Hart. The film is currently in post-production and is eyeing a May 20th release. Johnson plays the voice of Krypto, who fans will know as being Superman's dog. While Superman is in trouble, Krypto must take care of Metropolis with the help of newly powered animals that include Ace (Kevin Hart) and PB (Vanessa Byer).
Black Adam
The next on the list is Black Adam, which is a film that has been highly talked about by Dwayne Johnson and fans alike. Johnson is set to make his debut in the DCU, as villainous Black Adam. Fans got to see a quick glimpse of the terror that this new villain is set to unleash during a fan event thrown by DC called, DC Fandom. The quick teaser showed Johnson in full costume and essentially electrifying everyone to ashes. This film sure looks exciting, and Black Adam looks to be the big baddie that the new iterations of the Justice League will have to go toe-to-toe with. Black Adam is set to release on July 29th.
Red One
A more unknown project that Dwayne Johnson is set to star in is the original holiday film called, Red One. Although there is little known about this presumed Christmas movie, Hiram Garcia announced that Jake Kasdan would be directing this film. Kasdan has directed both Jumanji films. Red One is also being released on Amazon Prime Video. The film's plot is being kept under wraps but so far Chris Evans is set to join Johnson. The story has also been cultivated by Garcia. Although the film is in pre-production, Garcia and Johnson are aiming for a Q3 2023 release, just in time for the holiday season.
Young Rock Season 2
Although Dwayne Johnson is surely one of the biggest movie stars in the world right now, he has also branched out to television. Young Rock is the hit show on NBC, which goes through the formidable years of everyone's favorite wrestler, while Johnson prepares for his presidential campaign in 2023. The first season was met with tons of praise and the second season is set to air on NBC on March 15. The first season ran for 11 episodes, but based on its popularity, this could mean that Young Rock Season 2 might have a more expanded number of episodes. There has been no word yet on if the series is set to be renewed for a third season.
Jumanji 3
The rebooted Jumanji films have been some of the biggest fan-favorites that Dwayne Johnson has appeared in as of late, although nothing has been officially announced, Hiram Garcia confirmed that they are very interested in making the third installment and that they would be taking the pitch to Sony very soon. Although fans will want to see the sequel as soon as possible, Garcia confirmed that Jumanji 3 would likely be some time after Red One. If Red One comes out around the holidays of 2023, then it stands to reason that Jumanji 3 won't be making its way to screens until sometime in 2024. Garcia confirms this is more of a perfect time considering that both Johnson and Kevin Hart are very busy with the million other things they have been attached to.
Jungle Cruise 2
Another Dwayne Johnson fan-favorite film is that of Jungle Cruise, which took Johnson's and many of our favorite Disneyland rides and turned it into a full-fledged movie. Johnson and Emily Blunt worked well together as they played adventurers thrust into a wild world based on the popular ride. Although the sequel to the film has yet to be announced, Hiram Garcia claims that this is one of the top priorities for their production company. When this film would even come out might be a bit of a conundrum, but we might see a Jungle Cruise 2 sometime in 2024 or 2025.
Journey 3
Unfortunately for fans around the world, it sounds as if Dwayne Johnson is not going to be making a Journey to the Center of the Earth sequel. Being the good guy that he is, Johnson took to Twitter to announce the sad news to a young fan. You can read the tweet below:
Apparently, creative issues became the problem for the would-be trilogy film in the Journey series.
Article continues below headlines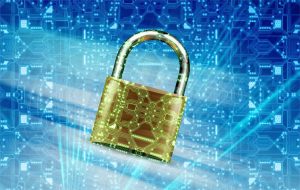 ---
Black Adam 2
A sequel to Black Adam is certainly speculative at this point, but it sounds as if Dwayne Johnson wants to be in the long haul for anything DC-related, and that means appearing in plenty of the new films in which he can cause havoc for the Justice League. As it stands right now, Johnson, Garcia, and their production company have big plans for the Black Adam property. This includes the many spin-offs that can be made with the characters that are set to appear in the film. This hopefully includes a Dr. Fate movie because it's Pierce Brosnan. He needs more time in a cape.
These are just some of the speculated and confirmed projects that the busiest man on the planet has set for himself. Fans of Dwayne Johnson will be happy to know that some of their dreams are set to come true, as there are plenty of sequels in the works. We personally can't wait for another Jumanji film.