There's no sense extending a show that by all accounts has already lived a full cycle, actor Benedict Cumberbatch says of Sherlock in an interview with Esquire's Johnny Davis that was published on Thursday. While reminiscing the highlights of his career, Cumberbatch responded to anecdotes about the actor building his legacy from the ground up by being himself and injecting his performances with a unique, almost unruly sense of otherness. For example, Sherlock co-creator Mark Gatiss recalled casting Benedict Cumberbatch as the Millennial Holmes based entirely on his "repulsive" onscreen behavior as the villainous Paul Marshall in Atonement, which inevitably led to questions about the show's revival.
Benedict Cumberbatch reacted to the inquiry with firm, but poised, defiance. He declined to entertain the question at first, rationalizing that such a move would be disrespectful to the cast and crew. But Davis pressed and Cumberbatch reluctantly acquiesced with, "Oh look, I still say never say never. You know, I really like that character… it's just, the circumstances need to be right and I think maybe it's too soon now to see it have another life. I think, wonderful as it is, it's had its moment for now. But that's not to say it wouldn't have another iteration in the future." Davis toyed around with the idea of a new Sherlock Holmes and John Watson wrenching control of the series in Cumberbatch and Martin Freeman's absence, to which the ruffled 45-year-old Benedict Cumberbatch adds, with finality, "That's not for me to comment on."
The Hammersmith native started out in cinema as a bit of a wildcard; he was an Olivier-nominated theater actor (for Henrik Ibsen's Hedda Gabler on the West End) when he began bagging television roles in Britain. He was Stephen Hawking long before Eddie Redmayne could pin an Oscar around the part, and was known in roles in William Golding's To the Ends of the Earth, Stuart: A Life Backwards alongside a young Tom Hardy, Small Island, and Van Gogh: Painted with Words as the eponymous Post-Impressionist. Then Amazing Grace and Joe Wright's Atonement happened, and Sherlock along with it. Mark Gatiss and Benedict Cumberbatch worked together in Tom Vaughan's dramedy Starter for 10 and the showrunners Gatiss and Steven Moffat remembered the future Doctor Strange while in the process of conceptualizing their modern-day Sherlock.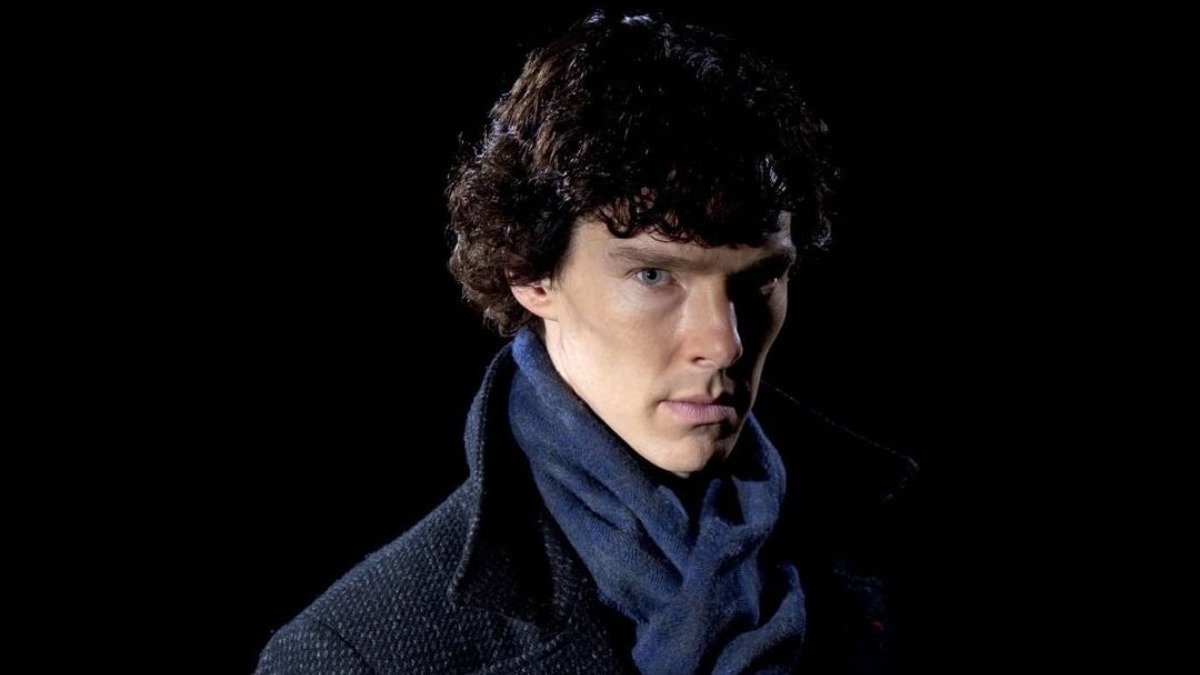 Benedict Cumberbatch reportedly oozed superstar even when he hadn't become Sherlock yet, or been in the battery of triple-A films that followed. In the same interview, former colleague Claire Foy described Cumberbatch as extraordinary in every way. He was the sort of character to walk into a room and catch everyone's eye because of how distinctive he looks. According to Foy, even as a younger man, he exuded the sort of controlled (yet refined) energy only a seasoned entertainer would have. "You notice him, wherever he is," she gushes. "So [fame] was sort of on the cards." Foy and Cumberbatch reunited recently for The Electrical Life of Louis Wain, a biopic starring the latter as the titular schizophrenic artist and the former as his wife, Emily Richardson-Wain.
Gatiss and Moffat's Sherlock aired on BBC from 2010 to 2017 and immediately became a worldwide phenomenon. It attracted the sort of intemperate devotion comparable only to Beatlemania — or comic books. In many ways, Sherlock popularized online fandoms, particularly on Tumblr, long before the fad overtook most of pop culture. It elevated Benedict Cumberbatch into a sex symbol, with screaming fans clamoring to meet him, and practically launched his career into the behemoth it is today. There would be no Doctor Strange, The Imitation Game, The Hobbit, 12 Years A Slave, or Tinker Tailor Soldier Spy without Sherlock. The series ended after 12 episodes and one special.
Benedict Cumberbatch next appears in Spider-Man: No Way Home as Peter Parker's new mentor Doctor Strange. He reprises the part in the Sorcerer Supreme's second solo movie, Doctor Strange in the Multiverse of Madness. No Way Home hits theaters on December 17.