Just like all the other streaming services, IMDb TV is releasing some great content in March. And the best part is you don't need to pay more to watch! If you didn't already know, IMDb TV is Amazon's free streaming platform that is fully ad-supported. Meaning, you don't need to pay to watch anything available, but you will have to see through ads during . This includes their latest offerings like Liar Liar, Gnomeo and Juliet, A Simple Favor, and The Nut Job starring Brendan Fraser.
Starring Brendan Fraser, The Nut Job is a 3D computer-animated heist comedy based on Peter Lepeniotis' 2005 animated short film Surly Squirrel. Set in 1959, the story takes place in the fictional town of Oakton City which is the home of Surly the squirrel and his partner Buddy the rat. They live in Liberty Park where their thieving reputation has made them outcasts. Their chance for redemption comes when a group of urban animals is running low on food for winter.
Teaming up with a variety of quirky characters, like Raccoon and his cardinal assistant, compassionate squirrel Andie, and glory-hogging squirrel Grayson (Brendan Fraser), the incorrigibly self-serving Surly finds himself helping his former park friends survive by raiding a nut store. But things get complicated when the shop also happens to be a front for a human gang's bank robbery.
The family-friendly film is directed by Peter Lepeniotis from a screenplay he co-wrote with Lorne Cameron. Alongside Brendan Fraser, The Nut Job features the voice talents of Will Arnett, Gabriel Iglesias, Jeff Dunham, and Liam Neeson. Katherine Heigl, Stephen Lang, and Sarah Gadon also lend their voices to a few characters in supporting roles. That's not a bad cast to have in an animated film or otherwise.
The Nut Job was released in January 2014 by Open Road Films and received moderately negative reviews. Nearly a decade since its release, review aggregator Rotten Tomatoes stills shows a poor critic rating for this film. The Brendan Fraser starred animated film only has an approval rating of 13% based on 98 reviews. The critical consensus was particularly harsh on the film's central character, calling him unlikable. They also blamed him for hampering the entire story.
However, the movie was a hit with fans and grossed $120.9 million worldwide, against a production budget of $43 million. As such, a sequel called The Nut Job 2: Nutty by Nature was released in August 2017. While most of the original cast returned for the sequel, Brendan Fraser did not. Unlike its predecessor, the movie didn't go over that well with audiences and only managed to earn $68.7 million at the global box office.
Except for the odd film here and there, Brendan Fraser's career has been rather static for a while. But the 53-year-old has been working on a comeback recently. The actor currently stars in Doom Patrol as Cliff Steele for HBO Max and will be appearing in the show's fourth season. He is also set to star in a few big upcoming movies like Darren Aronofsky's The Whale, Martin Scorsese's Killers of The Flower Moon, and the Legendary comedy, Brothers.
However, Brendan Fraser's most anticipated release is the DC Extended Universe film Batgirl. Produced by DC Films for HBO Max, the story will serve as part of the DCEU continuity. The film is directed by Adil El Arbi and Bilall Fallah with a screenplay by Christina Hodson. It stars Leslie Grace as Barbara Gordon alongside J. K. Simmons, Michael Keaton, and Ivory Aquino. Fraser will portray Garfield Lynns / Firefly – a sociopathic supervillain with an obsessive compulsion to start fires.
Brendan Fraser will also be starring alongside Tom Welling in Professionals for The CW Network. According to Deadline, the series will be loosely based on the Christian Slater-fronted action movie Soldiers of Fortune, which was developed for Scandinavian SVOD service Viaplay. No release date has been announced yet, but the 10-episode series will feature stunning scenery as it was shot on location in Ireland and South Africa.
Article continues below headlines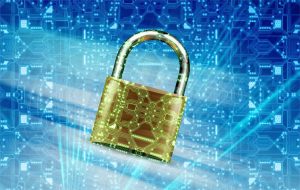 ---
Professionals follows the story of a top-tier security operative named Vincent Corbo who is paid to protect the interests of rich and powerful clients by any means necessary. After a next-gen medical satellite explodes on launch, Corbo is hired by the rocket's designer, Peter Swann (Brendan Fraser), who suspects sabotage. Complicating Corbo's new job is his former girlfriend and Swann's fiancée Dr. Grace Davila who is desperately trying to stave off a global catastrophe.