John C. Reilly's next big project Winning Time: The Rise of the Lakers Dynasty just released a brand new trailer. Reilly is playing Lakers' team owner Jerry Buss who clearly loves the sport of basketball. The trailer highlights this with his line "There are two things in this world that make me believe in God: sex and basketball." It looks like the perfect kind of comedic take on a true story.
The trailer, released by HBO, chronicles the rise of the 1980s-era "Showtime" Los Angelos Lakers. John C. Reilly's character Jerry Buss is prominently featured in the trailer as the driving force behind building the famous team. In the trailer, you see a glimpse of one of the most important moments in the team's rise to prominence — the signing of now-legendary point guard Earvin "Magic" Johnson (Quincy Isaiah). Check out the dynamic trailer below:
This limited series includes a fairly large cast of characters that will definitely be familiar to Lakers fans. In addition to John C. Reilly's Jerry Buss, you see Jerry West (Jason Clarke), Kareem-Abdul Jabbar (Solomon Hughes), Norm Nixon (DeVaughn Nixon), Jessie Buss (Sally Field), Jeanie Buss (Hadley Robinson), Claire Rothman (Gaby Hoffman), Pat Riley (Adrien Brody), Paul Westhead (Jason Segel), Earvin Johnson Sr. (Rob Morgan), and more.
The cast looks to be balanced with some big stars and some up-and-comers. Quincy Isaiah in particular only has one previous acting credit to his name. He could certainly do worse than playing Magic Johnson himself for his first big acting debut. The show is also executive produced by Max Borenstein, Kevin Messick, Jason Shuman, Jim Hecht, Scott Stephens, Rodney Barnes, and frequent John C. Reilly collaborator Adam McKay. McKay directs the first episode and from the trailer, you can definitely see the snappy style he's honed in movies like The Big Short and Vice. This one definitely brings that 70s and early-80s vibe.
The show is based on the non-fiction book by Jeff Pearlman titled Showtime: Magic, Kareem, Riley, and the Los Angeles Lakers Dynasty of the 1980s. Jim Hecht and Max Borenstein serve as co-writers in addition to their executive producer roles. With ten episodes in total, there should be plenty of time for the story to breathe and to see John C. Reilly's character build the team from the ground up. It will undoubtedly be fun to watch this team become the legendary dynasty we all know today.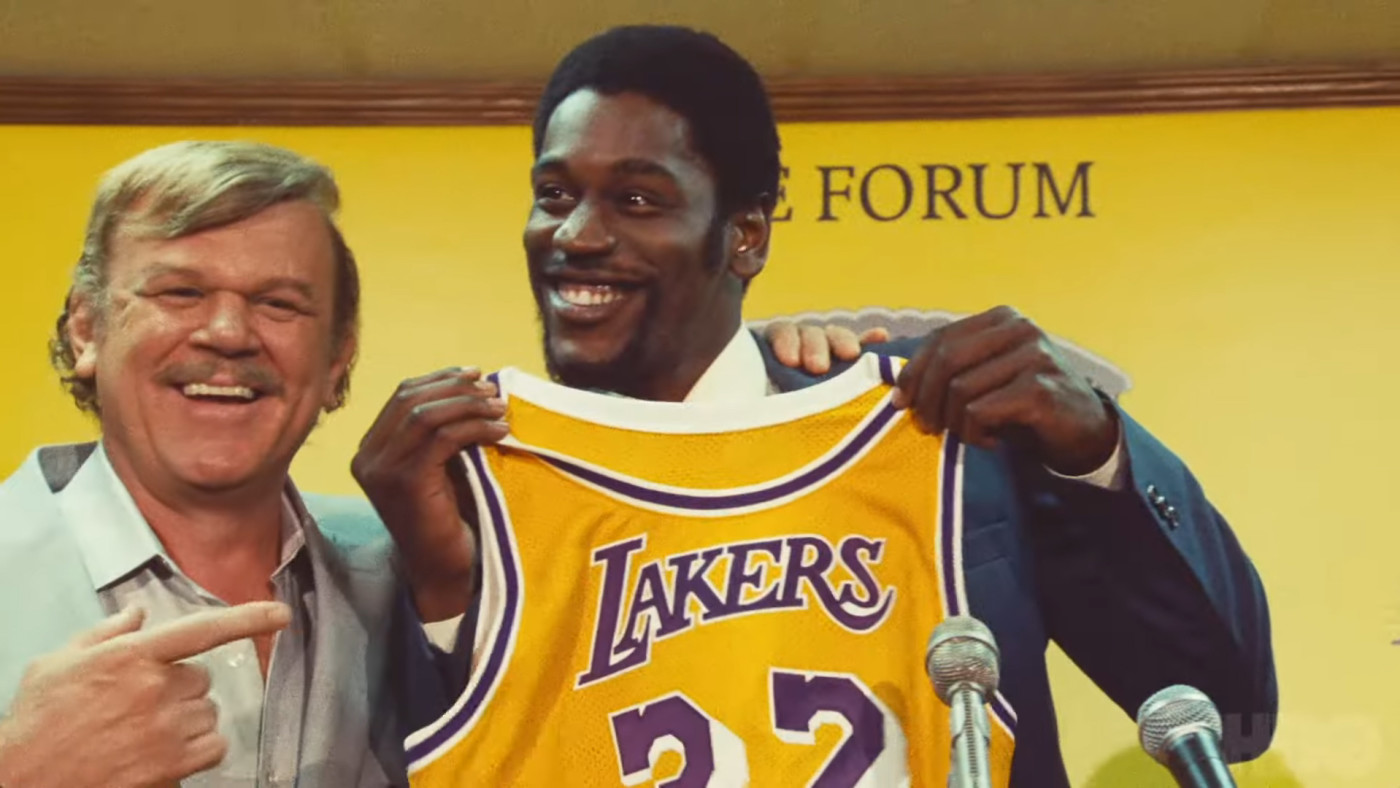 Lakers fans and basketball fans, in general, are sure to love this depiction of the Showtime era of the LA Lakers starring John C. Reilly. The Lakers won five championships with Magic Johnson's innovative playmaking, Kareem Abdul-Jabbar's incredible scoring ability, and Pat Riley's up-tempo style of coaching. Fans of the '90s and early 2000s basketball will surely be nostalgic for the famous Kobe and Shaq era, but the Showtime era is really where the Lakers made their name as a historically legendary team.
Regardless of what era of Lakers were your favorite, Winning Time: The Rise of the Lakers Dynasty looks to be an entertaining ride and a fun depiction of one of the greatest basketball teams of all time. Make sure to check out the John C. Reilly-led series when it airs on HBO in March 2022.