Paramount Pictures has released the trailer for the upcoming action-thriller The Contractor. The film is the first project under the new ViacomCBS and Paramount+ integration of Showtime content across the streaming platform. The story follows Chris Pine as Special Forces Sergeant James Harper, who is involuntarily discharged from the army and cut off from his pension.
In debt, out of options, and desperate to provide for his family, Harper (Chris Pine) becomes a contractor with a private underground military force. But when his very first assignment goes sideways, the elite soldier finds himself hunted and on the run. Caught in a dangerous conspiracy, Harper must fight to stay alive long enough to get home and uncover the true motives of those who betrayed him.
"We gave them our minds, our bodies, and our spirits," Harper says in the video clip. "They chewed us up and spit us out." The trailer also shows Chris Pine jumping off a bridge, dodging bullets, and escaping explosions, with a bunch of fistfights thrown into the mix. Check out the trailer for The Contractor below:
Addressing the collaboration with Paramount, STXfilms Motion Picture Group Chairman Adam Fogelson said the studio is thrilled to be working with the amazing team at Paramount and Showtime, following their successful team-up on Queenpins. He said working together on the Chris Pine film was an irresistible deal and opportunity for the company and their filmmaking partners. It should be a win-win for consumers as the film is made available to as many people as possible.
Directed by Tarik Saleh from a screenplay by J.P. Davis, The Contractor is produced by Thunder Road Film's Basil Iwanyk and Erica Lee (John Wick franchise) with 30WEST fully financing the film. 30WEST's Dan Friedkin, Micah Green, and Dan Steinman are executive producing along with Chris Pine, Jonathan Fuhrman, Tom Lassally, Josh Bratman, and Esther Hornstein of Thunder Road Films.
Starring alongside Chris Pine in The Contractor is a stellar cast including Ben Foster as Mike, J. D. Pardo as Eric, Florian Munteanu as Kaufman, and Fares Fares as Salim Mohamed Mohsin. Gillian Jacobs, Eddie Marsan, Nina Hoss, Amira Casar, and Hollywood legend Kiefer Sutherland also star.
Speaking about the project (via Deadline), Executive Vice President of Content Acquisition at Showtime Networks Inc, Kent Sevener said the company is very excited to bring this exceptional film (starring Chris Pine) to audiences through multiple platforms so fans can experience it in theaters or at home. Thanks to superb filmmaking talent and an outstanding cast, The Contractor promises to deliver a thrilling cinematic experience with an action-packed, edge-of-your-seat story.
The Contractor will be released by Paramount in a limited number of theaters across the United States, with a simultaneous DVD and digital release on April 1st. The Chris Pine starrer will arrive on Showtime and Paramount+ later in the year.
Chris Pine also has another movie set for release later this year. He will star alongside Florence Pugh and Harry Styles in Don't Worry Darling – a psychological thriller directed by Olivia Wilde. It tells the story of an unhappy housewife in the 1950s who discovers a disturbing truth, while her loving husband hides a dark secret. The film is scheduled for release on September 23rd by Warner Bros. Pictures.
Article continues below headlines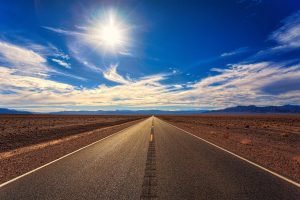 ---