Taylor Lautner was a major part of one of the highest-grossing franchises in movie history. He was rated one of "The 50 Sexiest Men of 2010" by Glamour magazine. That same year he was fourth on the "Most Amazing Body" list from People. Then to top all that off, he was also the highest-paid teen actor working in Hollywood. Taylor Lautner had the cat by the tail. Somewhere along the line for Lautner, the cat decided it didn't want its tail held.
Taylor Lautner's introduction to Hollywood wasn't as exciting as you may think. His very first appearance was in the little-to-never-seen movie Shadow Fury playing the child of one of the main stars in flashback scenes. It would take Lautner a couple of years before he'd get his next role but then they came in a flurry. He starred on the TV series The Bernie Mac Show, then Summerland, My Wife and Kids, and finally he had a voice role on What's New, Scooby-Doo? It was his next role in a critically panned Robert Rodriguez film that put him on the map.
TAYLOR LAUTNER IS ON THE HOME TEAM
In 2022, Taylor Lautner's career got a much-needed shot in the arm when he was cast as Troy Lambert in the Netflix sports comedy Home Team. The film is led by Kevin James of King of Queens fame, as the real life NFL coach Sean Payton.
While promoting the film, the pair revealed that James was apparently much more into Taylor Lautner's past screen work than anyone may have realized. Insisting he was a big fan of Twilight, James got excited when Lautner mentioned there was a group of dedicated Twilight fans who were also moms that called themselves "Twi-Moms," and suggested that James form a new "Twi-Dads" fan club. "I'm officially doing that right now," James said. "I'm not even kidding. I am officially now putting it down and we are going to work on it."
TAYLOR LAUTNER AS SHARKBOY
According to jack-of-all-trades Robert Rodriguez (he wrote, directed, shot, and edited the movie as well as created the soundtrack), Taylor Lautner was the very first to audition for The Adventures of Sharkboy and Lavagirl and the very first chosen. Lautner's martial arts background had a lot to do with it.
"When I auditioned for the film, Robert Rodriguez, the director, didn't know that I had my martial arts [background], and while we there in Austin, TX he saw a DVD of me and asked me to choreograph my own fight scenes. So I used all my martial arts to do stuff on the greenscreen, and he said, 'If it works then he can put it in the movie and if not not.'" Lautner explained to MovieWeb in an interview conducted when Lautner was only 13-years-old.
Taylor Dooley played Lavagirl in the movie, but a more famous name almost got the part. Miley Cyrus auditioned for the role and was being heavily considered until she began production on Hannah Montana, which then took her out of the running as Lavagirl.
Sharkboy and Lavagirl was truly a family film as Rodriguez took the story elements from his two children as well as using other members of his family in the film itself. Many think this is why the movie bombed so badly, as critics point to the terrible storyline and cheesy 3D effects that hindered the movie. No one had an issue with Taylor Lautner's performance though.
The box office failure of the movie didn't hurt Taylor Lautner's stock. He immediately moved on to Cheaper by the Dozen 2 and did more voice acting with Duck Dodgers, Danny Phantom, and He's a Bully, Charlie Brown. He also appeared on an episode of Love, Inc. Nothing, though, would be able to prepare him for what would come next in his career.
Article continues below headlines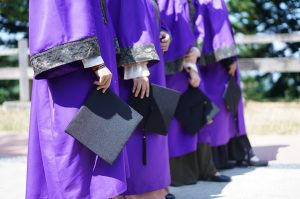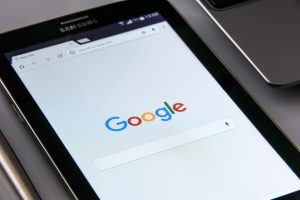 Google is one of the most powerful corporate entities in the history of the world, but even they succumb to financial hardships in this ever-shifting economy.
The post Google Is Going Bankrupt? appeared first on Tell Me Best.
Continue
---
TEAM JACOB
When Taylor Lautner auditioned for his role as Jacob Black in the enormously popular Twilight saga, he had never even heard of the book series written by Stephanie Meyer. Through the urging of his agent, Lautner went for it. He was able to read lines with Kristen Stewart's Bella as she had already been cast in the role. Director Catherine Hardwicke loved the chemistry between Kristen Stewart and Taylor Lautner, so he was brought on board.
Commercially the film was a success, but it hated by critics. Luckily for Taylor Lautner money trumps all in the long run. The producers acquired the rights to the rest of the Twilight series and set forth to make history.
Chris Weitz was brought in to direct the second film in the series, The Twilight Saga: New Moon, and the first thing he wanted to do was replace Taylor Lautner. His reasoning was simple: he needed an actor who could portray the changes Jacob goes through physically from the first movie to the second. He needed a physically larger person to play Jacob. Also, the role of Jacob would be increasing significantly in the second film as he now becomes Bella's main love interest, so the director wanted someone with a little more acting chops.
Weitz had been looking at actor Michael Copon (One Tree Hill, Power Rangers Time Force) but Taylor Lautner was bound and determined to keep the role of Jacob. He hit the gym and weight-trained his ass off by adding 30 pounds of muscle. Weitz liked what he saw from Taylor and his transformation helped him keep the role.
From that point on, it was either Team Edward or Team Jacob. Whose side were you on? Taylor Lautner's Jacob or Robert Pattinson's Edward. Bella was stuck in the middle.
The second film in the series opened to a record-making $26.3 million midnight screening haul, which also led to a record-making opening day take of $72.7 million. Since then, both records have been broken. But the movie, as well as the following three, brought Taylor Lautner squarely into the realm of sex symbol status. He had fans and lots of them.
TAYLOR LAUTNER'S STRING OF GIRLFRIENDS
Taylor Lautner's list of girlfriends reads like a who's who. First, there was Selena Gomez, then came another high-profile romance with Taylor Swift. The two met on the set of the romantic comedy Valentine's Day. Taylor Lautner moved on to another co-star in Lily Collins, the two paired up in the awful movie Abduction. He then turned his attention to actress Ashley Benson for a short while. Then came another actress Maika Monroe.
When that didn't work, Taylor Lautner went back to the romancing co-stars well by dating Marie Avgeropoulos, his Tracers partner. Raina Lawson was next and then actress, and Carrie Fisher's daughter, Billie Lourd. They starred together in the horror-comedy series Scream Queens. While Taylor Lautner was able to help Lourd through the deaths of her mother (Fisher) and then her grandmother (Debbie Reynolds), their romance didn't last either.
Now, Taylor Lautner has found a partnership with a "normal" person. A nurse named Tay Dome. They seem as happy.
Despite his long string of girlfriends, there were persistent rumors that Taylor Lautner was gay. It all started with a phony People magazine cover that promoted Taylor Lautner as coming out gay, claiming the actor said, 'I'm more liberated, and happier than I've ever been."
It was so believable that hip-hop icon Russell Simmons thought it to be true, so he tweeted, "Proud of Taylor Lautner for his bravery and his courage." It wasn't true.
Truth didn't stop GQ in Australia from asking Taylor Lautner if openly gay director Gus Van Sant and writer Dustin Lance Black hit on him during a meeting. "No, definitely not," Lautner said via Reuters. "I think they know I'm straight. But they're great guys. They're a lot of fun."
WHY TAYLOR LAUTNER IS NOW UNEMPLOYED
Taylor Lautner hasn't been in a movie since a film almost no one has heard of, called Run the Tide, way back in 2016. He hasn't acted at all since his appearance on Scream Queens, back in 2018. So what happened?
After his massive success with the Twilight Saga, most thought Taylor Lautner could write his own ticket. That wasn't the case. He followed Twilight with an uncredited role in the Adam Sandler movie Grown Ups 2. Then came another action movie bomb with Tracers.
Those movies didn't help him but they weren't the thing that ended Taylor Lautner mania. That, according to many, was another Sandler project: the Netflix bomb, The Ridiculous 6. That movie goes down as one of the very few that have a Rotten Tomatoes ranking of 0%. Hard to do.
He then starred in the little-known aforementioned Run the Tide and had a nice four-season run on the British series Cuckoo. But it's been a long time now since Taylor Lautner has been seen on screen.
It's gotten so bad that Taylor Lautner hasn't been invited back to his own franchise. The Adventures of Sharkboy and Lavagirl is getting a sequel called We Can Be Heroes, and Taylor Lautner isn't in it. The sequel is bringing back his former co-star Taylor Dooley as Sharkgirl but for some as of yet unknown reason, Taylor Lautner will not return as Sharkboy.
Many say the beginning of the end came when Taylor Lautner tried to move over to the action-adventure scene with Abduction. The movie was terrible, and the critics savaged it. One critic, Movieline's Alison Wilmore, said in part about Lautner's performance, "This may be the first film I've ever seen where when an actor goes to put his hand thoughtfully on his chin, it's so awkward I became afraid he'd somehow miss and poke himself in the eye."
Maybe Taylor Lautner can't get work or maybe he's just tired of trying to live up to the hype. He told Reuters in 2016 that he felt pigeonholed by his Twilight success. "For me the biggest thing is just surrounding myself with people that I love, just spending time, it doesn't matter what I'm doing as long as I'm with my friends and my family," he said. "You know, I could be sitting in a cardboard box and that's where I'm happiest."
Whatever the reason Taylor Lautner is out of the limelight and he may not be back.