There was a time when Jessica Alba was on the absolute Hollywood A-list. She was starring in big-budget flicks, had a hit television show, and was easily one of the most recognizable faces in the entire industry. Frankly, for a long time it felt like we were going to see her forever, with a career that appeared to only ever be on the rise. But that was more than a decade ago and things can change pretty quickly where celebrity is concerned.
Sometimes that's because of the person's own choosing, wanting to step out of the limelight. Sometimes circumstances step in to have it so a career is derailed. And sometimes there are just better opportunities out there, ones that don't necessarily involve being on set all the time. In many ways, Jessica Alba's career, especially in the most recent iteration, is a combination of all those things. Though it does look like she'll be getting back on-screen sooner than later. 
HOW IT STARTED FOR JESSICA ALBA
Born in 1981 in California, Jessica Alba had the childhood of a military kid, moving around quite a bit in her younger years because her father was stationed at various places in the United States. And in her childhood, Jessica Alba has said she dealt with a number of issues related to chronic sickness. To hear the actress tell it, something she's discussed many times, she suffered from a number of different ailments some which were very much on the serious side.
Recently, in an interview with Romper, Jessica Alba revealed that during her childhood she contracted pneumonia on multiple occasions and was even hospitalized more than once. She also added that she had five surgeries before the age of 11, though didn't go into detail about exactly what was done in those instances, though apparently at least one was from a ruptured appendix.
Though this part was a struggle, Jessica Alba still had her sights set on an acting career from an early age and ultimately was able to go to school to study the craft. After graduating, she began to get smaller roles in the television world with a few bit parts in movies as well. Though not a completely steady and working actress at that point, there were some bigger names, in terms of shows at least, that showed up on her resume. Beverley Hills 90210, Brooklyn South, and Love Boat: The Next Wave were just a few of these.
But the real move came when she landed in the Drew Barrymore-led comedy Never Been Kissed. Alba played a popular, though mean high student who tortures Barrymore's geekier character. It wasn't a star turn for the actress, but it definitely got her noticed in a way that hadn't happened before. 
JAMES CAMERON PICKS JESSICA ALBA
Coming off some recognition for Never Been Kissed, the big break for Jessica Alba would come in 2002s Dark Angel on Fox. She scored the lead in the James Cameron-created series which gained a fair amount of hubbub and momentum at the time. Alba played Max Guevara, a genetically enhanced superhuman who was modified in a government facility from which she escaped as a young child. The story focuses on her on the run from the agency that created her. The first season of the series was a smash hit for Fox and it thrust Alba onto the brink of superstardom.
She was excellent in the role of the confused, though capable Max as she looks for others like her out in the world. Unfortunately, the series ended up lasting only two seasons on Fox after a ratings dip during round two. Though the series wasn't necessarily a success, at least in the world of network television, it stamped Jessica Alba as a player in the industry.
JESSICA ALBA JOINS MARVEL, JUST NOT THAT MARVEL
Joining a superhero franchise these days is a ticket to basically having a role for years and years. With the way comic studios are rolling these days, if you get into the DCEU or the MCU, rest assured that you are likely to be around a long time. And at some point, you'll probably have a standalone television show or movie as well. That wasn't always the case and definitely wasn't what was happening when Jessica Alba joined the superhero fray in 2005 with Fantastic Four.
Article continues below headlines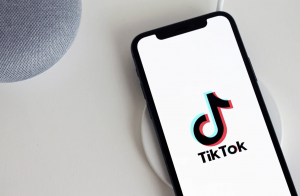 ---
Cast alongside Ioan Gruffudd, Chris Evans, and Michael Chiklis, the group made up the titular quartet in a much-anticipated adaptation of the popular comic book characters. It did fine enough at the theaters ($333 million) but was largely disappointing, and the follow-up Fantastic Four: Rise of the Silver Surfer was pretty much a mess. What could have been a long-standing franchise for these characters got a quick reboot a few years later. 
OTHER MOVIES, THOUGH NOT THE SAME KINDS
Though the Fantastic Four franchise failed to reach the heights we now know Marvel movies can get to, Jessica Alba would take plenty of other roles in the subsequent years. Movies like Good Luck Chuck, Awake, The Eye, Meet Bill, and Valentine's Day were all forgettable at best and downright bad at worst. It wasn't the best stretch of years career-wise and one could see that the once-star might be headed in the wrong direction with some of her roles.
WHO NEEDS ACTING WHEN YOU HAVE THE HONEST COMPANY?
Did it really matter that Jessica Alba's acting career was getting away from the major pictures and into the possible dregs of the industry? Not really, because in 2015 she did something off-screen that had as much upside as anything she'd really ever done on-screen. That was when she helped launched The Honest Company. This is a company focused on creating and selling a number of items for babies as well as beauty products.
The Honest Company has a massive product list with everything from baby diapers, health and wellness products, a bath and body department, beauty essentials, and even a section in which Jessica Alba gives her personal picks. That's a lot of her Instagram feed as well. Check it out:
And how has The Honest Company done since Jessica Alba helped found it? I'd say just ok. In May of 2021, the company went public with an IPO and currently is valued at somewhere in the $550 million range. Is that below their original $1.4 billion valuation? Sure, but we are still talking about a massive number.
RETURN TO MOVIES, ON NETFLIX
Jessica Alba did a stint on L.A.'s Finest in the lead role. The show aired on Spectrum for two seasons and was essentially a spinoff of the Bad Boys franchise starring Will Smith and Martin Lawrence. But the next big move for Jessica Alba will be a return to the big screen, or at least to feature-length films on Netflix. That's going to be in the form of Trigger Warning on the streamer. This will be Alba's first movie since 2019s Killers Anonymous which, to be fair, barely counts.
In Trigger Warning, Alba will be playing an ex-Special Forces soldier who now is trying to live a peaceful (?) life tending to her grandfather's bar. Except that she ends up coming up against the gang that had him murdered. My guess is that things turn out poorly for that group of ruffians. 
And that's not all for Jessica Alba on Netflix. She's also going the series route on the streamer with Confessions on the 7:45. This will have her starring as a woman who meets a stranger while commuting on the aforementioned timed train, only to have this person most definitely not be what they appear. It's set to take a thriller angle to the story.