From Who's The Boss to Melrose Place to Charmed, actress Alyssa Milano has made a name for herself on some of TV's most popular shows. She made the jump from the small screen to the big screen and back again with ease, always seeming to find work. But where is this popular actress now and what has she been up to?
EARLY RETURNS
Milano's career started early and with a bang. She won the role as Tony Danza's daughter, Samantha Miceli, in the sitcom Who's The Boss that began in 1984 and had a very strong and impressive eight-year run. As she finished her first season of the hit TV show, Milano then got the part in the Arnold Schwarzenegger film Commando, playing his kidnapped daughter. Not a bad way to start an acting career.
During her eight years on Who's The Boss, Alyssa Milano was also seen in a number of made-for-TV movies and was even part of the Who's The Boss spin-off Living Dolls. While she was only in two of the show's short-lived 12 episodes, the series was notable for starring Michael Learned from The Waltons fame, a young Leah Remini (The King of Queens) and in her very first role: Halle Berry. Unfortunately, the series lasted one season before it got the ax.
ALYSSA MILANO GROWS UP
Alyssa Milano continued to work throughout the '90s, taking on both big and small screen roles. She found herself in the movie adaption of the popular video game Double Dragon and immediately followed that up with one of her more controversial roles in Embrace of the Vampire.
In Embrace of the Vampire movie she plays a college student who falls victim to and seduced by a vampire. Alyssa Milano shed her Who's The Boss little kid persona as she shows much more than her pretty face in this movie.
Alyssa Milano continued on the path of more adult-oriented movies as she was seen in Deadly Sins and the sequel movie Poison Ivy II. These roles led her into her TV role on the steamy night-time soap opera Melrose Place, where she starred in the series' final two seasons. It looked like Alyssa Milano's goal to put her sweet Samantha Miceli character firmly in her rearview was complete.
A MAGICAL MOVE
Alyssa Milano's career continued to roll along as she pulled in yet one more big TV series when she was cast as one of three sisters, who happen to be witches, on the series Charmed.
The series starred Holly Marie Combs and Shannen Doherty as Milano's sisters but was also known for bringing in actress Rose McGowan as the sisters' younger half-sister after Doherty's character was killed off. This is notable in the fact that years later, McGowan and Alyssa Milano would have some words.
STEADY AND STILL ROLLING
Alyssa Milano's career, when it comes to acting, has been nothing short of steady. She continues to work in Hollywood, still filming the occasional TV movie, but mainly getting work on various TV series. She was in the short-lived Romantically Challenged, another short-lived series Mistresses, and was seen in the recently cancelled Netflix series Insatiable.
Article continues below headlines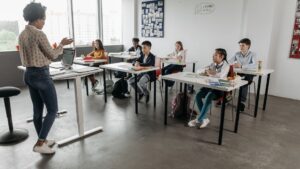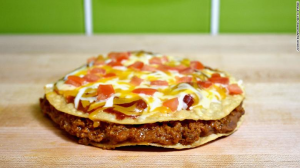 ---
While the projects Milano has been a part of haven't had the long-lasting ability of Who's the Boss or Charmed, now 47-year-old Alyssa Milano continues searching for that next hit.
ALYSSA MILANO'S PERSONAL LIFE
In 2009 Alyssa Milano married CAA agent David Bugliari. They have two kids together. Their son was born in 2011 and their daughter was born in 2014.
The couple and their kids now live together on a small farm in Bell Canyon, CA where in addition to raising the kids, they're raising horses, chickens, rabbits, and a few dogs.
#METOO CONTROVERSY
While Alyssa Milano has been very active in Hollywood, she has also made a name (good or bad) as a political activist. Alyssa is a staunch Democrat who loves a fight and will go anywhere for something she believes.
Taking a step into the political area has gotten Alyssa into frequent hot water. It's true that Tarana Burke began the grassroots movement we know as #MeToo, but it was Alyssa Milano's Twitter campaign that truly moved it to the forefront.
It was also Milano's Twitter that her former co-star Rose McGowan recently jumped on to attack her, though the Tweet was deleted.
All this came to be when Alyssa Milano came out in support of Joe Biden against Tara Reade's accusations of sexual misconduct. Milano, for her part, tried to take the high road…
This controversy doesn't seem like it will go away any time soon. What direction it will take Milano remains to be seen. She continues to be a presence in both Hollywood and the political area, which seems to be more of one in the same.
Does Alyssa Milano have higher aspirations than her activism? Her work in D.C. seems to show she does. Regardless of her controversy with McGowan, Milano continues to work actively in both in Hollywood and D.C while raising two kids.
THE ACTIVE ACTIVIST
Alyssa Milano has never been shy to state what she believes to be true. Whether you agree with the things she says or you don't, you at least have to admire the fact that Milano continues to have a voice. Thankfully, for better or for worse, that does not appear to be changing in her near future. Recently Milano shared a tweet backing Jennifer Lopez's Netflix documentary, Halftime, and the bashing JLo has taken since its airing.
When she isn't tweeting in defense of someone, she is tweeting and attacking. Her latest attack came against the Republican "plan that could put Social Security and Medicare on the chopping block every 5 years."
When Milano isn't expressing her views, she continues to find work in Hollywood. In 2020, Milano filmed the movie You Are My Home. Last year she was seen in the mini-series The Now opposite Dave Franco, Daryl Hannah, Jimmy Tatro, and Bill Murray. Up next for Milano is Brazen and Who Are You People. She is also putting together a film (which she is writing and starring in) called Alyssa Milano for Mayor.
One new project that Milano is very excited about is called Things I'm Seeing Without You. The series will come from A+E Studios and will be directed by Oscar-winning director Peter Farrelly. What makes this project a little different for Milano is the fact that she won't be in front of the camera for it but instead she will write the series. She posted the news on her Twitter account.
ALYSSA MILANO BEING MOM
Although Alyssa Milano has enjoyed success in front of the camera, some of her material could be called risqué. As a mom with two young children, Milano sometimes finds herself in a position to where she has to choose what material of hers her children can see. You can cross Charmed off that list. The 49-year-old actress took to TikTok to answer a fans question about her popular series and if her children have seen it.
"No, they have not seen Charmed yet, my children," Milano answered. "For many reasons, one of which, I kiss a lot of guys on Charmed. So many guys that are not their dads. So many guys, so no." Milano then went on to say she did let her 7-year-old daughter Bella watch the trailer for Brazen and it was because of how her daughter responded to that that she decided Charmed was off-limits.
"Also, I let Bella watch the trailer of Brazen, because obviously I wouldn't let her watch the movie, but I let her watch the trailer, and she said, 'Mommy, I can tell you were fakin' that kiss,' which I think she was calling me a bad actress," she shared with her fans. "The other reason, she is seven, and all she wants to wear are belly tops," Milano continued. "That's without seeing Charmed. And I'm constantly like, 'No, you don't want to wear a belly top.' So, could you imagine after she watches Charmed, when she's like, 'Mommy, you wore belly tops!'