If you are a big HBO Max streamer, you know one of their runaway hit series was White Lotus—specifically the work of Jennifer Coolidge. Both she and co-star Alexandra Daddario grew considerable interest and popularity among fans. That's why today's news from Variety should be welcomed news—Coolidge will return and lead White Lotus season 2. In fact, production has already begun in Sicily.
Showrunner Mike White created the six-episode dark comedy with mixed reviews from critics, but fans supported the series tremendously. While most of the characters from season one will not be returning to the next season of the resort-based series, Jennifer Coolidge is a big exception. And why not? She is superb as the disheveled, borderline lush Tanya McQuoid who was a permanent fixture at the bougie Hawaiian resort. She was so convincing and cringe-funny that her work was recognized with nominations by the Critics' Choice, Screen Actors Guild, and the Golden Globes.
From Hawai'i to Italy, is not a bad trek but fans weren't sure if Jennifer Coolidge was making the trip. People wanted her to return to the next Lotus property, but no one was certain. When news broke today to confirm her return, nothing but sunshine and good vibes have been thrown in the direction of the show, and White for bringing her back. And why not? Her character stole the show and created most of the high expectations that HBO Max has for White Lotus Season 2.
Her expectations should be sky high as well because her career is experiencing quite the renaissance because of the HBO Max anthology. Jennifer Coolidge is known primarily as a sitcom actor. Her roles in the American Pie franchise as Stifler's Mom are full of jokes and uncomfortable moments. Despite her popularity there, many of her roles have either been one-off appearances (i.e., Frasier, Austin Powers, Sex and the City) or even voices (i.e., King of the Hill, Citizen Tony, Robots).
Fortunately, she has been given some steady work through the years with TV sitcoms. She was Betty for four years in The Secret Life of the American Teenager, five years as Sophie Kachinsky in CBS's 2 Broke Girls, and for a couple of more years as the hilarious Bobbie Morganstern in the Friends' propelled show, Joey. Of course, she had more voiceover work in the animated TV series Gravity Falls, mainly as Lazy Susan too. Coolidge doesn't seem to regret the work at all, but drama has always been a passion of hers that she will continue to discover in White Lotus Season 2.  
Recently, she told the Los Angeles Times in a lengthy interview that she has always wanted to give drama some focus. "When it's someone you really admire and they come up to you and say, 'I'd like to work together,' it's so fun. … Like I said, this White Lotus thing wasn't supposed to be anything, really. I mean, look, I think Mike White is a genius, but I didn't think it was going to be this incredibly … this wave you can ride and get these opportunities that just keep showing up. Just, my mind is blown."
The interesting thing is that Tanya almost never existed because of the pandemic, as she shared with The Guardian. "I was really affected by the pandemic. It was an incredibly sad time. I was reading tragic news stories on a daily basis, had a fatalistic approach, and assumed the virus was going to win. I knew people who lost their lives and was convinced we wouldn't make it through. I wasn't thinking about work, because I didn't think we'd be alive."
Things happen for a reason, most people will say. For Jennifer Coolidge and her casting in White Lotus Season 2, even the heartbreak of the pandemic provided her a faint silver lining. "What helped is that my character, Tanya, had parallels to me personally," Coolidge continued in the EW interview. "I'd been incredibly depressed during the pandemic. I lost my own mother at an early age. A family member passed away during Covid and we couldn't hold a proper memorial. So, I had all that going for me."
White Lotus Seasons 1 and 2 are a big reason why HBO Max can be so competitive. They create excellent series with hypnotizing characters. Jennifer Coolidge is no different. Certainly, she will bring more life experiences to the series as fans around the world are eager to see Tanya booze it up in the land of vino and watch Jennifer Coolidge live her dream.
Article continues below headlines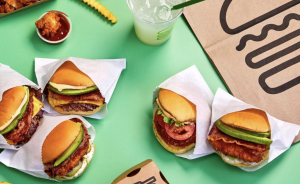 ---