There are just a few days left till Ryan Reynolds' latest movie offering, The Adam Project, debuts on Netflix. The time-traveling sci-fi thriller follows Adam, a fighter pilot from 2050 who accidentally crash-lands in 2022. Once there, he teams up with his younger self and his late father to save the future from completely collapsing on itself. Along the way, grown-up Adam also comes to terms with his past.
Based on nothing more than an original idea, which is rare in today's world of movies sourced from comic books, The Adam Project is helmed by Shawn Levy who previously worked with Ryan Reynolds on Free Guy. The script was penned by the creative minds of Jonathan Tropper, T.S. Nowlin, Jennifer Flackett, and Mark Levin. Reynolds and Levy also serve as producers on the project, along with David Ellison, Dana Goldberg, and Don Granger.
Netflix released the first official trailer for the Ryan Reynolds starrer in early February. The three-minute clip was filled with heartwarming family moments, some cool action-packed scenes, and fun banter between the two Adams. The second trailer was released on March 1st and featured more of the same. However, it does give viewers a few extra seconds to see Reynolds' Adam wielding a light saber-type weapon while taking on some bad guys.
The Adam Project showcases performances from a stellar cast. Appearing alongside Ryan Reynolds as Adam Reed is Walker Scobell (in his acting debut) as young Adam Reed, Mark Ruffalo as Louis Reed, and Jennifer Garner as Ellie Reed. The movie also features Catherine Keener as Maya Sorian, Zoe Saldaña as Laura, and Alex Mallari Jr. as Christos.
Speaking about The Adam Project at the film's premiere, Reynolds told Variety that the story is reminiscent of the sci-fi, adventure movies of the 1980s. "It felt like one of those big wish fulfillment movies with huge stakes and high concept, but it was really about something very personal as well. Which is sort of what I loved about movies in the '80s — what I loved about E.T. and Back to the Future, and anything that Steven Spielberg did."
According to the Deadpool star, the story felt like it harkened back to the filmmaking of old, and in the period we live in right now, it felt timely. As such, the family-friendly adventure movie promises to be a heartwarming tale about love, loss, and healing. It just happens to be built on the premise of time travel, thereby bridging the gap between the past and the future.
On casting a mini version his character, Ryan Reynolds spoke fondly of Walker Scobell. Meeting the hopeful star over Zoom, Scobell won the role through an intense audition process. Reynolds told Variety that his young co-star is a massive Deadpool fan and knows the movies very well. Scobell knew them backward and forwards, so logically the Marvel star knew they would work well together because he's essentially a tiny version of Reynolds.
Interestingly, the spec script for The Adam Project was written by T.S. Nowlin a while back. It was initially announced as Our Name Is Adam in late 2012. Paramount Pictures was the first studio to express an interest in acquiring the film, with Tom Cruise attached to be the star. Sadly, the project fell into a development vortex until Netflix snapped up the distribution rights from Paramount Pictures in July 2020. That worked out though, since it led to Ryan Reynolds taking on the role. After having success with Free Guy, Netflix signed Shawn Levy as director and Ryan Reynolds as the lead. Production began that November in Vancouver, British Columbia, Canada. Filming officially wrapped in March 2021.
Following a few special screenings of the film in February, first reactions to Ryan Reynolds' upcoming adventure flick, have been positive with many praising the movie's funny, emotional, imaginative story.
Article continues below headlines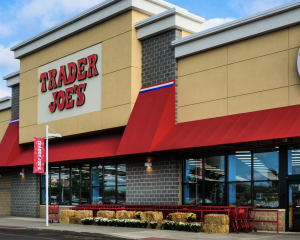 ---
With so much praise before its global release, the movie sounds like an incredible '80s throwback that promises to be a seriously good time. Hopefully, the new movie will capture the magic fans have come to know and love from Ryan Reynolds. The Adam Project is set for a streaming release on Netflix this Friday, March 11th, 2022.