It's been a while since the crew from Reno 911 has been on the small screen, but they are about to come back in a big way. And when they do they'll be solving some present-day problems in the only way they know how: ineptly. Such is the story with this group of police officers who've made their comedic bones on being the slowest bunch out there, both on the uptake and in their detective work. Now they will be on the hunt for one of the biggest conspiracy espousers out there with a new special. Variety has it (via Collider) that Reno 911! The Hunt for Qanon will air on Paramount+ this winter. It will be the crazies hunting for other crazies.
In this new Reno 911! special, the group from the city's police department will be looking to track down Q, the proprietor of conspiracy theories over the last few years. It looks like they will be going about it in a way only this group can do it, hilariously. From the press release about the special, the group will find themselves trapped on the open sea for a QAnon convention that should have them mixing it up with a, well, eclectic group of folks. And before it's all over it looks like they will also dive into another conspiracy, somehow landing on the island of the late Jeffrey Epstein. 
Reno 911! The Hunt for Qanon will bring back much of the original and then additional cast from the show over the years. That will include Thomas Lennon as Jim Dangle, Kerri Kenney-Silver as Trudy Wiegel, as well as Cedric Yarbrough, Carlos Alazraqui, Wendi McLendon-Covey, Niecy Nash, and Robert Ben Garant who will also be directing0. It will have all of the familiar faces from the show that was shot much in the same style as Cops but of course with significantly more hijinks.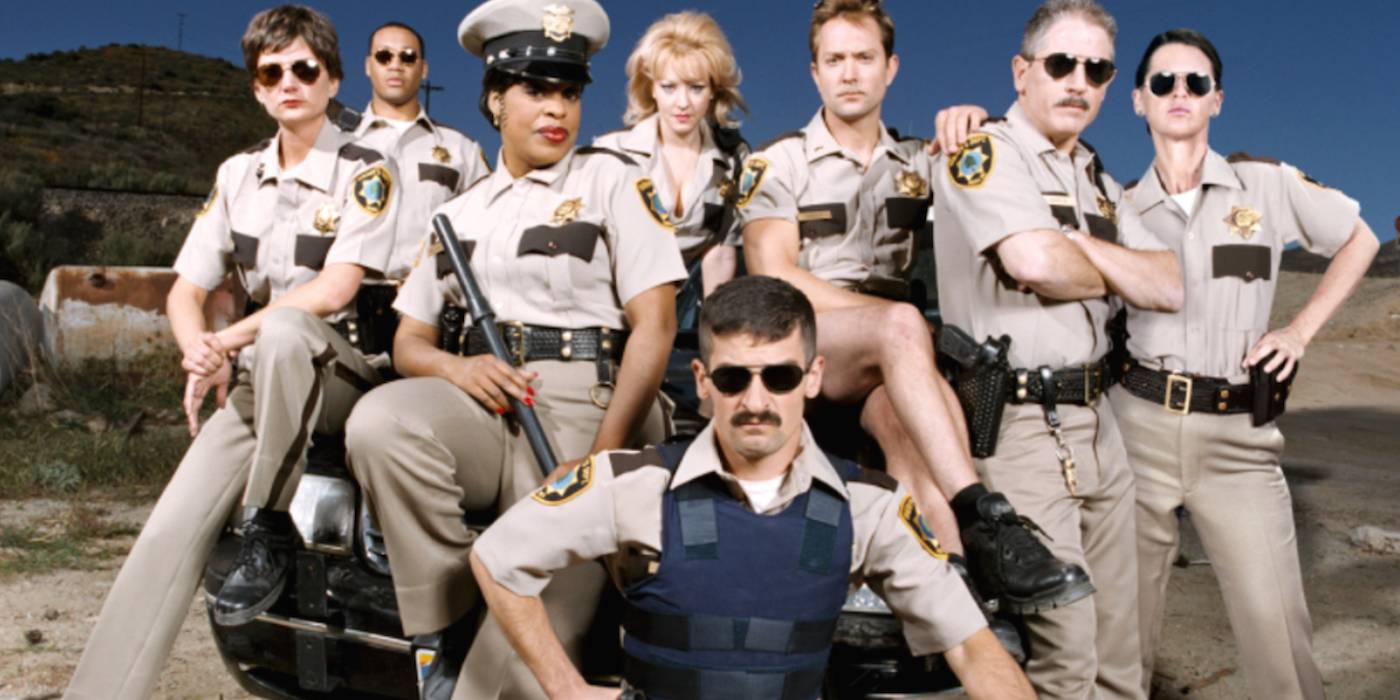 Reno 911! originally aired for seven seasons between 2003-2009 on Comedy Central and was shot rockumentary style. It centered on the trials and tribulations of the titular police department and their bumbling style of crime-fighting. The group did get a feature-length movie in 2007 which took their talents to South Beach. Reno 911! Miami was critically panned at 34% on Rotten Tomatoes and scored only $22 million on its $10 million budget. It would seem that, in this case, the group was better served in 30-minute chunks. The group got a brief revival on the now-defunct app Quibi back in 2020 which actually got it into Emmy nomination territory, getting the nod for Outstanding Short Form Comedy or Drama Series. 
Reno 911! The Hunt for Qanon will land on Paramount+ on December 23rd. There is no immediate word on how long it will run. Fans of the show will for sure flock back for another story around this group. And there is some chance that with a good showing we will see more of this franchise on the streamer. It would be a welcome addition considering their brand of humor very much still plays today.