We all know the beloved character Barney Stinson, played by the talented Neil Patrick Harris, in the popular television series, How I Met Your Mother. The series ran for a grand total of nine seasons and finished its run in 2014. The American sitcom racked up a total of 30 Emmy nominations, so it definitely was a show that many people had grown to love over the years. Now, years later, a spinoff of the original series titled, How I Met Your Father, premiered on Hulu in January. The original show was known for its comedic plotlines, and of course, the characters who truly brought the show to life. The big question of course is, will old characters return to the spinoff, like Neil Patrick Harris's character? 
The answer is quite simple. No. Neil Patrick Harris has made comments and listed reasons as to why Barney Stinson won't exactly be reappearing in the new sitcom. We all remember how Barney Stinson was a woman's man, and Harris believes that having the character on the show in 2022 might not bode too well. According to People, Harris spoke to Hilary Duff in a Wondercade newsletter where he went into detail about his reasons to not bring the character onto the series. "Barney's antics, his overt delusions of grandeur, would likely get everyone in trouble." It seems Barney might need to have had a few big changes in his life before having a role on How I Met Your Father.
According to TV Line, Hilary Duff responded to Neil Patrick Harris's comments with shared feelings. "I'm not sure how you feel about this, but I'm pretty sure Barney would… be in jail in 2022," Duff said. The new series was trying to not be a copy of the original series and was meant to have a set of new and unique characters. However, according to EOnline, Duff admitted that one of the characters did carry a Barney vibe. "But you're twisting my arm, Neil, so … it's possible the show's Valentina character is the most Barney-esque. There, I said it." Valentina is a new character in the series, and is played by Francia Raisa.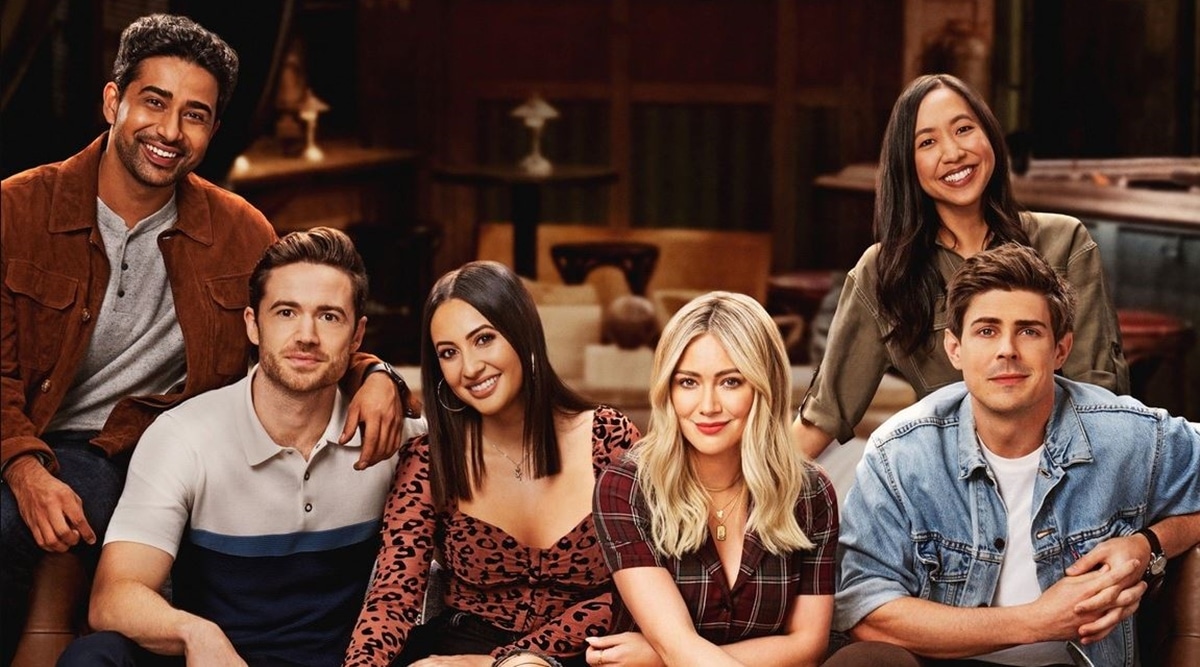 While How I Met Your Mother had actors such as Neil Patrick Harris, Josh Radnor, Jason Segal, and Alyson Hannigan, How I Met Your Father stars Hilary Duff, who plays young Sophie in the series. Duff is also a producer for the show. The plot focuses around Sophie, who of course, tells her son how she met her father. The older Sophie is played by iconic actress, Kim Cattrall. Cattrall is known for her memorable role as Samantha Jones on the hit HBO series, Sex and the City. The younger version of Sophie, played by Duff, focuses on her difficult and treacherous task to find love. Other cast members in the show include Josh Peck, who some fans might remember from the Nickelodeon show, Drake and Josh. Chris Lowell and Tom Ainsley are also part of the main cast.
Even though Neil Patrick Harris's Barney Stinson won't be guest starring on the new show any time soon, the original show, alongside How I Met Your Father, can be found on Hulu. The spinoff series is already amidst its first season. Maybe fans might get a little surprise for an OG character like Barney to make a surprise appearance on the show, but for now, the character won't be reprised anytime soon.