One of Megan Fox's most ridiculous and puzzling major blockbusters is currently climbing the charts on Netflix more than six years after its initial release.
After she became a household name thanks to her rock'n'roll good looks and role in Michael Bay's Transformers franchise, actress Megan Fox got yet another big break stemming from another childhood classic for a whole generation of kids — the Teenage Mutant Ninja Turtles.
In 2014, Megan Fox landed the coveted role of April O'Neal, taking on the part from Judith Hoag and Paige Turco, who played the character in the trilogy of movies from the 1990s that, while beloved, were not very good. However, in the age of remakes and memorable properties getting their due by way of CGI and a whole lot of hindsight, everyone was excited to see what would happen with the reboot.
Unfortunately, it got some bad reviews and was not well received by audiences. However, because so many people were eager to see the turtles back in action, even if they were a CGI'ed mess, the movie did really well at the box office, earning more than $485 million worldwide. As a result, it was profitable enough to get a sequel that literally no one was asking for. Megan Fox reprised her role as April O'Neal for Teenage Mutant Ninja Turtles: Out of the Shadows and got a second shot at bringing the turtles to life for a whole new generation. 
The movie sees Megan Fox's April O'Neal joined by Donatello, Leonardo, Michelangelo, and Raphael, who return to battle their old foe, Shredder. After the villain is busted out of prison by the Foot Clan, a mad scientist helps him find his way to another dimension, where he learns that an alien named Krang is poised to invade Earth if his new friend will just do a few errands for him. With the fate of the entire planet on their shoulders, the Turtles embark on an adventure that not only tests their skills like never before but makes them question who they are and if they consider being mutant turtles to be essential to their existence. 
After the first Teenage Mutant Ninja Turtles reboot saw its collection of bad reviews, the filmmakers decided to get a lot closer to the source material in the sequel — hence the inclusion of Krang and [spoiler alert] his Technodrome. In addition, two other fan-favorite villains were brought to life (also by CGI, but what can you do?). Bebop and Rockstead, everyone's favorite mutant warthog and rhinoceros were added to help Shredder bring about the destruction of Earth under Krang and further waylay the Teenage Mutant Ninja Turtles in their efforts to stop him. Fortunately for Megan Fox's character and the rest of the team, they got a little backup of their own by way of Casey Jones, played by then-Arrow big shot, Stephen Amell.
While the inclusion of Megan Fox, a star from a popular superhero TV show and a recognizable property like the Teenage Mutant Ninja Turtles getting deeper into its back catalog of heroes sounds like a recipe for one of the greatest franchise boosters of all time — it wasn't. Sadly, Teenage Mutant Ninja Turtles: Out of the Shadows was not the promising sequel people hoped it would be. It holds a lower rating than its predecessor on Rotten Tomatoes and made almost half the money, according to Box Office Mojo.
Sadly, it seems the franchise likely won't be getting a third installment, but the Teenage Mutant Ninja Turtles brand remains as popular as ever, lying in wait for enough time to pass so that it can be brought back to life with the third time, hopefully, being the charm. That said, the biggest casualty of the Teenage Mutant Ninja Turtles: Out of the Shadows fallout was Megan Fox's career. After the first movie, she didn't really work again until the second. After that, it seemed her major blockbuster days were over. 
Megan Fox discussed her career in an interview with InStyle last year where she discussed how unfairly she feels she was treated in Hollywood. After all, worse actresses than her have made nothing but duds and still managed to bounce back. For her, though, she explains it became an issue of mental health. Her intense media scrutiny made her realize that she would go mad trying to please the unpleasable crowd. So, she says she took a step back and evaluated her relationship with the public eye. She still works and noted that she wouldn't mind getting cast in another major blockbuster movie like a Marvel or DC property. However, after Teenage Mutant Ninja Turtles: Out of the Shadows and Transformers, it would have to be absolutely right for her.
Article continues below headlines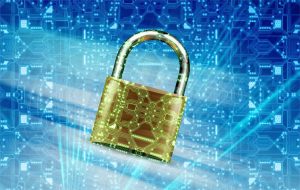 ---