A month after Bob Saget's death, new details have been revealed about what happened to the 65-year-old star in his hotel room. According to a statement from his family, the cause of death was head trauma. "In the weeks since Bob's passing, we have been overwhelmed with the incredible outpouring of love from his fans, which has been a great comfort to us and for which we are eternally grateful," the family told E! News on Wednesday.
Authorities concluded that Bob Saget accidentally hit the back of his head on something, thought nothing of it, and went to sleep, his family explained. Moreover, no drugs or alcohol were involved. "As we continue to mourn together, we ask everyone to remember the love and laughter that Bob brought to this world, and the lessons he taught us all: to be kind to everyone, to let the people you love know you love them, and to face difficult times with hugs and laughter," the statement added.
Bob Saget had been on a comedy tour at the time of his death. With no real information available in the days that followed, speculation swirled around the state of his health as the Full House star had contracted Covid-19 in December. However, in an interview with Good Morning America in January, his wife Kelly Rizzo said that her husband seemed to be in good health before his death. She added that his Covid symptoms were not anything serious.
The Orange County Medical Examiner in Florida carried out an autopsy on Bob Saget the day after his death. Even then, they were able to confirm no evidence of drug use or foul play in the orderly hotel room. The actor was due to check out of the Ritz-Carlton on Sunday morning. And when his family members were unable to reach the star via telephone, they contacted hotel security. Now that they have the final report from the investigation, the family felt wanted his fans to hear those conclusions directly from them.
Following a short stint as a member of CBS' The Morning Program in 1987, Bob Saget was cast as Danny Tanner in Full House. The popular sitcom followed the widowed father of three girls, and his efforts to raise them – assisted by his brother-in-law Jesse and friend Joey. The show ran for eight seasons, from 1987 to 1995, on ABC. Netflix aired a sequel (Fuller House) focusing on Danny's daughter, DJ Tanner, which ran from 2016 to 2020.
Although his television persona painted him as "America's Dad," Bob Saget's stand-up comedy was known for being a little more raunchy. He was also a host of America's Funniest Home Videos, wildly popular in the pre-YouTube era, and had been the voice of the narrator on the CBS hit show How I Met Your Mother. From 2005 to 2010 he had a recurring role on the HBO hit Entourage, playing a parody of himself.
Following Bob Saget's death, tributes poured in from various celebrities, including his Full House co-stars. Star Trek actor George Takei said Saget was a regular presence in our living rooms, bringing to us the funniest videos and countless belly laughs. Fellow comic Gilbert Gottfried expressed his shock on Twitter, as he had just spoken with Bob a few days ago. They stayed on the phone making each other laugh. Actor and director B.J. Novak said he has and always will love Bob Saget.
His Full House co-stars were understandably the most devastated. John Stamos, who played Jesse on the show said he was broken, gutted, and in complete shock. "I will never have another friend like him. I love you so much, Bobby." Candace Cameron Bure, who played Bob Saget's eldest daughter on the show, said she has no words, describing him as one of the best people she's ever known in her life.
Bob Saget was born in Philadelphia in 1956. He had three children – twins Aubrey and Lara, and Jennifer – with his first wife, Sherri Kramer Saget. He is survived by his children and his second wife, Kelly Rizzo.
Article continues below headlines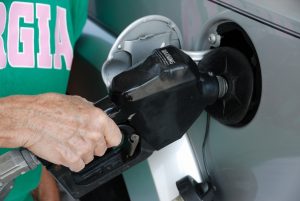 ---