The Elon Musk/Twitter saga took yet another turn on Tuesday, as the social media giant sued the billionaire entrepreneur for backing out of his deal to buy them. The suit, filed in a Delaware court, seeks to force Musk to follow through on his contract to buy the company after a very public courtship crashed and burned spectacularly. Twitter chairman Bret Taylor said the suit was intended to hold Musk "accountable to his contractual obligations," in an announcement released on, as you might have guessed, Twitter.
It's rare for big tech acquisitions like this to get soap-opera-like coverage in the media, but Elon Musk is a unique personality. The eccentric entrepreneur, who made his fortune in software, is the CEO of both SpaceX and Tesla Motors, having led the revolution of both private space exploration and practical renewable energy products for the average consumer. Earlier this year, he began publicly floating the idea of buying Twitter, after being highly critical of their handling of free speech issues on the site.
After weeks of negotiations (most of which were given public updates by Musk himself), a deal was struck in late April in which he would acquire the platform for $44 billion dollars. Almost immediately, Musk began raising concerns about Twitter's business model, openly complaining that the platform was not being forthcoming about the number of fake users (or "bot" accounts) on the website, which Twitter claimed was less than 5% of their total user base.
In early June, he began dropping hints that the deal may not happen, and last Friday, he officially notified the company that he was ending his pursuit to close the deal, based on the "bot" issue. On Sunday, in response to reports of a possible lawsuit, Musk responded to typical Elon Musk fashion: with a meme posted to Twitter. "They said I couldn't buy Twitter. Then they wouldn't disclose bot info. Now they want to force me to buy Twitter in court. Now they have to disclose bot info in court," the meme said, with pictures of Elon Musk laughing, echoing a popular meme with WWE CEO Vince McMahon.
According to CNBC, Twitter made it clear in their court filing that they are none too pleased with the direction Elon Musk took the proposed deal, which they claim "cast a pall over Twitter and its business." They specifically cite Musk's behavior during negotiations, stating that he cannot "change his mind, trash the company, disrupt its operations, destroy stockholder value, and walk away," Twitter said through their attorneys, Wachtell, Lipton, Rosen & Katz of New York City. Meanwhile, Musk has been busy feuding with former President Donald Trump who complained that Musk lied about claiming he voted for him. Musk said he never made such a claim and said Trump should retire from public life.
It remains to be seen if a court can force Musk to follow through on his purchase. Even if they cannot, Elon Musk may likely still have to pay a $1 billion "breakup" fee to Twitter, a penalty written into the initial contract that either side must pay if they back out of the deal. However, if Musk can indeed prove that Twitter has misled about the actual number of "bot" accounts on the platform, it could provide a valid basis to walk away from the deal. In his July 8 "breakup" letter to Twitter, Musk called their 5% bot claim false, adding that it was "wildly higher."
After acquiring nearly 10% of Twitter earlier this year, Musk offered to buy the company at $54.20 a share. The very public drama – which included some celebrities quitting the platform in protest of Musk's possible acquisition – has driven the stock price down considerably. By the close of the trading Tuesday on the New York Stock exchange, Twitter shares had fallen to $34.07. The resulting controversy forced the company to freeze hiring and fire some executives, even as some employees quit in protest of the outspoken libertarian taking over as boss. Elon Musk has not commented publicly since the announcement of the Twitter lawsuit filing.
Article continues below headlines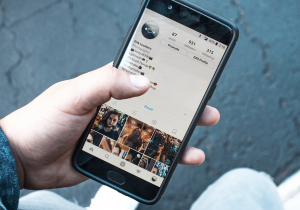 ---