It's an image bred from naiveté, but whenever I mentally picture the Victoria Era, I see hoity-toity women walking around in extravagant corsets while holding tiny umbrellas, and huffy-puffy mustached men holding their top hats while they polish their pocketwatches. It isn't a time that I freely associate with the origins of space photography, but a South Wales observatory built in the mid-1800s was the source of the world's first photographs of the moon. In an increasingly worsening state of disrepair since the 1930s, the observatory's legacy is being re-established with a multi-million dollar restoration. Take that, dust and mildew!
John Dilwyn Llewelyn (1810-1882) is a photography pioneer (along with a botanist and abolitionist) whose most important contribution to the practice was inventing a preservation technique called Oxymel, which allowed picture-taking on location without the necessity of developing the photograph right then and there. But we're more interested in the observatory he built on the Penllergare (or Penllergaer, depending on where you look) estate he inherited in Swansea, South Wales. A founding member of the Royal Photographic Society, Llewelyn constructed the observatory in 1846. He and his daughter Thereza would look at the universe through a telescope, and soon began using it to photograph the moon. Seems obvious, right?
After his death, the mansion and surrounding acres were still taken care of, but it was nearly forgotten after the 1930s. The mansion was torn down and council offices went up in its place. But beginning last year, a renovation project began to restore Penllergare Valley Woods back to the magnificent and inspirational property it was created as, only without a major source of income. Thanks to a £2.9m Heritage Lottery Fund grant (around $4.4 million), heels can really be dug into this restoration.
"It has survived over half a century of neglect along with the picturesque designed landscape garden in the valley below," said Terry Jones, Penllergare Trust chairman. "We're looking forward to bringing this nationally important historic structure back into good condition and conserving it for public benefit."
Llewelyn didn't take the earliest picture of the moon — that honor went to John W. Draper — but Llewelyn's photos were among the earliest. Below is a shot taken in 1857.
And now here's a picture of the man himself, rocking one of the most amazing wolfman beards in the photographer game.
Here is daughter Thereza, sitting next to a telescope that NASA uses as a toothpick. Can't find any new moons with that little old thing. Sorry. I overcompensate for the size of my own telescope through ridicule.
Article continues below headlines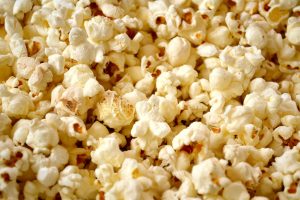 ---
This is a more recent image of the observatory. I wonder how many observatories have a homeless problem.
The downtown area of my hometown is a depressing skeleton of what it used to be, which shifted when businesses started building around the interstate that runs through it. No fund is going to ever be raised in order to change that, so it's always nice to read about places that understand the power of preservation, especially to honor a man who knew a thing or two about it himself. Now, maybe that money could have gone to something more tangible for a larger portion of the population, but I don't mess with the lottery, so what do I know?