Bond enthusiasts would say that a James Bond film is only as good as its villain — a line applicable to almost every work of fiction ever produced. And in truth, villains are an important component within every narrative; without their villainy, the audience wouldn't completely grasp the protagonist's qualities nor understand the challenges and dangers they're facing. Well, our opening line can also be applied to video games, and when it comes to the Far Cry gaming series, no villain compares to Far Cry 3's Vaas Montenegro. Not only did he become the poster boy for the entire franchise, but Vaas was a crucial component of a narrative so good it helped establish Far Cry 3 as the best Far Cry game of the series.
Released in 2012, Far Cry 3 was built on the success of its predecessors. The first game was a graphical marvel of its time, bringing unprecedented graphics in a rising genre of open-world shooters. The second, however, built its engine upon the foundations of its predecessor, introducing novelties such as an interactive environment, which allowed gamers to use a flamethrower on a grainfield to eliminate hiding enemies — or themselves in the process. But the third game, the best Far Cry game, had all of those features, with added innovations, such as hunting and crafting, which remain a part of the gameplay to this day.
In short, Far Cry 3 further enhanced all the elements that made the previous two games great. The open-world setting felt more alive and vibrant than ever before, mostly thanks to the heavily modified, in-house version of CryEngine, Ubisoft specifically uses in Far Cry games, calledDunia Engine. This engine allowed wildlife to play an important role and help or hinder gamers in their missions. Freedom of action was also another massive aspect of the game, which, despite some scripted elements within the gameplay, granted gamers the freedom to approach objectives however they pleased.
However, its gameplay mechanics, newly introduced systems, and a fantastic in-house engine Ubisoft maintains, can't be credited with making the Far Cry 3 memorable to millions of gamers. If a film, or rather a game, in this case, is only as good as its villain, it's easy to understand why the third installment in the series is regarded as the best Far Cry game. The game masterfully blended compelling gameplay, an absorbing storyline, and a colorful cast of characters to great effect, but the insanity of its villain, Vaas Montenegro, is what made Far Cry 3 into the highest-ranking Far Cry game.
There's no easy way of explaining this, considering that villains are mostly very detailed, complex characters, but Vaas was a loathsome psychopath, and he delivers crazy like no other villain in the gaming series, and perhaps gaming in general. Of course, this can be credited to the smart and compelling creative writing, ingenious voice acting of Michael Mando, and a very famous monologue about insanity inspired by Albert Einstein. "Have I ever told you the definition of insanity?" became one of the best-known quotes in the gaming community, known to all, not just those who played the game.
Vaas was so incredibly evil; he sought to use the game's protagonist, an American youth named Jason, to inspire fear in his subordinates. Usually by torturing Jason right before trying to end his life by means that would more likely leave the protagonist severely injured and mutilated rather than just kill him in a more effective manner. Like capturing the game's hero and dumping him in a very deep mass grave. Or restraining him and tying his feet to a concrete block which was subsequently kicked off a cliff into the water.
But besides being outright insane and evil, Vaas was also incredibly charismatic, and killing him at the end of the game was borderline sad. It's quite evident that the creatives at Ubisoft put twice as much effort into the sequence of killing Vaas after the players already dealt with his boss, Hoyt, who was supposedly more powerful than the main antagonist. This only shows that they knew exactly what they were doing in terms of characterization and its influence on the best Far Cry game and its players. Actually, the character was so loveable; it might even get his own film.
Of course, by the rules of binary characterization, the game's protagonist, Jason, is a rich California youth and the complete opposite of the main antagonist. This very timid, shy, and almost nervous delivery of his character makes his transformation into a ruthless killer who honed his skills through blood and bone feel even more formidable by the game's end. Far Cry 3 is truly a gem of great storytelling and very well-deserving of being called the best Far Cry game.
Far Cry 3's villain set pretty high standards for the subsequent villains of the gaming series, with none of them ever overtaking Vaas Montenegro as the best villain ever. The same can be said for Far Cry 3 as well.
Article continues below headlines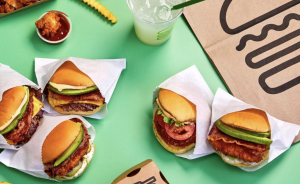 ---