Taylor Sheridan has created one of the more surprising and successful series franchises in some time with Yellowstone for Paramount. Exploring the high stakes and high intrigue world of cattle ranching in Montana, the director and showrunner has taken his penchant for making high-intensity movies and translated it to the small screen in a big way. But Sheridan wasn't always just behind the camera. He started his career in front of it as an actor and has plenty of x 2chops in that regard. But Sheridan said he eventually had to basically quit acting for a reason you wouldn't necessarily expect. 
Fans of Yellowstone might also recognize Taylor Sheridan for work he's done on the small screen, specifically in roles like Veronica Mars and Sons of Anarchy which was some of his earlier notable work in front of the camera. But it was working on the latter, the FX series about modern-day motorcycle outlaws that made Sheridan see the light of day around what was happening with his acting career. And it was in negotiating a salary for his part that made him see that he might need to make a shift in the industry if he was going to stay afloat. In an interview with Deadline (via ScreenRant) Sheridan talked a bit about what happened that opened his eyes to the acting ecosystem. Check out what the Yellowstone creator had to say:
"At that time, they (SOA) were offering me what I thought was a very unfair wage…So, the business affairs attorney…told my attorney who said, look, there's kids on the Cartoon Network making more than you're offering this guy. The guy goes, 'I know and you're right that he probably deserves to make more, but we're not going to pay him more because guess what, he's not worth more…There's 50 of him. He is 11 on the call sheet. That's what that guy is, and that's all he's ever going to be.' And that's really when I quit."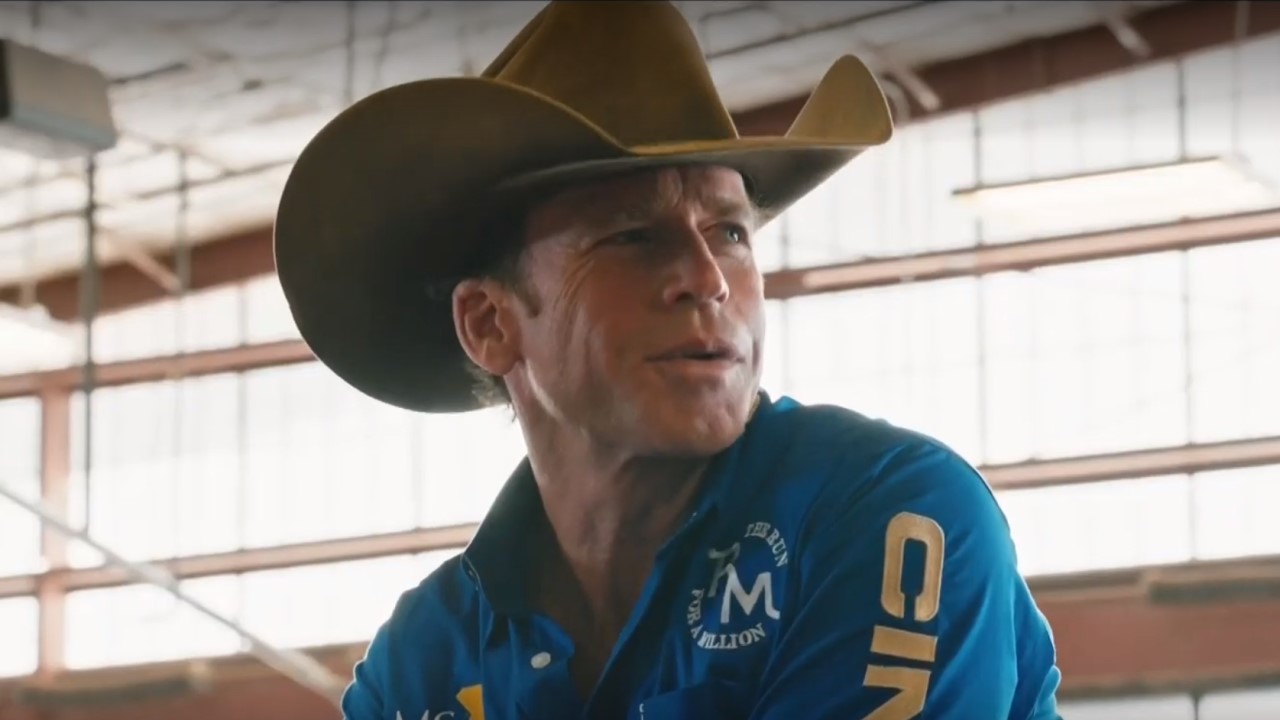 This is a fascinating admission by Taylor Sheridan about the hard economics around acting in Hollywood. Even having a fairly prominent part of a hit show isn't sometimes enough to warrant leverage when negotiating salary and even that work means having to hold down a second or even third gig. Before creating Yellowstone, Sheridan lasted two seasons and 21 episodes on Sons of Anarchy as Deputy Chief David Hale, one of the main opponents of the titular motorcycle group. Hale lost his life at the beginning of Season 3, presumably when he turned down the aforementioned lowball offer from the show. 
But Taylor Sheridan's realization that acting wasn't going to be his future in the industry ended up only being a win for him and us viewers as well. The Yellowstone creator went on to start writing and directing more features and some of his work is some of the best out there. After leaving Sons of Anarchy penned movies like Sicario and Hell or High Water, flicks that began to show that Sheridan was one of the up-and-coming voices in Hollywood. The latter earned him an Academy Award nomination for Best Original Screenplay. 
And of course, he's given us Yellowstone as well, a sweeping drama that's introduced us to the Dutton family, the owners of the largest cattle ranch in Montana. The show has brought us into a world in which the cattle are almost the afterthought in a show about a ranch. The political intrigue, billion-dollar deal-making, cultural friction, and life or death stakes of the world have made it a phenomenon for Paramount. Starring Kevin Costner, the show has just wrapped its fourth season and sparked a prequel as well with 1883. There are more plans on the way too with another series, 6666 set to take place in a similar timeline, but at a different ranch. 
In all, the Sons of Anarchy folks not thinking Taylor Sheridan had much in the way of value on the show is likely what ended up giving us Yellowstone. For that, I suppose we can be grateful.