Will Smith is usually a pretty reliable star, helping movies to rake in the box office bucks. But his 2019 movie Gemini Man left a little to be desired in that area. Despite the box office bomb status of the film, it's doing gangbusters on Netflix this week. The film just hit #7 in the United States on the streaming service.
Gemini Man wasn't a complete bust, as it did manage to recoup its budget and a little extra, but it certainly wasn't the hit that you would expect a Will Smith movie to be. It managed to make around $173 million worldwide against a budget of $138 million. That's not a total failure, but it's not ideal either. Part of the reason the movie didn't land was likely due to the critical reception the movie received. It currently has an abysmal 26% critic score on Rotten Tomatoes. The boost it's receiving on Netflix right now isn't too surprising though, as the audience score is much, much higher at 83%. It seems like audiences are enjoying the action blockbuster quite a bit.
Gemini Man features Will Smith as an older hitman who fights a younger version of himself. The de-aging and CG effects in the movie are particularly impressive, which explains why the budget was so high. The movie also has strong performances from the lead actors, it just has a bit of a lackluster story. But if you're looking for high-octane action, impressive visual effects, and a solid performance from Will Smith, this might be a movie that is worth your time.
Alongside Will Smith, the movie also stars Mary Elizabeth Winstead, Clive Owen, Benedict Wong, Douglas Hodge, and more. The movie is directed by Ang Lee and written by David Benioff, Billy Ray, and Darren Lemke. Gemini Man was Ang Lee's next big directorial effort after 2016's lesser-known Billy Lynn's Long Halftime Walk. Before that, his last big blockbuster was Life of Pi which fared much better critically and financially. That movie also featured some incredible special effects, particularly when it came to the tiger that the main character traveled the seas with.
Gemini Man may not be the absolute best effort from the director and cast involved, but it's still a big-budget movie that many people have found enjoyable. Worst case scenario, you don't like it and just wasted a couple of hours of your time. The movie has a breezy 1h 57-minute runtime, so it's not too much of a commitment. The special effects used to create a young Will Smith are genuinely impressive and show you how far CG effects have really come. It's definitely a showcase in the visual sense.
Though Will Smith's Gemini Man may not have been the giant hit everyone was hoping for, the same definitely can't be said for his latest film, King Richard. Though the film didn't do anything wild financially, it's been universally praised by critics and audiences alike. It's easily one of Will Smith's best performances in years, and he even nabbed the Oscar nomination for Best Actor thanks to the work he put in.
The movie depicts Will Smith as Richard Williams, the father and coach of tennis superstars Venus and Serena Williams. The movie shows how the tennis stars became who they are under the tutelage of their father. In addition to Will Smith's nod for Best Actor, the movie is also up for Best Picture, Best Supporting Actress for Aunjanue Ellis, Best Editing, Best Original Screenplay, and Best Original Song. In short, it's definitely a different experience than Gemini Man.
If you're someone who enjoys Will Smith in any role he plays, you'll have plenty to look forward to in the coming years. He has plenty on the docket in the way of upcoming projects. His next feature film will be Emancipation directed by Antoine Fuqua. It features Will Smith in the lead role as a runaway slave in Louisana who is escaping plantation owners. After that is The Council where he plays Nicky Barnes aka "Mr. Untouchable" who led a New York crime syndicate in the 1970s. Of course, there's also Bad Boys 4 and his Netflix sequel Bright 2 on the horizon.
In the meantime, you can join the rest of the country and catch Will Smith in Gemini Man, which is now streaming on Netflix.
Article continues below headlines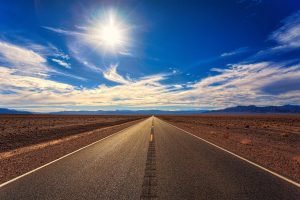 ---