Not satisfied with simply starring alongside Zendaya in Spiderman: No Way Home, Tom Holland is keen to feature alongside his co-star in the hit HBO drama Euphoria. The news came to light following an IMDB video interview of the aforementioned pair, courtesy of ComicBook. It would appear that this is a subject that Holland is particularly keen on.
In the video from IMDB below, the Spiderman star reveals unashamedly that he has constantly been campaigning to feature in Euphoria, to the extent that Zendaya claims she will have a chat with the higher-ups at HBO. The interview was all part of the press tour for Spiderman: No Way Home, which has soared in popularity across the globe in the months following its cinema release. It seems that this isn't enough for Tom Holland.
Many could forgive Tom Holland for his persistence, as Euphoria, starring Zendaya as lead character Rue, is a smash hit. For HBO, Euphoria is the latest in a long line of successes on the small screen, adding its name amongst the likes of The Sopranos, Game of Thrones & The Undoing. Reports state that viewership of season two of Euphoria is up by nearly 100% over Season 1. This dramatic rise in viewership is likely to be part of the reason why Holland wants to feature, and why HBO has confirmed the show will continue with a further season.
Speaking to Collider, Tom Holland mentioned his keenness to be involved in Euphoria is only cameo related and was hoping another Spiderman co-star would join in on the fun. "I'd love to be in Euphoria, but with Jacob Batalon. I'd love for us to just be in the background of one of Zendaya's scenes, just because they're two of my best friends and I would love to do anything with them, but also I love that show so it'd be nice to be a part of that."
Euphoria would represent a very different playing field for Tom Holland in comparison to the work he has done with Zendaya on Spider-Man. The hit HBO show focuses on the intertwining lives of late-teens attending East Highland High School. Key themes of the show include drug addiction, sex, alcoholism, mental health, and sexuality. The show isn't shy in presenting these issues either, with viewer discretion advised for its extreme nature. Nonetheless, the show is extremely popular and shows no signs of slowing down, which is great news for Zendaya, and maybe even Holland. The latter relies solely on if the British Actor's wishes are granted.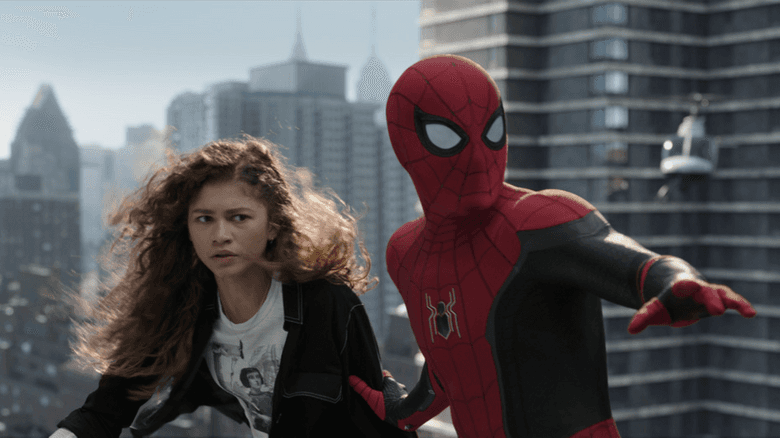 For now, fans of Tom Holland can next see him in theatres as lead character Nathan Drake in Uncharted. The action-adventure flick is produced by Sony Pictures and is based on the extremely popular video-game franchise that shares the film's title.
It is set to hit theatres in the US on the eighteenth of February this year. The fifth instalment of season two of Euphoria will be released on the sixth of February. Zendaya will be featured in the series as leading character Rue for the rest of the season's eight episodes.
Will Tom Holland and Zendaya be sharing the screen again in the future? If not in Euphoria as Holland wishes, it might be in future Spiderman projects. Holland himself has been coy about his future as the web-slinger, but both Kevin Feige and Amy Pascal seem keen to capitalise on the success of No Way Home. Perhaps if Holland's involvement in future episodes of Euphoria demands he returns as Spiderman, then the news will break of both being confirmed. For now, fans can merely speculate on Holland's future and enjoy Euphoria for all of its well-wrought drama.