Timothy Olyphant is returning as his best character on the small screen in a somewhat surprising move. But these days, with content wars only heating up around different networks and streamers, it's become more commonplace to revive popular series and characters in some fashion, especially when there is still an audience out there. That looks like it is going to be the case with Olyphant and Deadline is reporting that FX has greenlit a limited series Justified: City Primeval which will return the actor to his Raylan Givens character.
In this new limited series, Timothy Olyphant will pick up the Raylan Givens story seven years after the conclusion of the original series. Like the original show, Justified: City Primeval will take its story right from the pages of the Elmore Leonard novels, with Givens now living in Miami and still working as U.S. Marshall. But circumstances come up that have him shuttled away to Detroit and while there he'll run across another bad guy, this one Clement Mansell, the Oklahoma Wildman. That latter role is yet to be cast.
In addition to Timothy Olyphant returning for this limited series, original creator Graham Yost will be back as well along with writers Dave Andron and Michael Dinner. They were all part of the Justified creative team for the series's six seasons on FX. Dinner will also be on as a director for the series which will likely see some of the same stylings from the original.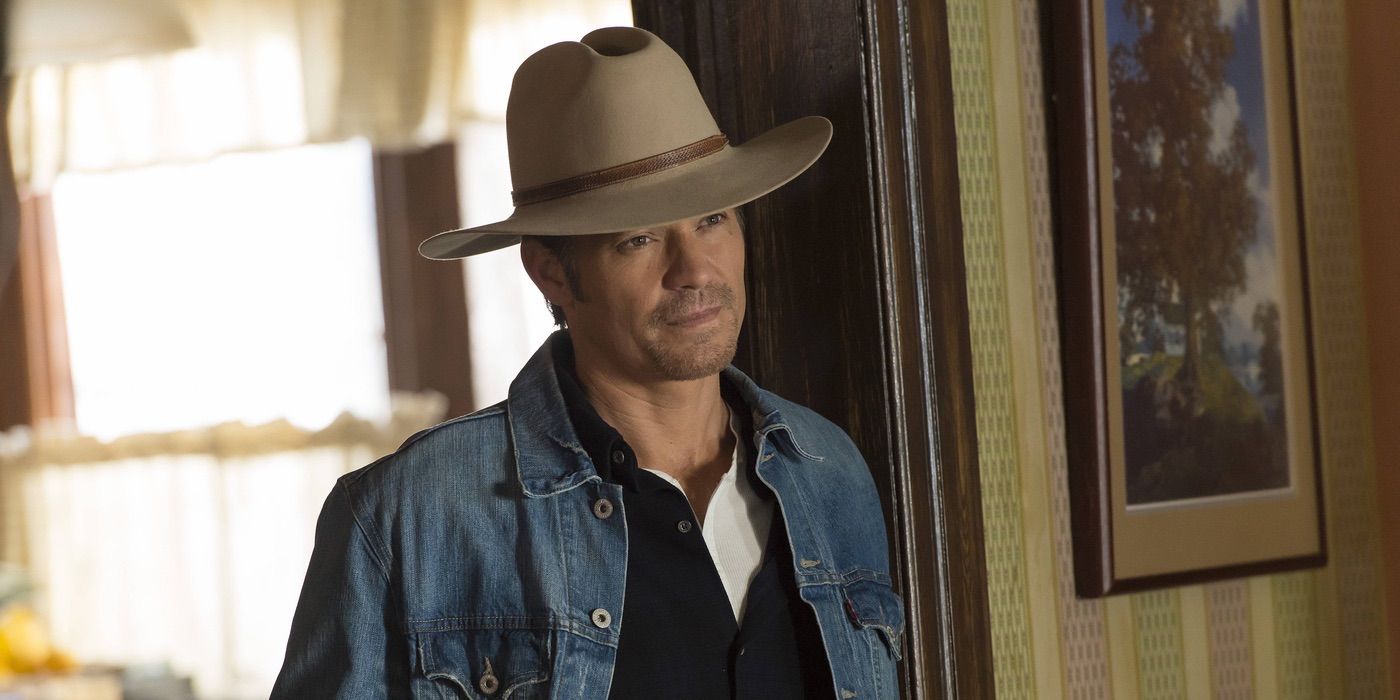 Justified ran for six seasons on FX and followed the story of Timothy Olyphant as Givens who returns to his home state of Kentucky to help get a handle on criminal undertakings in the region. Some of that revolved around his relationship with longtime adversary Boyd Crowder played by Walton Goggins. Under the veil of white supremacy, Crowder runs much of the criminal enterprise in the area, pitting him and Givens against each other for the majority of the series. The show explored how Givens sees himself as a throwback lawman coupled with the history he has with the region in particular.
What made Justified so great, and something to look forward to this new limited series, is the devil-may-care attitude Timothy Olyphant brought to the character. While the stories were tight, steadily improving over the course of the series, Olyphant's laid-back confidence and demeanor as Givens, coupled with the swift and brutal sense of justice he employs, worked so well in tandem. He brought a depth to the character which easily could have turned cliche. But it never did thanks to the actor's skills and ability to embody just this type of dude.
Justified was critically acclaimed for its entire series run, averaging 97% on Rotten Tomatoes. Timothy Olyphant received an Emmy nomination for Outstanding Lead Actor in a Drama Series following the second season. Goggins was up for a Supporting Actor award that same year. It's unclear who, if any, of the original cast will reappear in this new series. With a change of location and scenery, it stands to reason we will get all new faces to surround Olyphant's Givens.