Timothee Chalamet is one of the biggest young actors in Hollywood right now, and he's surely offered major roles left and right. Most recently, you may have seen him in Oscar-nominated films like Don't Look Up and Dune. But it looks like his next big role will be one that has already been portrayed by two iconic actors, that being the role of Willy Wonka. He certainly looks the part of the young Wonka in some recent first looks we have of him in costume. Take a look for yourself in some of the Tweets below:
This is one of our best looks of Timothee Chalamet in costume, sporting Wonka's signature purple garb, chocolate-hued hat, and walking cane. Here's another glimpse:
This Tweet showcases a brief video of Timothee Chalamet acting on the set, located in Oxford. Here are some more angles of the character:
In the next Tweet, you can see a better look at Calah Lane's character in the movie, alongside Chalamet:
And here's another angle:
These tweets certainly give us an inkling of what this upcoming adaptation of the Roald Dahl tale might look like. He's not quite as colorful as Gene Wilder's version of the character, nor is he as zany as Johnny Depp's stranger take on Wonka. Since Timothee Chalamet is playing a younger version of Wonka, he might still be growing into some of his signature traits and mannerisms. More than likely, this is before he has opened his eponymous chocolate factory. One thing that has been suggested is that the plot of the movie will showcase Wonka's first meeting with the Oompa Loompas, showing us the adventure that led to them.
In addition to Timothee Chalamet, Wonka has quite the cast list. Olivia Colman, Tom Davis, Sally Hawkins, Keegan-Michael Key, Rowan Atkinson, and many more will have roles in the film. Paul King takes on directing duties and wrote the script alongside Simon Farnaby.
Though it hasn't been officially said, presumably Timothee Chalamet is portraying a younger version of Gene Wilder's Willy Wonka. It's also possible that this is a new interpretation altogether, especially if they're planning on going to the sequel route. We haven't seen Wonka on-screen since 2005 when the Charlie and the Chocolate Factory remake was released. That time, Johnny Depp played the character and the film was met with pretty mixed reactions. The original, Willy Wonka and the Chocolate Factory with Gene Wilder, was loved fairly universally, particularly due to Wilder's performance. Perhaps Chalamet will be able to capture some of that same magic.
In addition to filming Wonka, Timothee Chalamet also has a movie in post-production called Bones for All. Then, of course, he'll likely start filming very soon for the sequel to Dune, where he stars as Paul Atreides. Playing two well-known characters from beloved books is sure to keep him plenty busy in the coming year, so we wouldn't be surprised if he doesn't appear in a ton more projects until then.
Article continues below headlines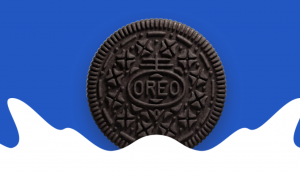 ---