One of the most highly anticipated films of 2022 is that of The Batman. The new journey into the Dark Knight's torrid life has fans impatiently waiting to see what director Matt Reeves has done in his budding franchise. From the trailers alone, this new film is sure to be something that fans of Batman have never seen before. However, early reviews have been pouring in from critics and fans who have been lucky enough to see the film, and they are certainly one-sided. Most are calling this version, "one of the best versions ever made."
While there are plenty of versions of The Batman that we would like to see on the big screen, it's nice to know that this new version is said to be one of more fan-service. Robert Pattison is being heralded as one of the best to dawn the cape and cowl as well. Not a bad first impression.
Thank you, Grace Randolph. While heart-eye emojis don't exactly match up to a more gothic and noir version of The Batman, it's nice to read that this Twitter user loved the film. Hopefully, we can disagree on this would-be weak third act, but this review still hits the mark in terms of excitement.
Comparing The Batman to noir classics like Chinatown, Seven, and Blade Runner is a high honor. While we are not sure why this reviewer's original tweet was deleted, we are thrilled to know that they have compared the new Matt Reeves film to those fantastic noir pictures that have preceded it.
Short, sweet, and to the point. This review calls Robert Pattison the world's greatest Batman. While that could be true, we take a little offense to not mentioning Mr. Michael Keaton in the conversation for the world's greatest Batman. The Batman comes out soon, so we will have to hold judgment for this tweet, however, we are excited at this review's excitement for the film.
Pretty sure Batman has never been about fantastical elements, apart from his time within the Justice League. Most of the time the man is dark, gritty, and dealing with low-down murderers like The Joker and Bane. However, the comparisons for Zodiac and Seven (again) bode well for The Batman. It sure sounds as if the new film tackles the noir genre well.
We can truly appreciate the quick one-liners that sum up a person's view of a film. "The Batman we always wanted," is certainly a way to make readers excited about the film. The Batman we have always wanted usually fights Clayface, but that is likely not to happen on the big screen. Or will it?
While The Batman should be dark and brooding, we are not sure if calling Robert Pattison, "emo," is meant to inspire confidence. However, this review is still mentioning this version of the Dark Knight as being epic. We'll take it.
Those are just some of the early reviews that have been coming out. The Batman officially drops in theaters on March 4th. We are days away from seeing the brand-new version of one of the most popular heroes of all time. We are excited as ever to see this new iteration, and hopefully, all these positive reviews are right about this being one of the best versions of Batman that we have ever seen.
Article continues below headlines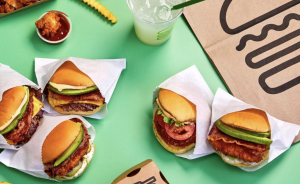 ---