Steve Martin is the star of smash comedies such as Father of the Bride, Planes, Trains & Automobiles and he more recently shot back into the public consciousness thanks to TV-hit Only Murders in the Building. However, Martin now finds himself back in the spotlight under surprising circumstances. This is thanks to Dreamworks animated movie Home, which has hit the Netflix Top 10 charts in the US.
Home, released in 2015 follows Oh (voiced by Jim Parsons), an alien from a race known as the Boov. A social outcast amongst his kind, he is exiled when he accidentally alerts the entire galaxy of the Boov's plans to invade Earth. In his exile, he meets a girl named Tip (voiced by pop superstar Rihanna). On the run, Oh joins Tip on a quest to find her mother, all the while the Boov's enemies, the Gorg, are en route to Earth as well.  
Steve Martin's role in the movie is the voice behind the character Captain Smek, leader of the alien race The Boov. Martin's performance was met widely with praise, both from critics at the time of release and his fellow co-stars. Daniel D'addario writing for Time says, "Martin's Captain Smek is delightfully pompous." In the same article, co-star Rihanna (who voices Tip) goes on to state how Martin's influence inspired her in the role, saying "With Steve, I was inspired by how effortless his improv was–he just goes! And I got to see some of the footage of what he did. It's really special to see him really comfortable and not fearful of anything."
The film went on to gross just over $117 million domestically but was met with mixed reviews. Home has a Rotten Tomatoes score of 52%, with the critics' consensus describing it as, "Colorful, silly, and utterly benign, Home is a passable diversion, but there's no shortage of superior animated alternatives." Alan Alamchar, writing for The Macguffin opened his review of the movie with a particularly scathing remark, saying that "Home (2015) is the cinematic equivalent of cotton candy. It's colorful and sugary sweet, but disappears almost immediately after consumption."
It remains to be seen how long a kids movie needs to be thought about after its initial consumption. And whether it can be simply be enjoyed for what it is. Despite this, Betsy Sharkey, writing for the Los Angeles Times was similarly negative in her review of the film, commenting, "Tension is one of "Home's" biggest issues. There just isn't nearly enough of it. Story is another. Even a kids' movie needs more complexity and more invention."
However, the reception of Home isn't all doom and gloom. With many notable critics reacting positively to the animated offering. One such critic was Dana Rose Falcone, writing for Entertainment Weekly, she said that "The combination of Home's layered message, fun score, and clever comedy make it a colorful choice for moviegoers of any age."
This isn't the first time that Home has soared to popularity with Netflix viewers. Just over half a year ago the film was also at the top of Netflix's top ten. This goes to show its current popularity isn't a flash in the pan. Fans of Jim Parsons' most notable work The Big Bang Theory will be drawn in for his starring role, similarly, fans of Rihanna will be drawn in to listen to her voice play out in a major fashion. For fans of an older generation, perhaps Steve Martin is Home's biggest draw of all.
Steve Martin is a comic icon, a Saturday Night Live alum and star of multiple comedies such as The Jerk, The Man with Two Brains, Cheaper by the Dozen, and many many more. His face is instantly recognisable, as is his voice, which is put to expert use in Home, as you can see and hear below:
From the 19 second mark, this side by side capture of Steve Martin's voice acting for the role of Captain Smek in Home shows off his brilliant trademarks. His animated nature, crazy face contortions and comic ability are all apparent here and are a credit to the film. The comic superstar is also in high demand elsewhere. He was recently courted by the Twitter account of TV-Show Jeaopardy! inviting him onto the show. His second season of the Hulu hit Only Murders in the Building has begun filming and his family hit Cheaper by the Dozen is getting the reboot treatment courtesy of Disney plus.
Article continues below headlines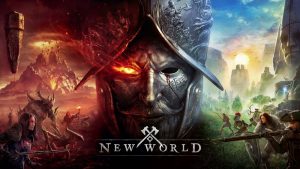 ---
Amidst all this Steve Martin renaissance, the fact remains at present, he is high on Netflix's radar with Home. Produced by Dreamworks (of Shrek fame), packed with a famous cast and full of color and fun. If millions of people have caused it to hit the top ten of Netflix charts, and only a handful of critics had a bad word way to say of the film some seven years ago, then Home is certainly a good way to get your Steve Martin fix.