Squid Game swept through the world like wildfire. The famed Korean drama became the most-watched show in Netflix history when it graced screens. Per Variety, the show had reached a staggering 1.65 billion hours of streaming in the first 28 days after it premiered on September 17th. That equates to 182,000 years in total. That is an astonishing amount of exposure for the series, its stars, and its creators. What is even more interesting is series creator, Hwang Dong-Hyuk had waited nearly 10 years until a studio was willing to make his show. I bet all those who rejected him previously are kicking themselves for passing on one of the most intriguing shows ever created. Fans are clamoring to find out what will happen in Squid Game Season 2.
Here's everything that we know so far about the next season of the hit Netflix series.
Squid Game Creator Offers A Disappointing Update On The Script
Until Squid Game season 2 has a concrete premiere date, it's likely series creator Hwang Dong-Hyuk will be hounded about his progress. From what he's said so far, fans shouldn't expect a second season is right around the corner. In March 2022, Deadline caught up with Dong-Hyuk who said that there isn't even a script yet. "There will be more great games, that's all I can say." Hwang told Deadline. "I'm just still brainstorming and collecting the ideas for Season 2. I haven't even started with the writing yet."
Season 1's Trailer
The world hasn't been this enthused about a Netflix show since Breaking Bad appeared on AMC, then was made available to droves of fans via the streaming app. Breaking Bad is arguably considered to be the greatest show ever. Squid Game now has the following and plot lines to perhaps unseat its predecessor. Squid Game Season 2 is easily one of the most anticipated and talked about subjects in regards to stream-worthy shows. But what word is there about the titular show? What might happen next?
The Series Creator Discusses Squid Game Season 2
Squid Game Season 2 is going to be heavily involved with unraveling the mysterious organization that was put together at the behest of twisted businessman, Oh Il-Nam. According to series creator Hwang Dong-Hyuk, "The focus [of the season] will be the story of [Lee Jung Jae's character] Seong Gi Hun unraveling [the mysteries of the organization behind the game]," he shared. "The overarching plotline of Season 2 will be the story of the people that Gi Hun meets and the people he chases after."
Squid Game's Season 1 Plot
For those who need a quick refresher before Squid Game Season 2 is discussed, Squid Game follows the life of Seong Gi Hun, as well as hundreds of other downtrodden individuals who have found themselves in significant debt. This debt can be essentially "forgiven" as they are all invited to a game through some nefarious ways. An agent plays a child's game with Gi Hun, showing him that it is easy to make tons of money should he want to play this game. However, when the droves of people arrive to play the Squid Game, they are shocked to find that losing a round of the game will result in their brutal deaths. The first game of "Red Light, Green Light" sees nearly half the people being wiped out by snipers.
Many more games happen and characters are built up, only to be killed in a sort of Game of Thrones style. No one is safe, alliances are built and broken, and drama is heavily embedded within the plot of Squid Game's first season. Gi Hun, though labeled as "lazy and slow" survives throughout this entire ordeal, becoming the winner. He is granted millions of dollars but refuses to use any of it. The ending of the show sees Gi Hun calling and promising to take down the organization that killed hundreds of people, including some of his friends. Now it appears that Squid Game Season 2 will follow Gi Hun in his promise to do just that.
Squid Game Season 2 Predictions
Now that everything is remotely said and done, what might happen in Squid Game Season 2? Well, quite simply, it sounds as if Seong Gi Hun will be hell-bent on taking down the evil organization that chooses to play God. He has just won millions of dollars, by winning Squid Game, so he does have the means to wreak havoc on those who have hurt random and unsuspecting people. What is most interesting is how will Gi Hun go about taking down a rich organization that has clearly been at this game for many years. He is, in fact, simply a man that got lucky in his ability to survive, or so it seems.
That might be one of the most interesting character-building arcs that Squid Game Season 2 can have for Seong Gi Hun. He will likely have to become a bit of a hardened individual to take down this organization. That's not to say that the game hadn't already made him tough, but he will need to find a way to fight back. He needed those stronger around him, like Ali, who was incredibly strong and backed off the would-be killers in the riot episode of the first season. Gi Hun will need to build himself up to take down those who are stronger than he is.
Article continues below headlines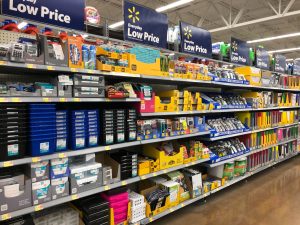 ---
Gi Hun was meant to see his daughter in the United States before he chose to abandon that and go after the organization. What will become of Gi Hun's daughter and ex-wife? Will the organization find a way to exploit them to stop him? Oh Il-Nam was the mastermind behind the entirety of the organization, but who will take his place? Will it be the man behind the gold mask? This mysterious man, known as the Frontman (Hwang In-Ho), also has his younger police officer brother to worry about. The golden rule is "show the body" if someone is certainly dead, but will Hwang Jun-Ho return in Squid Game Season 2? He was shot and shown falling off a cliffside, but he seemed to be a very capable police officer. There is a strong chance he survived the fall and will also be after his older brother.
When will Squid Game Season 2 Come Out?
According to series creator, Hwang Dong-Hyuk, he is still heavily in talks with Netflix about Squid Game Season 2 and Season 3. The negotiations will likely be ongoing considering the sheer popularity of the show's first season. Dong-Hyuk will need to be properly compensated as a result of his show taking off the way that it has. According to Dong-Hyuk, "I'm currently in the midst of discussions with Netflix about Season 2 and Season 3 [of 'Squid Game']." As of December 2021, this is where the show creator is at in the process. With that being said, all signs point to Season 2 coming out in late 2022, or early 2023.