The Marvel Cinematic Universe continues to grow by leaps and bounds. It's truly remarkable and before it's all said and done, we are likely to get just about everything the comic book studio ever printed up on the screen in some fashion. Feeling overwhelmed, no problem. We answered what order should I watch Marvel already to make it easier. We are getting so much new stuff as well like The Marvels, or maybe even Marvel's Thunderbolts that the list is always being updated. And with that, we are going to get a return to another cool character when Simu Liu reappears in Shang-Chi 2.
When Shang-Chi and the Legend of the Ten Rings was released, expectations were not too high. The country was still having fits with the COVID pandemic, so it was a toss-up as to who was being allowed into the movie theaters and cineplexes across the nation. Although the desire to follow his story was not as strong as say, Iron Man, Thor, or Captain America, something happened once the film hit theaters and because of it, Shang-Chi 2 appears to be a go.
SHANG-CHI AND THE LEGEND OF THE TEN RINGS
Thankfully for Marvel and Disney, they were able to set up Shang-Chi and the Legend of the Ten Rings as a wide release. It opened in 4,300 theaters and enjoyed a box office opening weekend that cleared $75 million. Not bad for a Marvel character that wasn't as familiar as the big names.
To go along with that great opening was the fact that critics loved the movie and audiences loved it even more. In fact, it is sitting at a 91% favorable critics rating on Rotten Tomatoes and an amazing 98% audience rating on that same site. Those are numbers that are hard to turn away from. Marvel and Disney had an unexpected hit on their hands which made the possibility of Shang-Chi 2 much more likely.
The story follows Shang-Chi, played with gusto by Simu Liu, who finds himself dealing with a past he thought he left behind. He is joined on screen by Awkwafina, who plays his best friend Katy, Meng'er Zhang as Shang-Chi's younger sister Xu Xialing, Tony Leung as Shang-Chi's father Xu Wenwu, Michelle Yeoh as Ying Nan, and Fala Chen as Shang-Chi's mother Ying Li. The film also had a couple of surprise appearances, one by Benedict Wong as Wong the Sorcerer Supreme and the other by Ben Kingsley, who reprises his Iron Man 3 role as Trevor Slattery.
Shang-Chi is only seven years old when his mother is murdered by his father's rivals, the Iron Gang. After Wenwu takes out the gang, he makes Shang-Chi train in martial arts. He does not, though, allow his daughter to join Shang-Chi. When Shang-Chi turns 14, Wenwu sends his son out to assassinate the leader of the Iron Gang. Shang-Chi does, but after doing so, is too traumatized to remain with his father. He runs away to the City by the Bay, San Francisco, and assumes a new name.
Things are about to catch up with Shang-Chi. While working as a valet, he is attacked along with his friend Katy while on a bus. The fight is one of the better ones you'll ever see on the big screen and ends with the Ten Rings taking a pendant Shang-Chi was given by his mother. This in turn sets him and Katy off on a journey to recover the pendant and fulfill his destiny. There are many revelations along the way that not only takes place during the movie but also in the mid-credits scene, as well as the post-credits scene. Both of those made it clear that Shang-Chi was going to be a large part of Marvel's future and that Shang-Chi 2 was on its way.
WHO'S COMING BACK FOR SHANG-CHI 2?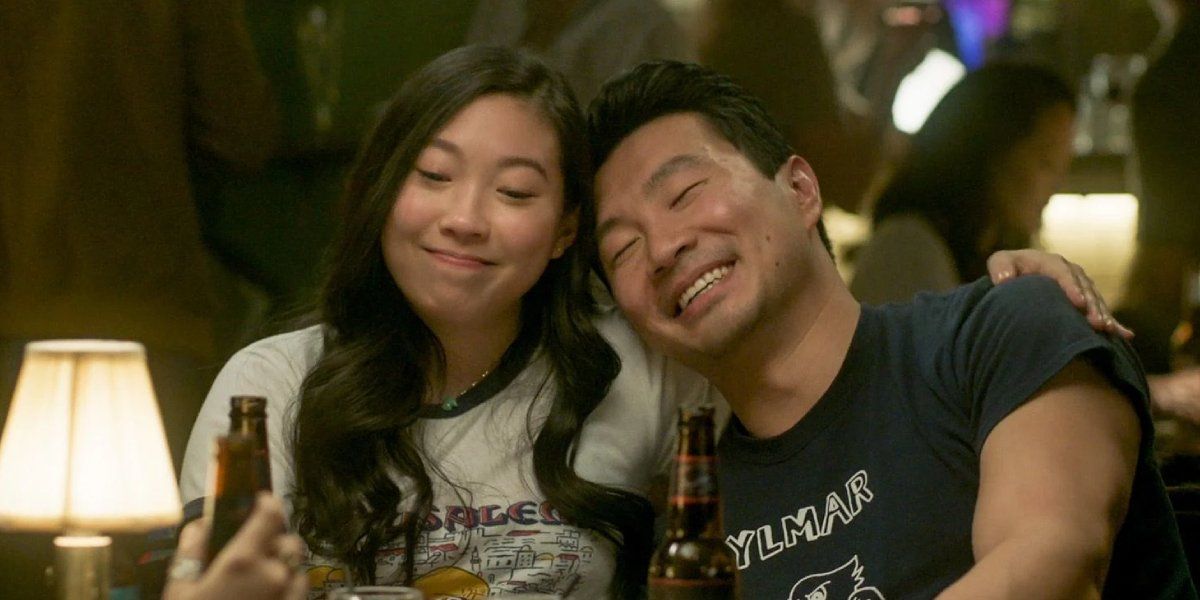 So, with the set-up complete and knowing that Shang-Chi 2 is happening, who exactly will we see? Obviously, Simu Liu will be returning in his role as Shang-Chi. The former Deloitte accountant has put in the hard work not only as an actor, but also as a stuntman, and deserves a shot at the sequel. Pretty much guaranteed to join Liu is his partner in crime, Katy (Awkwafina). The surprising ease with which they worked together makes it hard not to see her returning to her role.
Someone who may not find their way back to Shang-Chi 2 would be Tony Leung. Hopefully, you've seen the movie, so this news won't ruin anything, but there is a MAJOR SPOILER ALERT coming. Leung's demise at the end of the film may prevent him from showing up, but since we are now in the age of the multiverse, and there are always flashbacks, it wouldn't be hard to see him return to his role as Wenwu.
Article continues below headlines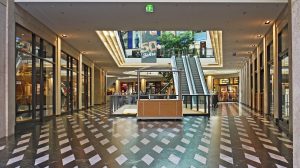 ---
One who should, and most likely will return is Meng'er Zhang as Xialing. The end credits saw her take over Ten Rings, which puts her squarely on the opposite side of her brother. If this is the case and she does return, we may also see the return of Ten Rings henchman Razorfist, played by Florian Munteanu.
You may be wondering if Ben Kingsley will return in Shang-Chi 2 as Trevor Slattery. Well, we're wondering right alongside you. Never did we think we'd see Slattery again after Iron Man 3, but here we are. So, don't put it past those-that-be to somehow find a way to include him in the action.
Would Michelle Yeoh return for Shang-Chi 2? We would like to think yes, but if so, could we please get this amazing actress more to do? With that said, perhaps we will see Benedict Wong one more time. He is always great to see as Wong.
WHO'S DIRECTING SHANG-CHI 2?
If it ain't broke, no need to fix it, right? Well, Shang-Chi and the Legend of the Ten Rings was not broken, so there is nothing that needs fixing. This means that Destin Daniel Cretton is back behind the camera as Shang-Chi 2's director. On top of that, Cretton will be once again loaning out his pen to write the script.
Since hitting it out of the park with Shang-Chi and the Legend of the Ten Rings, Cretton has kept busy writing the Shang-Chi 2 sequel as well as getting ready for the TV series American Born Chinese and Scenes for Minors. Thankfully he isn't too busy for his Shang-Chi family.
IS THERE A PLOT AND RELEASE DATE?
According to Marvel President Kevin Feige, they kind of know where they want to take Shang-Chi 2, but he isn't giving any specifics. "We certainly have many ideas of where to take them and where to put them," he said via Digital Spy. "What's so fun, we know the movie's working when it's not just the title character that people ask about, but it is the co-stars or the supporting players that people ask about. And in this movie, in particular, that's heartening because we think they're spectacular, and we think they have great potential in the future."
So, with Feige's non-committal comments about the Shang-Chi 2's potential plot, he also didn't share if there was a potential release date. At this point, it could come at the end of Phase 4 or be a big part of Marvel's Phase 5. Either way, we are most likely looking at a 2024 or 2025 premiere.