Salma Hayek is one of the most well-known movie actresses of her time. Her career is now entering its fifth decade with no sign of slowing down. She has been in many classic features that include From Dusk Til Dawn, Fools Rush In, The Faculty, Wild Wild West, Dogma, Lonely Hearts, Here Comes the Boom, and of course, the Grown-Ups movies. She has also lent her voice to some fun movies such as Puss in Boots, Kahlil Gibran's The Prophet, and Sausage Party. None of the movies listed above rank high on Salma Hayek's best movies list, though a few could be considered guilty pleasures, or they could be movies where she had a bit part. Interestingly, her best movies are often the ones with the most controversy. That includes a movie where Salma Hayek says she was forced to be naked on screen, against her wishes.
So to help guide your Salma Hayek viewing we've come up with her best movies based on the ever-popular GIANT FREAKIN MOVIE SCORE algorithm. We have removed animated movies from consideration since sometimes it is better to be seen and heard rather than only heard.
These are Salma Hayek's best, must-see movies.
FRIDA (2002)
GIANT FREAKIN MOVIE SCORE: 7.45/10
Hard to argue with this Frida as Salma Hayek's top movie. The iconic actress absolutely shines as Frida Kahlo, in a biographical drama about the surrealist Mexican artist.
This Salma Hayek movie begins the true-life story with Frida as an 18-year old, right before her tragic accident. A bus that she is riding in collides with a streetcar, impaling Frida with a metal bar. This injury is something that will follow her for the rest of her life. The story goes on to tell about Frida's life as an artist, her personal life and her marriages, her bouts with alcoholism, her relationship to Leon Trotsky, and her worsening health that resulted in Frida having her toes removed because they became gangrenous, with eventual amputation of her leg. Her health only worsens to where she eventually dies right after finally getting a solo art exhibition.
Hayek was nominated for many awards for her role as Frida to include nominations for an Academy Award and Golden Globe Award.
There's a degree of controversy surrounding the movie Frida, in the years since its release. During the wave #MeToo accusations against movie producer Harvey Weinstein Salma Hayek claimed that Weinstein forced her to be naked in the movie. What's more he refused to let her make Frida unless "I agreed to do a sex scene with another woman."
In an op-ed for the NY Times Salma Hayek revealed that the price of being naked on screen was one she was eventually forced to pay saying, "It was clear to me he would never let me finish this movie without him having his fantasy one way or another. There was no room for negotiation. I had to say yes."
Article continues below headlines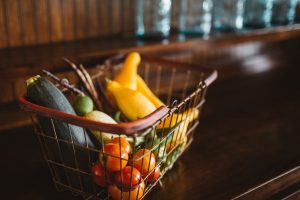 ---
TALE OF TALES (2015)
GIANT FREAKIN MOVIE SCORE: 7.35/10
This one may have been little seen here in the United States but Tale of Tales ranks high up on Salma Hayek's movie list nevertheless. The movie is based on a collection of tales written by Italian poet Giambattista Basile. It includes early versions of stories such as Sleeping Beauty, Cinderella, and Rapunzel. This movie has three stories in all to include elements of other Basile tales.
For Hayek's part in the movie, she plays the Queen of Longtrellis, a woman who longs to have a child when her King cannot. So, she goes to a necromancer who says that if she eats the heart of a sea dragon cooked by a virgin, she will bear a child. To make this happen, it will cost a life. The King slays the dragon but loses his life. The Queen eats the heart and the next day she has a son, Elias. That same day the cook also has a son, Jonah. Both boys look identical and as they grow, they are inseparable. This does not make the Queen happy, so she sets out to murder Jonah.
DESPERADO (1995)
GIANT FREAKIN MOVIE SCORE: 6.8/10
Salma Hayek had been around Hollywood for a few years before she made a splash with the 1995 Robert Rodriguez hit Desperado. The movie starred Hayek opposite Antonio Banderas as El Mariachi, and was the second in the El Mariachi trilogy.
The story follows Banderas as he is hell bent on revenge to hunt down a drug lord who murdered his lover. As the story unfolds, El Mariachi gets into a huge gunfight, suffering wounds. Hayek's Carolina rescues him and nurses him back to health so he can continue his hunt for revenge. As Carolina nurses him back, she finally realizes that he is the infamous El Mariachi. Carolina then helps him on his quest to find the drug lord. The film offers a lot of bloody shoot-em-up action and much sizzle as one can handle from Salma Hayek.
Desperado contains one of the most infamous sex scenes of all time. It takes place between a very naked Salma Hayek and a very naked Antonio Banderas. It's worth noting that though this is a Robert Rodriguez movie and though Harvey Weinstein was heavily involved in producing Rodriguez's career, Harvey had nothing to do with Desperado. Salma Hayek made the decision to be naked on film without his machinations.
BEATRIZ AT DINNER (2017)
GIANT FREAKIN MOVIE SCORE: 6.75/10
Beatriz at Dinner didn't get much play in theaters, but it ranks high on Salma Hayek's best movies list. It's the quiet tale of Beatriz (Hayek) who is a holistic medical practitioner. Also, it all starts with a goat.
Beatriz is at a wealthy client's home giving her a massage when she tells the client that one of her goats was killed by her neighbor. Beatriz becomes emotional and goes to her car to leave but her car won't start. The client decides to invite Beatriz to stay for the dinner party she is throwing, which Beatriz finally gives in to. The dinner party becomes filled with snooty guests who look down their noses at Beatriz. The differences in how Beatriz and the other guests look at life is the crux of the story, Beatriz imparting her wisdom on people who don't really want it.
HOUSE OF GUCCI (2021)
GIANT FREAKIN MOVIE SCORE: 6.55/10
Salma Hayek had a pretty busy 2021. She joined the Marvel Cinematic Universe in Eternals, she was Samuel L. Jackson's wife in The Hitman's Wife's Boduyguard, and she helped Owen Wilson question reality in Bliss. But according to critics' and audience's scores, the only Hayek film that year that deserves a spot on this list is Ridley Scott's biopic/crime drama House of Gucci.
In this fascinating and inspired film, Salma Hayek plays Giuseppina "Pina" Auriemma, former TV psychic and close friend to Patrizia Reggiani (Lady Gaga). According to Lady Gaga, in the original version of the film Patrizia and Pina develop a sexual relationship after the death of Patrizia's husband Maurizio (Adam Driver), which was something she was disappointed to see cut from the theatrical version. You can see her talking about it below.
ONCE UPON A TIME IN MEXICO (2003)
GIANT FREAKIN MOVIE SCORE: 6.5/10
Once Upon A Time In Mexico is part three of the El Mariachi saga. This one sees the return of Antonio Banderas and Salma Hayek in the roles they portrayed in Desperado. This time, though, Robert Rodriguez employs the acting chops of Johnny Depp as CIA officer Sheldon Jeffrey Sands to join in with Hayek and Banderas. Sands is on hand to recruit El Mariachi to kill a corrupt Mexican General.
There is much gore and violence in the final movie which includes Depp getting his eyes drilled out. Amazingly enough he survives and even finds a way to shoot down a hitman. Salma Hayek's role as Carolina is not as beefy as in Desperado, and she doesn't do another steamy naked sex scene, but she still turns heads in this one and does get in another situation with Antonio Banderas.
SALMA HAYEK STILL MAKING MOVIES
Salma Hayek is still going strong in Hollywood, making movies at age 54. She continues to work both sides of the camera as she has been producing films and TV series for a number of years. She continues to make brave choices too.
Don't think that Salma Hayek's claims that she was forced to be naked in the movie Frida mean she has a problem appearing sexy. She simply wants control over her own body. When she has control, she posts photos like this…
---
The GIANT FREAKIN MOVIE SCORE is calculated using rating averages from Rotten Tomatoes and the Internet Movie Database.