You may not know this simply by looking at her, but Penelope Cruz has been in the acting game for over 30 years. Now that is not saying Ms. Cruz is old by any means, it is just saying that she has earned everything she's got which includes a 2008 Best Supporting Actress Award for her role in Vicky Cristina Barcelona. Over her 30+ years, Penelope Cruz Sanchez (her full, legal name) has touched just about every genre of film. She has performed in just as many English-speaking films as she has in Spanish-speaking films. So, how has Ms. Cruz been so successful? How does she keep up the pace living her home life in Madrid, while also working in the Hollywood grind? It's not easy.
THE YOUNG PENELOPE
Penelope Cruz was born in Alcobendas, Spain, which is a province of Madrid. She realized early on that she wanted to be an actress when she was playing with her childhood friends, knowing that she was acting while playing. She would then think of other characters rather than herself and pretend to be that character.
Although acting was in her mind, Penelope Cruz instead focused on dancing. In fact, Ms. Cruz studied classical ballet at Spain's National Conservatory for nine years. During those nine years, Ms. Cruz spent three of them studying Spanish ballet and four years learning theatre at Cristina Rota's school. Rota is known for training students such as Ms. Cruz along with Antonio de la Torre, Marta Etura and Raúl Arévalo.
Acting, though, never left Penelope Cruz's mind. She became enthralled once again after seeing the 1990 film Tie Me Up! Tie Me Down! It was also Ms. Cruz's first, and definitely not the last, time she became acquainted with the works of Spanish director Pedro Almodóvar. We'll have more on Penelope Cruz's relationship with him later. The film prompted Ms. Cruz to start taking on casting calls, but she was routinely rejected because it was felt she was too young.
But Penelope Cruz was persistent, which you have to be if you are going to make it in Hollywood. "I was very extroverted as a kid," she recalls via The Sydney Morning Herald. "I was studying when I was in high school at night, I was in ballet and I was doing castings. I looked for an agent and she sent me away three times because I was a little girl but I kept coming back. I'm still with her after all these years." Ms. Cruz's agent, who's been there since the start, is Katrina Bayonas and she certainly remembers the very young Penelope Cruz. Ms. Cruz was only 14 when she first met her future agent. The program for which Ms. Cruz was applying had a rule that you needed to be 16 years old to enter, so Ms. Cruz lied.
It was a lie that Bayonas quickly realized, so she gave young Penelope a scene from Casablanca to read, knowing there was no way she could pull it off. Ms. Cruz was in immediately over her head, but that didn't deter her. She came in one more time, just to get rejected again. Thankfully for both Cruz and Bayonas, the third time was the charm.
Instead of reading a prepared scene, Penelope Cruz improvised. She let it rip and, in the end, finally impressed Bayonas. The latter was so impressed that she called up Ms. Cruz to let her know that of the over 300 girls Bayonas had seen, Ms. Cruz was the one she chose to go with.
BUILDING THOSE ACTING CHOPS
It wasn't long after Bayonas took on Penelope Cruz as a client that Ms. Cruz began to get some work. Of course, all of her early work was in Spain, but it was important nonetheless. Her first acting role came in the Spanish TV series Los Mundos de Yupi. Then she went on to grab a small part in Série rose, which was an erotic French TV series, and one that Ms. Cruz appeared nude.
Penelope Cruz made her feature film debut in the 1992 film Jamón, Jamón, a film that also co-starred her future husband, Spanish actor Javier Bardem. Not shy with her body, Ms. Cruz went topless in the film and it was right after that she was called "a major sex symbol." As for her nudity, Ms. Cruz told the Los Angeles Daily News that she had no regrets, though she wasn't completely ready for the nudity. But she went through with it because she wanted her career to get moving, also stating that the nudity changed her life.
Article continues below headlines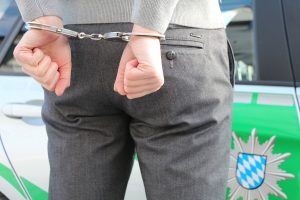 ---
By the time Ms. Cruz was 20, she had appeared in ten Spanish and Italian films. Her career was on the move but she still hadn't reached an American audience. That was to change in 1998 when she appeared in her first American film title The Hi-Lo Country. In it, she played Billy Crudup's Mexican girlfriend. But since she was new to America and American acting, she struggled with the language. It was something she knew she needed to work on if she was going to make Hollywood her career.
CRUZ'IN WITH CRUISE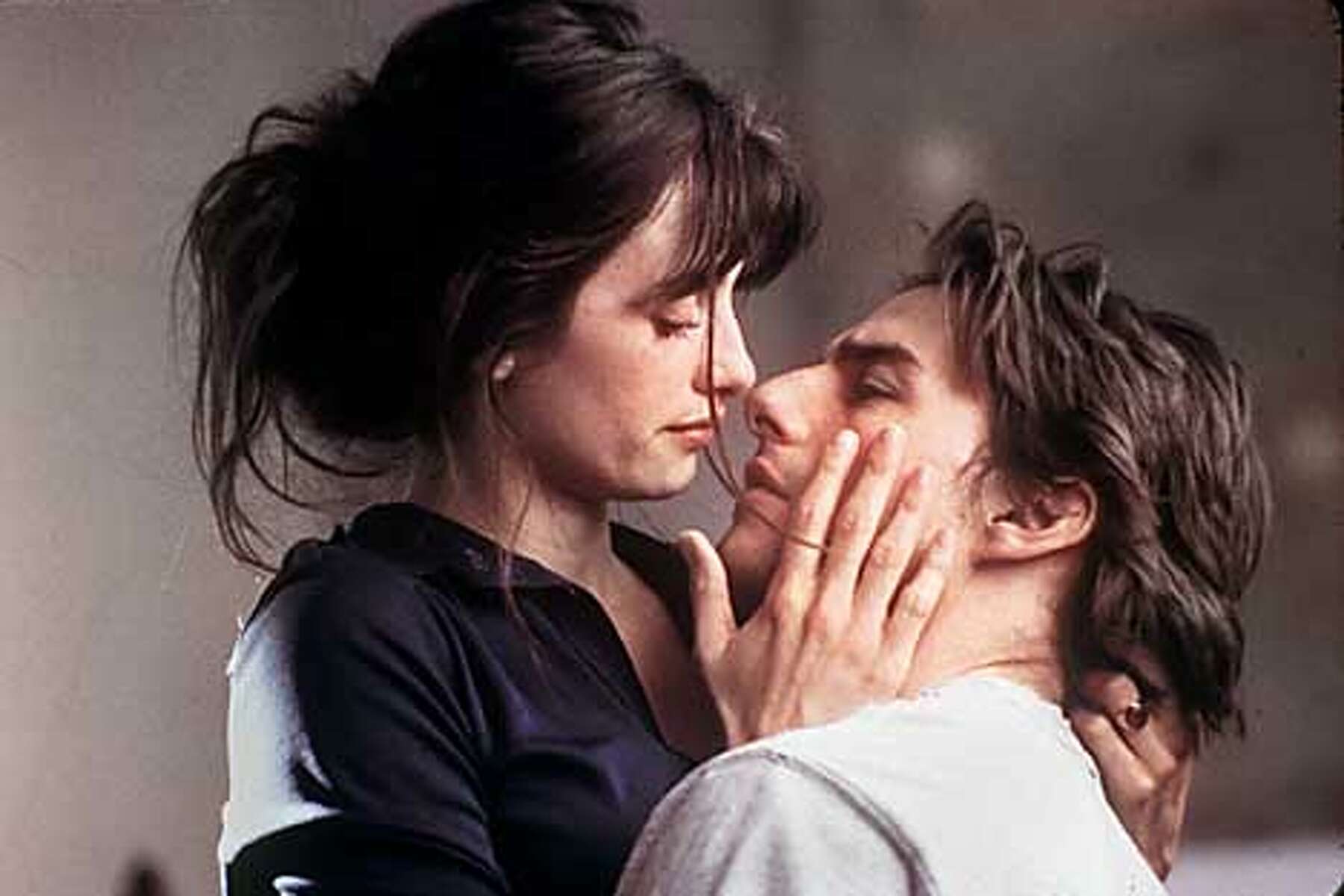 Consistent work is what Penelope Cruz knew would get her the opportunity for more American films. She bounced back and forth between Spanish films and English-speaking roles. 2001 was a great year for Ms. Cruz as she landed the plum roles in Blow, opposite Johnny Depp, Captain Corelli's Mandolin opposite Nic Cage, and finally Vanilla Sky, opposite Tom Cruise. But as Ms. Cruz was landing these roles, she was also landing herself a reputation, as being one who falls into relationships with her co-stars.
Early on Ms. Cruz was linked to Nic Cage, Matthew McConaughey, Sean Combs, Josh Hartnett, and Tom Cruise. The relationship Penelope Cruz had with Tom Cruise came after their meeting on Vanilla Sky. At the time, Mr. Cruise was still married to Nicole Kidman, so the claim was that Cruz and Cruise maintained a platonic relationship until all matters were settled between Tom and Nicole. Once that was done, Cruz and Cruise became a known thing, carrying on their relationship for nearly three years. When they decided to call it quits, it was an amicable parting and to this day the two remain good friends.
MARRYING RICKY RICARDO
What makes Penelope Cruz's relationship with actor Javier Bardem, who recently played Desi Arnez/Ricky Ricardo in the Amazon Original Being the Ricardos, is that the two actors met in 1992 on the set of Jamón, Jamón but didn't reconnect for another 15 years when they starred together in Penelope Cruz's Oscar-winning Vicky Cristina Barcelona.
Ms. Cruz was a mere 16-year-old when the two first met, so a relationship wasn't in the cards. When they reconnected during Woody Allen's Vicky Cristina Barcelona, Bardem recalls that the entire shoot was professional, although there was major interest on both sides. "Neither of us would make the first move. I don't know if we were shy or trying to be too professional," Javier later recalled via GQ. "Anyway, it got to the very last day of filming and nothing had happened. So I thought, 'Fuck! We better get drunk!' Luckily a friend of ours threw a wrap party and, well, the rest is history. Thank god!"
It would take the pair another two years of keeping their relationship on the down-low before they would first announce to the world they were, indeed, a couple. Then, sometime in the month of July 2010, the pair tied the know in a secret ceremony.
WHO IS THIS PEDRO GUY?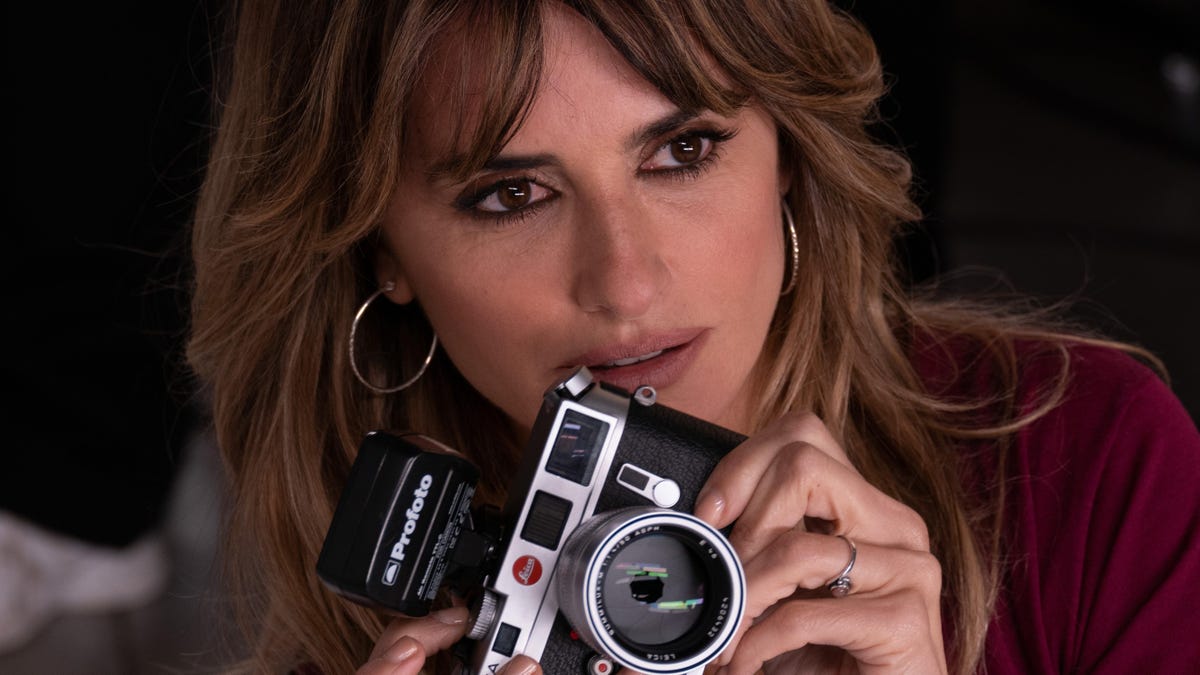 Pedro Almodóvar could be described as the director who discovered Penelope Cruz. Of course, that isn't completely true. When Ms. Cruz first met the director, she had already starred in Jamón Jamón and Belle Epoque, so her star wasn't even on the rise. But Ms. Cruz found herself in Almodóvar's apartment, reading lines for him and she says it formed a connection that was so very natural. "It's hard to explain without sounding weird," she said to The New York Times, "but we know each other, we can feel each other, we can read each other's minds."
It has been a connection that has lasted over seven films, their latest being Parallel Mothers and one that has whispers of another Academy Award nomination for Penelope Cruz. Her role in the film has already garnered her the Volpi Cup at the Venice Film Festival and best actress honors from the National Society of Film Critics and the Los Angeles Film Critics Association. If Oscar comes a-knocking, it will be her fourth nomination.
WHERE DOES PENELOPE CRUZ GO FROM HERE?
One thing is for certain, Penelope Cruz is not slowing down. Although she spends plenty of time at home in Madrid, the mother of two and wife of Javier Bardem stays busy. She was just seen in The 355 and has three films in the works. These include On the Fringe, L'immensità, and Enzo Ferrari from director Michael Mann which will see Ms. Cruz co-star opposite Shailene Woodley and Adam Driver.