Bleecker Street has released a trailer for its upcoming thriller Infinite Storm, starring Naomi Watts. Inspired by the true story of Pam Bales, the movie is based on Ty Gagne's Reader's Digest article High Places: Footprints in the Snow Lead to an Emotional Rescue. The film is directed by Małgorzata Szumowska and Michał Englert from a screenplay by Joshua Rollins who adapted the harrowing tale for the feature.
The story follows an experienced climber named Pam Bales (played by Naomi Watts) who goes on a hiking trip to Mount Washington. However, before she reaches the summit, Pam is forced to turn back as a huge blizzard approaches. On her way down she comes across a lone stranded man and takes it upon herself to get them off the mountain before nightfall hits and the storm gets worse.
Check out the trailer for Infinite Storm starring Naomi Watts below:
The trailer gives us a glimpse of Naomi Watts as Pam Bales who goes up against the unforgiving storm. "Mountains always listen… and never talk back," she tells her traveling companion who doesn't tag along on the hike. As evidenced by the two-minute clip, Infinite Storm isn't really about mountain climbing at all. Instead, it's a story of perseverance, determination, the will to live, and a person's ability to show unconditional compassion.
Starring alongside Naomi Watts is Billy Howle as John, the man stranded on the mountain. The cast also includes Denis O'Hare, Parker Sawyers, and Sophie Okonedo. Watts will also serve as a producer on the project, with Bleecker Street set to distribute in the United States, and Sony Pictures Worldwide Acquisitions distributing internationally. Peter Sobiloff, Mike Sobiloff, Trudie Styler, Celine Rattray, and Jenny Halper also produced the film.
Along with Naomi Watts, Szumowska, Nic Marshall, Joshua Rollins, Jason De Beer, Nick Shumaker, Shirin Hartmann, Des Tan, Andrew Karpen as well as Kent Sanderson took on executive producing duties. Jacek Kulczycki, Magdalena Zimecka, Radosława Bardes, Dflights, Dominika Kulczyk and Jackie Donohoe served as co-producers, with Bales and Gagne as co-executive producers, according to Deadline. Infinite Storm opens in theaters on March 25, 2022.
Meanwhile, Naomi Watts is also set to appear in Netflix original series, The Watcher. Created by Ryan Murphy and Ian Brennan, the show follows the true story of a married couple who are harassed after moving into their dream home in New Jersey. Their harrowing tale begins as they start receiving letters signed by a stalker who calls himself/herself The Watcher.
Starring alongside Naomi Watts as Maria Broaddus in The Watcher is Bobby Cannavale as Derek Broaddus, Jennifer Coolidge as Karen, Mia Farrow as Pearl, and Noma Dumezweni as Theodora. Speaking about The Watcher to Entertainment Weekly, Naomi Watts said she's ready to give viewers the fright of their lives once more. Referencing The Cut's 2018 article that recounts Maria and Derek Broaddus's story, The Ring star said it was the freakiness of it all that got her interested. "Yeah, that article is so freaky. That's what got me in!" she told the publication.
Careful not to give away too much, Naomi Watts expressed admiration for Bobby Cannavale, as the two will play the couple terrorized by the mystery stalker. "I'm thrilled to be working with Ryan too. He seems to have the Midas touch. It's a genre that you know I love," she added about the director. The Watcher is scheduled to hit the popular streaming service later this year.
Article continues below headlines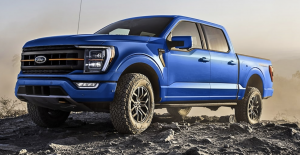 ---