Millie Bobby Brown is one of the finest young actresses to come out of Great Britain in recent years. Brown has shot to fame via the likes of Stranger Things, Enola Holmes, and Legendary Pictures' Godzilla Franchise. However, having turned 18 in recent weeks, the actress has shared concerns over the media sexualising her, Variety reports.
Millie Bobby Brown has been under the watchful gaze of the media since her early teens thanks to her starring role as Eleven in Stranger Things. She has grown up as a Hollywood superstar, which in turn comes with a lot of attention from the world's media. However, as a special guest of the Guilty Feminist Podcast, Variety uncovered a series of quotes from Brown that reveal a troubling detail.
Millie Bobby Brown said that she has "definitely been dealing with [being sexualized] more within the last two weeks of turning 18 — definitely seeing a difference between the way people act and the way that the press and social media have reacted to me coming of age." The Godzilla vs. Kong star continued, describing how she finds this unfortunate truth as disturbing; "I believe that shouldn't change anything, but it's gross and it's true. It's a very good representation of what's going on in the world and how young girls are sexualized. I have been dealing with that — but I have also been dealing with that forever."
As troubling as this fact is for Millie Bobby Brown, the sad truth is that this isn't anything new for the actress. Following press coverage of her 16th Birthday, Brown took to Instagram to voice her frustration about how she was already experiencing sexualisation in the press.
Amongst the lengthy Instagram caption, Millie Bobby Brown had this to say; "there are moments I get frustrated from the inaccuracy, inappropriate comments, sexualization, and unnecessary insults that ultimately have resulted in pain and insecurity for me. but not ever will I be defeated. I'll continue doing what I love and spreading the message in order to make change. Let's focus on what needs changing and I hope this video informs you on the things that go on behind the scenes of the headlines and flashing lights."
What is most alarming about this statement is how Millie Bobby Brown calls for change, in a post from two years ago and now the star is experiencing the same struggles again. This goes to show that change is needed more than ever, as a young actor such as Millie Bobby Brown should not be experiencing deja vu in this troubling sense. More needs to be done to avoid such harmful and sexualised scrutiny of young women in the media landscape.
Going back to the Millie Bobby Brown appearance on the Guilty Feminist Podcast, the star goes on to highlight how pivotal a moment turning 18 can be, a difficult enough period for anyone, let alone those under the punishing media gaze; "Any 18-year-old is dealing with navigating being an adult and having relationships and friendships and being liked and trying to fit in-"It's all a lot, and you're trying to find yourself while doing that. The only difference is that, obviously, I'm doing that in the public eye, so it can be really overwhelming."
It's a shame that this is a conversation that is still needed to be had. The headlines surrounding Millie Bobby Brown should be focused on her exemplary body of work, the exciting reveal of the Stranger Things Season 4 trailer as opposed to sexualising someone who has just made the difficult jump to adulthood. Swift change is needed, in order for actresses such as Millie Bobby Brown to focus on what is important to them and their careers, such as the impending arrival of the second Enola Holmes movie on Netflix this year. This is but one Netlfix project that Brown has in the works, as she is set to star alongside the likes of Robin Wright in the Netflix original movie Damsel, due for release next year.
On her career moving forward now that adulthood has arrived, it is worth recalling Teen Vogue's article last year where they cited Millie Bobby Brown's comments from an MTV interview. In said interview, the actress was talking about how she intends to stride ahead and not let the negative sides of the media gaze get her down, saying; "I'm not going to be playing those young girls anymore…. I don't want anything to hold me back, which I think is the most important thing. I want to evolve."
Article continues below headlines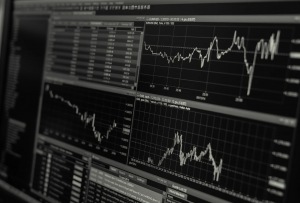 ---