It can hardly be denied that we are in the Golden Age of comic book films, at least in terms of quantity and variety. Where previous generations had to make do with the occasional Tim Burton Batman or maybe a Superman Returns here or there, we are being flooded with spin-offs and starring roles for some of the more obscure characters out there. And while we are largely still getting movies based on some of the bigger superhero properties out there, we are also starting to see some more interesting ones pop up. In this case, Sony Picture is producing a feature-length film starring Marvel Comics' Madame Web. So who is Madame Web and what do we know so far? Here it is:
Madame Web's Arrival Date Is Set
In April 2022, Sony announced release dates for a number of different movies, including letting fans know when to expect to see Madame Web. As reported by Deadline, the film is scheduled to hit theaters on July 7, 2023. Interestingly, Spider-Man: Across the Spider-Verse — Part One, which had originally been scheduled for release in October 2022, was pushed back June 2, 2023. So, Madame Web will release a little over a month after another Spider-Man related flick. Could there be a special reason for that?
Who Is Madame Web?
There have been two characters named Madame Web in the regular Marvel Comics canon, and naturally many more in various continuities (the Multiverse being what it is and all). The first version of Madame Web first appeared in 1980 in an issue of The Amazing Spider-Man, created by Dennis O'Neil and John Romita Jr. The character was initially Cassandra Webb, a young woman suffering from a severe neuromuscular disease that causes her to be blind and paralyzed. She is kept alive by an elaborate life-support system (invented by her husband), which is notably reminiscent of spider webbing (which is called foreshadowing). Despite her paralysis, Madame Web is a powerful mutant telepath (like Professor Charles Xavier or Jean Grey) and is a clairvoyant.
In most appearances, Madame Web is an ally of Spider-Man and has come into conflict with many different supervillains over the years. While the degree of her paralysis has varied over the years, the most consistent part of her characterization is that she is blind.
Who Is In The Movie?
So far, it has been announced that Fifty Shades of Grey star and noted lime flip-flopper Dakota Johnson will be playing the titular role of Madame Web in the upcoming Sony Pictures film. It is probably safe to assume that she will be playing the Cassandra Webb version of the character, given that the second one, Julia Carpenter, was also Spider-Woman at one point, then Arachne, and that is a lot of table-setting to do for a single movie. There has also been some controversy over Johnson's casting in the role of a disabled person, an issue that has been a growing discussion in Hollywood. Despite that, it does appear that Sony is moving forward with Johnson.
The only other confirmed casting for Madame Web so far is Sydney Sweeney in an undisclosed role. Sweeney is currently most famous for starring in the hit HBO teen drama Euphoria (along with fellow Spider-Man adjacent actor Zendaya), but starring in one of Sony's growing roster of films is sure to blow her up even more. Sweeney recently revealed that she has begun to read comic books (good move for starring in a comic book movie, Sweeney) and that the role is not like anything she has played before. That's not a lot to go on, but there is already speculation that she could be playing Felicia Hardy aka The Black Cat or longtime Spider-Man supporting character Gwen Stacy.
While those do seem like likely choices, there have been persistent rumors that Sony Pictures is trying to kickstart a Black Cat movie in the near future, possibly starring Anya Taylor-Joy. That would be a pretty big get for the still-developing shared universe Sony has been working on, but we will just have to wait and see what happens with that.
What Will Madame Web Be About?
Based on the previous two movies that Sony Pictures has launched in their attempt to compete with the Marvel Cinematic Universe and Warner Bros' DCEU, it seems most likely Madame Web will be an origin story for the character. While more established characters like Batman and Spider-Man have the luxury at this point to begin their movies and trust that audiences know how they got there (as in the recent Robert Pattinson The Batman or Spider-Man: Homecoming), a less well-known character will have to give moviegoers something to latch onto.
Both the first Venom movie (starring Tom Hardy) and the recently released Morbius (starring Jared Leto) primarily functioned to introduce these characters to the wider public that might not be as aware of second-tier Spider-Man villains. They both had the same issue that will also affect Madame Web: although Sony technically has the film rights to Spider-Man and associated properties, they have leased the character to Disney for the MCU films. And though there have been increasing links between the Sony movies and the MCU, they will at least initially have to work around introducing a Spider-Man character in the absence of the Web-slinger himself.
Article continues below headlines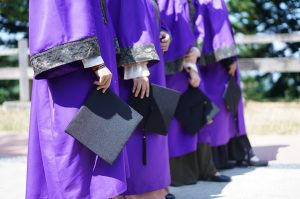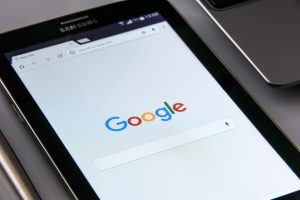 Google is one of the most powerful corporate entities in the history of the world, but even they succumb to financial hardships in this ever-shifting economy.
The post Google Is Going Bankrupt? appeared first on Tell Me Best.
Continue
---
Who Is Working On The Movie?
Madame Web is being written by the team of Matt Sazama and Burk Sharpless, who also wrote Morbius. It seems Sony Pictures has a lot of faith in the pair and is putting the responsibility of building out their shared universe on the two. Sazama and Sharpless' previous writing credits include the 2014 Luke Evans movie Dracula Untold and the 2015 film The Last Witch Hunter, starring Vin Diesel. While both movies were critical flops, both were big enough box office successes that they seem to have been given some keys to the kingdom.
The movie is set to be directed by S. J. Clarkson, a prolific television director who was at one point attached to HBO's upcoming Game of Thrones prequel House of the Dragon. She has worked on a number of popular series like Bad Girls, The Defenders, and Anatomy of a Scandal. She also co-created the BBC series Mistresses.
How Will It Connect To Spider-Man?
It is currently unknown exactly how Madame Web will be linked to the many Spider-Man-related projects out there. Both Venom: Let There Be Carnage and Morbius recently featured connections to the Marvel Cinematic Universe version of Spider-Man (Tom Holland) to some degree, so clearly Sony and Disney are managing to get along well enough in some ways. We could speculate that the upcoming Dr. Strange and the Multiverse of Madness with its reality-bending could allow for a connection to Madame Web's psychic powers (as well as that she is in comics canonically a mutant, a Disney property issue), but who can say?
When Will Madame Web Be Released?
Madame Web does not have a release date yet, but conservative estimates would expect no earlier than sometimes in 2023 (and more likely 2024).
And that's what we know, we'll keep you updated!