It's easy to forget now because she went on to bigger, and most definitely better, things with her acting career, but Leah Remini got her start on the small screen pretty early. After a role in Who's the Boss followed by a one-season sitcom with Halle Berry, Remini landed a part of Saved by the Bell as a Stacey Carosi. That was when the gang landed summertime gigs at the Malibu Sands beach resort. Well, now that the Saved by the Bell reboot is in full swing for its second season, there has been talk about Remini coming back into the fold for this updated story. 
Speaking with TVLine (via ScreenRant), Saved by the Bell reboot executive producer Tracey Wigfield talked about the possibility of bringing Leah Remini back into the mix for future stories. While nothing is set in stone, the idea has definitely been discussed with Wigfield saying they've set up part of the story to weave Remini in if the opportunity arose. The move to bring her back into the fold would be a relatively easy bar to clear it seems. And it isn't like anything in Saved by the Bell is all that serious anyway, so having Remini reappear as Stacey Carosi should just be something that happens on the series. Check out what Wigfield had to say about the prospect of Leah Remini returning:
"From when I first pitched the show, it was always on my mind… And I've seen in press that Leah Remini has said that she wants to do the show, which would be a dream of mine. So I would love to have her… do an arc where, obviously, she owns Malibu Sands now, she took it over as Mr. Carosi's daughter."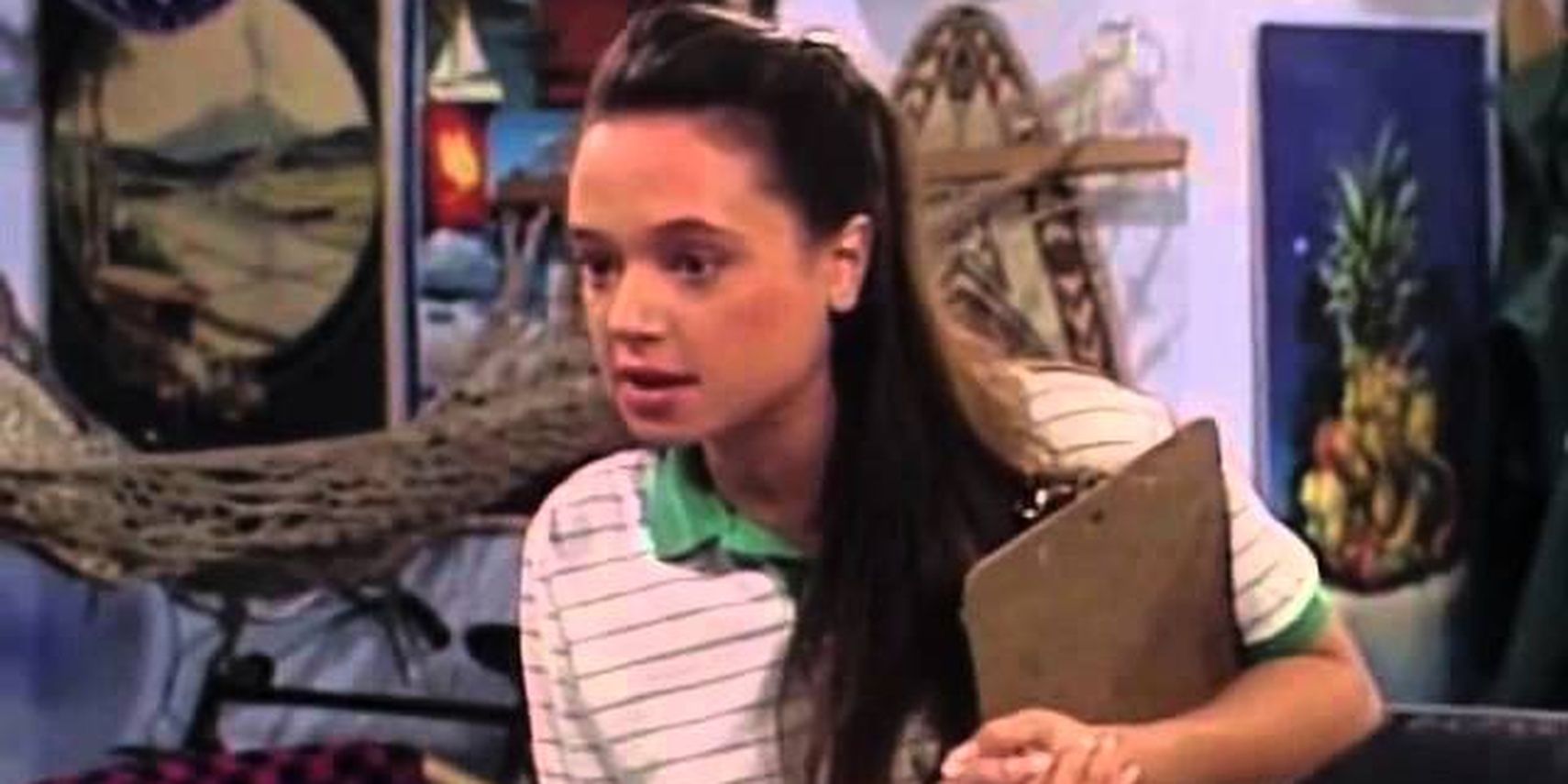 While this isn't the affirmation that Leah Remini is coming back for the Saved by the Bell reboot, it feels like basically everything is already in place. For starters, from a story perspective, we know that Stacey's father Mr. Carosi (played by Ernie Sabella) owned the Malibu Sands so handing it off to Stacey would have likely just happened anyway. And in terms of a fit on the show originally, Leah Remini worked because her Stacey character was sardonic in a way that stood in pretty clear juxtaposition to the rest of the cast. She's wholly unimpressed with Mark-Paul Gosselaar's Zack Morris until he finally wins her over. Remini was a welcome and fresh new face to the cast who wasn't overly silly like the rest of them. 
If there is a feeling from both the creatives and Leah Remini herself that it would be a good mix for her to come aboard the Saved by the Bell reboot then something could happen as early as next season. Currently, the show just recently dropped its entire second season on Peacock, NBC's streamer. Original cast members have returned to reprise roles including Mario Lopez as A.C. Slater, Elizabeth Berkley Lauren as Jessie Spano while the aforementioned Gosselaar and Tiffani Theisen has returned as Zack and Kelly Morris. Unfortunately, series star Dustin Diamond passed away earlier this year.
Meanwhile, Leah Remini used her early role on Saved by the Bell to help catapult a career first with smaller soles on sitcoms and procedurals before landing the lead as Terry Reynolds on Fired Up and then most famously as Carrie Heffernan on King of Queens with Kevin James. Most recently, Leah Remini has made a name for calling out the Church of Scientology. First, she released a book, Troublemaker: Surviving Hollywood and Scientology, and then has also turned aspects of that into the award-winning documentary series Scientology and the Aftermath on A&E.