Kevin Costner's Epic Western Just Added A Stranger Things Star And Many More
Kevin Costner has added a Stranger Things star and a number of other notables to the cast of his epic Western
Kevin Costner is bringing us another Western and he's bringing a major Stranger Things star, along with some other notable actors, along for the ride. Costner is taking on directing duties for the upcoming film Horizon and it was recently reported that Jamie Campbell Bower, Sienna Miller, and Sam Worthington will be on the cast list. Costner is really pulling out all of the stops for Horizon, as he's also writing it, starring in it, producing it, and self-financing. Jon Baird co-writes the film with Costner and Warner Bros/New Line Cinema is distributing. Clearly, Costner has big plans for the film.
Horizon is supposed to be the beginning of a trilogy, with the first movie chronicling a 15-year period of Western expansion and settlement around the Civil War era. The movie will follow various characters on their journey, as they face natural elements and the interactions they have with the Indigenous peoples living on the land. Apparently, Kevin Costner originally planned for Horizon to be a TV series and a four-part movie before it was changed to a movie trilogy. It's not immediately clear who Jamie Campbell Bower will be playing.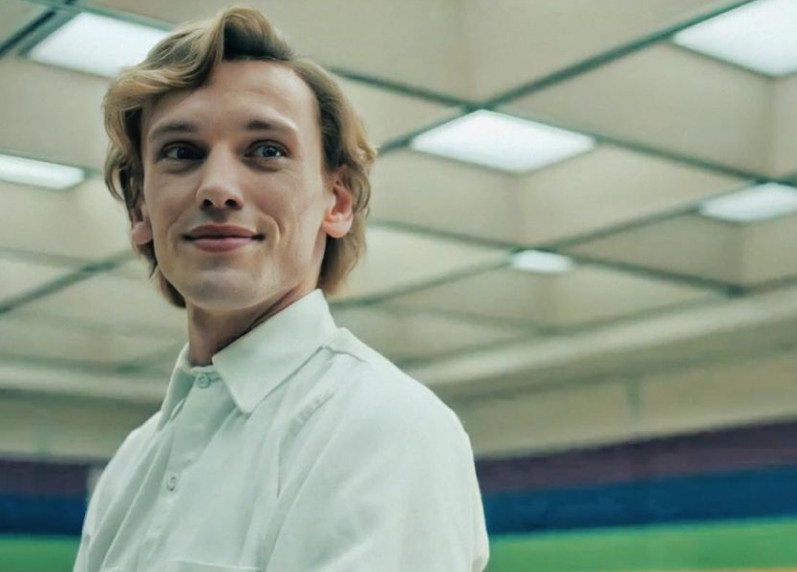 It's been quite a long time since we've seen Kevin Costner step behind the camera, but if there's one thing the man knows, it's Westerns. His last directorial effort was way back in 2003 with Open Ranger, which followed a former gunslinger. In 1997 he directed the post-apocalyptic adventure The Postman. Of course, his most notable effort was his directorial debut Dances with Wolves, which cleaned up at the 1991 Academy Awards, winning seven Oscars including Best Picture and Best Director for Costner. Dances with Wolves took place around the same era as Horizon, so maybe Costner will be able to recapture some of that magic.
It certainly helps that Kevin Costner is putting together a great cast for Horizon. Jamie Campbell Bower is fresh off playing the fearsome villain Vecna in the smash-hit fourth season of Stranger Things. Sienna Miller has had a great year too, starring in another Netflix hit Anatomy of a Scandal, and appearing in the upcoming climate change drama from Apple TV+ Extrapolations. And with Horizon on his docket, Sam Worthington is set to have a great couple of years, as he'll be starring in another major release as he reprises his role in the Avatar sequel, Avatar: The Way of Water. With Horizon being such a big, time-spanning trilogy, there are sure to be some more major casting announcements as the release date gets closer.
While we wait for Kevin Costner's next big Western, fans can look forward to him returning to his ultra-popular Western TV series Yellowstone before the end of 2022. The series is entering its fifth season, with a premiere date set for November 13. The fifth season of Yellowstone will consist of 14 episodes, which will be split up into two parts. It remains to be seen if Costner's production schedule with Horizon will affect future seasons of Yellowstone. Horizon is set to begin filming in Utah on August 29. A release date for the film has not been announced.