Not every Jason Statham action thriller rakes in the dough. As evidence, we present 2015's Wild Card which enjoyed a limited stretch in theaters alongside a video-on-demand release. In spite of an impressive cast, Wild Card proved to be a critical and commercial failure, but on streaming it's making some huge gains. The flick is currently #3 on Netflix's top 10 movies, which is particularly impressive considering the competition. In front of it at #2 is the streamer's new action comedy The Man from Toronto, and just behind it at #4 is Christopher Nolan's The Dark Knight Rises.
The difference between Nick Wild (Jason Statham) and other gambling addicts is that most gambling addicts can't fund their habit as a bodyguard (or "chaperone" as Wild prefers to call it). For the right price, Wild will do everything to protecting you while you throw your money away at the tables to letting you slap him around to impress your date. But the fact that he likes making money doesn't mean he doesn't have a sense of honor, and some Las Vegas mobsters learn that the hard way after they rape Nick's friend Holly (Dominik Garcia).
Of course, crossing the mob rarely has great consequences and Jason Statham's character learns that firsthand after beating the hell out of Danny DeMarco (Milo Ventimiglia) and his thugs. Even though Holly is merciful enough to not castrate DeMarco for assaulting her — something few would blame her for — and instead swipes $50,000 from him, the mobster is less than grateful for the justice meted out to him. Once Nick finds himself flush with cash and lost in the subject of his addiction, it makes him perfectly vulnerable for DeMarco, who brings him to a fateful confrontation with Vegas' top mob boss, Baby (Stanley Tucci).
In spite of a relatively meager production budget of $30 million, Wild Card still failed to break even — making $6.7 million. Before its revival on Netflix, all other signs pointed toward Wild Card being everyone's least favorite Jason Statham movie. On Rotten Tomatoes, enough reviewers have trashed it to earn it a 31% critics score. While often with action flicks like this the audience score goes at least a little bit higher, in this case it's actually lower than that of the critics', at 29%.
Wild Card is a remake of the 1987 Burt Reynolds feature Heat (not to be confused with the 1995 film starring Robert De Niro and Al Pacino), which in turn was adapted from the 1985 novel by William Goldman. Statham was reportedly developing the remake on his own for some years and supposedly had Brian De Palma (The Untouchables) attached to direct at one point. Instead, it wound up being Simon West (Con Air) who sat in the director's chair for the flick. Statham first talked up the project to West when they collaborated on 2011's The Mechanic and continued the push the following year when they both made The Expendables 2.
It should surprise no one that the reviewers weren't on Jason Statham's side with Wild Card. He's clearly not the kind of guy who makes movies so he can backstroke through piles of Oscars. His most critically acclaimed films — like Spy and Furious 7 (both of which, ironically, came out the same year as Wild Card) — tend to be those where he's one part of an ensemble.
He plays transporters, he plays bodyguards, and pretty soon he'll play… a beekeeper? That's right — back in August news broke that Jason Statham would star in The Bee Keeper. The upcoming action thriller will be directed by Suicide Squad's David Ayer and will be steeped in "the mythology of beekeeping." Statham's character will reportedly be on a mission of vengeance, and we will learn he was once a member of a clandestine organization calling itself The Beekeepers.
If, while you're waiting for the buzz (pun shamelessly intended without apology) for The Bee Keeper you're curious about Wild Card, it's streaming now on Netflix. The film is directed by Simon West and stars Jason Statham, Michael Angarano, Milo Ventimiglia, Dominik Garcia, Anne Heche, Sofia Vergara, Max Casella, Jason Alexander, Hope Davis, and Stanley Tucci.
Article continues below headlines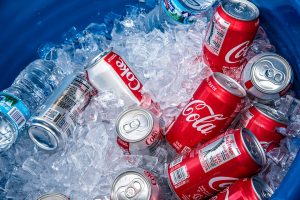 ---