Doctor Strange 2 (or Doctor Strange in the Multiverse of Madness, if you're nasty) has finally premiered in the United States, after months of anticipation and speculation. From the announcement of the title of the film, it was clear that the latest Sam Raimi joint was a continuation of the parallel universe concepts that the Marvel Cinematic Universe is going all-in on. Since Disney+'s Loki series introduced us to Alligator Loki and Spider-Man: No Way Home gave us the long dreamed-for Spider-Trifecta, we have been prepared for Doctor Strange 2 to have a lot of cool cameos and new versions of classic characters. Our trusted and proven sources gave us the inside scoop on a number of them, and now it is time for them to be confirmed. 
As always, we will preface this with:
SPOILER WARNING. THERE ARE SPOILERS FOR DOCTOR STRANGE 2 BEYOND THIS POINT. BE FOREWARNED. 
There have been rumors swirling about a great number of potential appearances from characters and actors all across the wide spectrum of comic book universes and fan-castings. We can confirm the following appearances in Doctor Strange 2.
Firstly and least surprisingly, Patrick Stewart does indeed appear in the film as one Professor Charles Xavier.
Fans went ballistic when we saw a certain very well-shaped skull from behind and heard the dulcet tones of an Enterprise captain, but you can never be totally sure you are seeing what you think you are seeing when it comes to a trailer. Happily, the world's most powerful telepathic mind does show up in Doctor Strange 2 as a member of the Illuminati, the questionably named secret group of superbeings dedicated to protecting the Multiverse. It is uncertain what this will mean for the long-awaited inclusion of mutants in the MCU, but we have now seen at least one.
The second Doctor Strange 2 appearance we can confirm is that Hayley Atwell is in the movie as Captain Peggy Carter and a fellow member of the Illuminati.
This version of the character first appeared in the animated Disney+ show Marvel's What If…? as a parallel reality version of the World War II-era ally of Steve Rogers. However, in her own universe, Carter was the one who received the Super-Soldier Serum, leaving Rogers a good-hearted shrimp of a man. Although Atwell has reprised the prime universe version of Peggy Carter in a number of films, including Captain America: The Winter Soldier and Ant-Man, this is Captain Carter's first live-action appearance. We had already had a glimpse of her distinctive, British-themed vibranium shield in a trailer for Doctor Strange 2, but again, fully seeing is fully believing. 
And lastly, we can finally confirm at long last that a Sam Raimi movie does indeed have a cameo from Bruce Campbell!
Article continues below headlines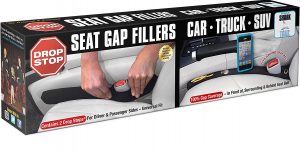 ---
While this may be shocking to anyone unfamiliar with Raimi's filmography, Doctor Strange 2 contains an appearance by the Evil Dead star and high school classmate of the director, in which he plays an obnoxious street vendor who gets a comeuppance courtesy of Stephen Strange. Perhaps on some greater level, Campbell is getting his just desserts for acting like a jerk to Peter Parker all the way back in the 2000s. 

That's all our confirmations for Doctor Strange 2! But if you really, really want something else confirmed, we can point out one more surprising appearance here. If you dare.