Bringing in a loaded slate of content for February, Netflix booked a winner when they landed The Book of Eli, which began streaming on February 1. Starring Denzel Washington, the film made its debut over 10 years ago in 2010. Despite being released to a low number of theaters, just over 3,000 across America, and at the same time as James Cameron's Avatar, The Book of Eli brought in $35.5 million dollars during its opening weekend. To date, between the United States and Canada, the film has earned over $94.5 million. 
The Book of Eli takes place in a post-apocalyptic world and has neo-western overtones. It follows Denzel Washington's Eli, a lone wolf who is trying his best to survive in these post-end times. He begins to hear a voice inside of his head that instructs him to go on a perilous journey across the country in order to transport a book from his collection to a safe house on the West Coast. Eli heads out on the most dangerous trek he'll ever face. As the film takes viewers along with Eli and his quest, more is revealed about the war-torn world as well as the intriguing book itself.  
Starring alongside Denzel Washington to bring the post-apocalyptic madness to life are Mila Kunis, Gary Oldman, Jennifer Beals, Ray Stevenson, Frances de la Tour, and Michael Gambon. Written by Gary Whitta, the film was directed by the Hughes Brothers. Along with The Book of Eli, the twin brothers have also helmed the films Menace II Society, Dead Presidents, and From Hell. With the acting and incredible creative direction, the film is also a cinematic masterpiece. Combining the desert wasteland with a bland and, at times, eye-popping color scheme, the feature is sure to be a feast for your eyes.
Beyond the world of Eli, Denzel Washington has long had a well respected and revered career in Hollywood, not only as an actor but also as a director and producer. The versatile performer started his career not on the screen, but on the stages of Broadway. In 1979, Washington nabbed a role in an off-Broadway production of William Shakespeare's wartime tragedy, Coriolanus. His first on-screen feature was on the medical drama series, St. Elsewhere, where he portrayed Dr. Philip Chandler. After appearing in several films throughout the 1980s, Washington soon earned his first Academy Award in 1989 for his work in the film, Glory.
Denzel Washington's career only took off further from here. In the 1990s, he soon began to take on larger and more in depth characters including the starring role in Spike Lee's film, Malcolm X. Shakespeare called to him once again, and in 1993 he appeared in Kenneth Branagh's critically acclaimed adaptation of the Bard's, Much Ado About Nothing. His drama and action career would continue through the 1990s with the actor appearing in several more films during this time including Philadelphia and The Hurricane. 
When the new millenium hit, Denzel Washington only continued to soar. The actor quickly snagged another Academy Award, this time for Best Actor, for his role in the police-based thriller, Training Day. Prior to his big win with Training Day, the actor took on the role of coach Herman Boonein in football film, Remember the Titans during which he delivered a heart-warming performance. Quickly adding more films to his repertoire, Washington has also held roles in American Gangster, The Great Debaters, and Flight.
During 2010 while in between film projects, Washington was busy back on stage where he snagged a Tony Award for his part in the revival of August Wilson's, Fences. The story of Fences was so loved by Washington that he chose to direct, produce, and star in 2016's film adaptation of the classic play. Over the years, he has also appeared on the Broadway stage in A Raisin in the Sun and The Iceman Cometh.
Production-wise, the triple threat brought another of August Wilson's beloved plays to life when he produced the 2020 on-screen adaptation of the playwright's, Ma Rainey's Black Bottom which starred Viola Davis, Coleman Domingo, Taylour Paige, and the late Chadwick Boseman.
 The Book of Eli truly has everything. Denzel Washington? Check. An alluring storyline filled with well-thought characters? Check. Non-stop actions with twists and turns everywhere? Check. Possibly most impressive, the film's cinematography will absolutely blow you away. Be sure to catch The Book of Eli, which is now streaming on Netflix. 
Article continues below headlines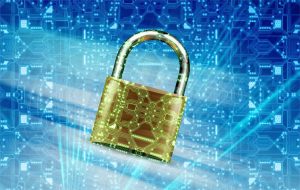 ---