HBO Max has given the green light to a Degrassi reboot series. The streamer has also secured the U.S rights for all 14 seasons of Degrassi: The Next Generation, which will be available this spring. Lara Azzopardi (The Bold Type) and Julia Cohen (Riverdale) will serve as showrunners and executive produce the new series, which is set to begin filming in Toronto later this year. Franchise owner WildBrain is also producing.
Consisting of 10 hour-long episodes, the Degrassi reboot is set to premiere exclusively on HBO Max in 2023. A reprise of the original series, the teen drama, tells a character-driven story about the high school experience and the thrilling, often painful journey of self-discovery. Set in Toronto, the reboot follows a group of teenagers and school faculty living in the shadow of events that bind them together and tear them apart. The show travels deep into the hearts and homes of diverse, complicated characters, as they struggle to find their new normal, reaching for hope, redemption, and love.
Speaking about the Degrassi reboot, Warner Bros, Head of Kids and Family Programming, Amy Friedman said series after series, the Degrassi franchise continues to make an indelible impact on young viewers looking for trustworthy and authentic storytelling. And WildBrain continues to artfully capture high school life in a compelling format that can now be experienced seamlessly on HBO Max (via Deadline).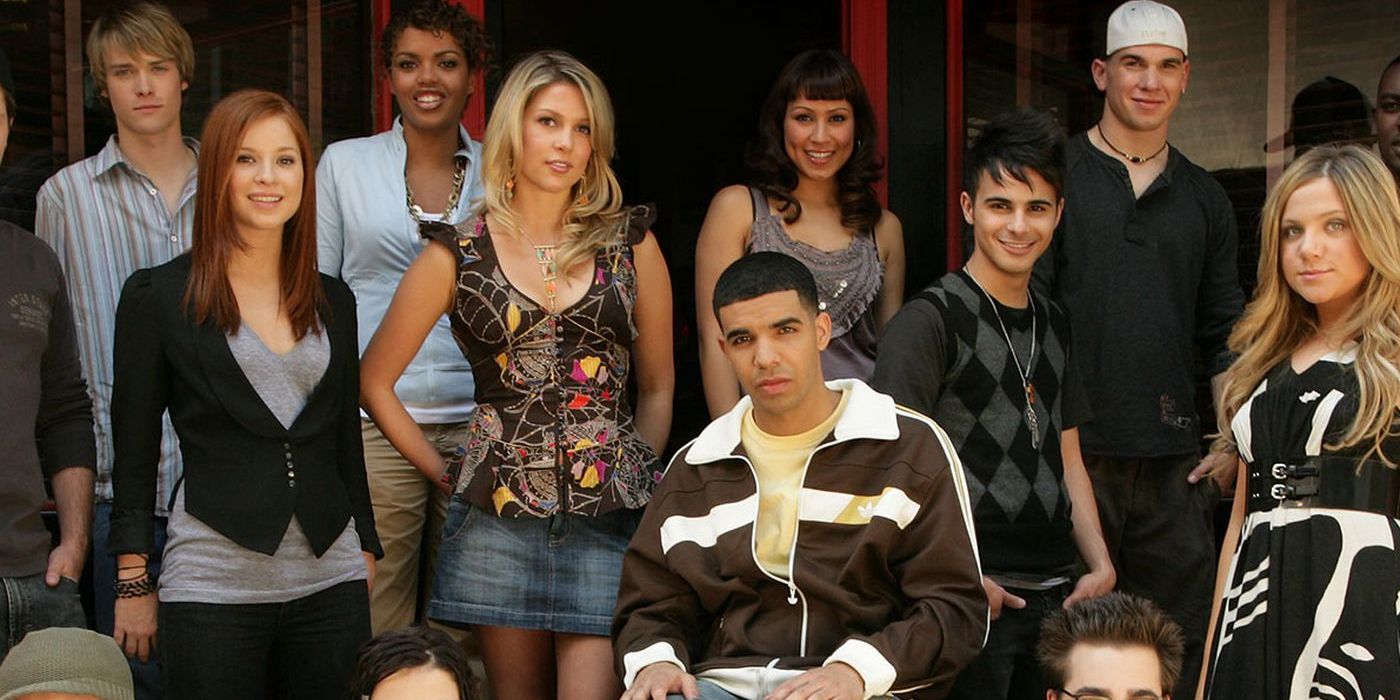 Created by Kit Hood and Linda Schuyler in 1979, Degrassi began as a series of short films about kids living on or near the eponymous Degrassi Street in Toronto, Canada. It premiered on Canada's CBC in 1980 as The Kids of Degrassi Street. The show later focused on a group of ethnically and economically diverse teenagers attending schools of the same name as they faced various issues prevalent in teenage life.
The franchise spans six main series. This includes The Kids of Degrassi Street (1979-1986), Degrassi Junior High (1987-1989), Degrassi High (1989-1991), Degrassi: The Next Generation (2001-2015), and Degrassi: Next Class (2016-2017). The Degrassi reboot will be the seventh season in the show's continuity. The franchise also includes television specials and made-for-TV movies. There are also literary adaptations, soundtracks, and non-fiction documentaries related to the series.
Since its premiere all those years ago, Degrassi has had a significant cultural impact on viewers. The series has received critical acclaim, numerous accolades, and even some controversy for its realistic depictions of teenage life. As such, the franchise is considered one of Canada's greatest television achievements, with hundreds of awards received during its four-decade run. HBO's Degrassi reboot hopes to revive the popularity of the Canadian show.
Adding to the fanfare, several actors from the franchise have achieved wider recognition and stardom since their time on the series. The most notable talents are Canadian actor-turned-rapper Drake, who starred in the first seven seasons of 2001's Degrassi: The Next Generation, and actress Nina Dobrev who appeared in seasons six through nine. HBO hasn't made any casting announcements for its Degrassi reboot at this time.