In the few short months since Yellowjackets electrifying premiere, the multi-genre gorefest has quickly risen in popularity. So much so that many believe the show is in contention to become a cult classic. The masterful storytelling provokes plenty of familiarity to beloved classic TV concepts, but in an innovative and appealing contemporary manner. With last night's airing of the 10th and final episode of season one on Showtime, the perfectly-scored Rotten Tomatoes series is continuing its momentum on streaming services as well, as more and more fans are drawn in to see Christina Ricci and the ensemble cast in Yellowjackets on Hulu.
Yellowjacket's Showtime premiere last November was met with an outpouring of positive reviews. On the review aggregator website Rotten Tomatoes, 100% of 47 reviews are positive, with an average rating of 8.1/10. The website's critical consensus reads, "A genre mash-up that blends smoothly, Yellowjackets presents an absorbing mystery with plenty of sting." The series premiere also landed Showtime their second-biggest series debut on streaming. When Showtime announced their fast acceptance to renew the series for a second season and bring back Christina Ricci and crew, the series had already been watched by over 4 million viewers. 
Yellowjackets is the culmination of a plethora of classic films and TV. The streaming series is Lost meets Scream, or even Big Little Lies meets The Island With Bear Grylls. It's the perfect blend of teen tropes, horror, and psychological drama, all mixed together with a side of humor. Set partially in 1996, members of a female soccer team are left to their own devices when on their way to a national championship game, their plane crashes in the middle of a remote Canadian forest. The series profiles the violent aftermath of the crash and their struggle to survive in the wilderness, while also flashing forward to 2021 to profile their lives today.
Relying largely on the ensemble cast who have been praised for their performances, the leading cast portraying the soccer stars as adults are Melanie Lynskey (Shauna), Christina Ricci (Misty), Juliette Lewis (Natalie), and Tawny Cypress (Taissa). Portraying those characters back in 1996 are (respectively) Sophie Nélisse, Sammi Hanratty, Sophie Thatcher, and Jasmin Savoy Brown also with Ella Purnell who plays Jackie.
Yellowjackets already boasted an impressive cast and crew with one of the queens of horror herself, Christina Ricci. The creation of the series stemmed from a completely separate announced project back in August 2017. After Warner Bros. Pictures announced an all-female adaptation of the novel Lord of the Flies–the infamous story of young boys stranded on an island trying to survive–show creator Ashley Lyle was taken aback at the number of skeptics who simply did not believe females would have taken to the same barbaric tendencies as men. This would be the basis for Lyle and her husband, Bart Nickerson, to conceive the idea for Yellowjackets. "I just wanted to tell what felt like a very real story about teenage girls," Lyle told the New York Times.
Eventually being bought out by The Mark Gordon Company, the project was pitched and sold to Showtime. And while much of the series popularity comes from its casting, the pilot was actually not written with any actresses in mind. When casting Misty, Christina Ricci says she knew the directors had a few people in mind, and that she was one of them. Ricci also discussed how even though her character was to only have a small role in the pilot, she was intrigued by what the showrunners had in store for Misty, and looked forward to the opportunity to play someone like her.
While the role of Misty being played by Christina Ricci doesn't necessarily come as a surprise given the 41-year-old actress's tendency to play dark, edgy characters, it unquestionably cements the celebrity's ability to reimagine such roles decades after first becoming famous for them. Ricci first rose to stardom with her breakthrough role as Wednesday Addams in the surprising 1991 hit remake, The Addams Family. Although only ten years old when the film gained vast success, she was praised for her astonishing acting skills. From there on out, Ricci became one of Hollywood's most sought-after young actresses, landing her roles in other classic family films like Now and Then and Casper. Furthermore, the teen actress went on to cement her adult career with roles in both Sleepy Hollow and Monster, both of which she received plenty of critics' approval.
About a decade into the turn of the century, Christina Ricci took a step back from film and began focusing her career around TV. Her first main character television role came in 2011 with the celebrity part in Pan Am, a period drama named for the iconic Pan American World Airways that followed the airline's operations in the 1960s. In 2015, Ricci took a play out of her old character roles when she played the lead in Lifetime's series, Lizzie Borden Took an Ax. The slasher depicted Ricci as the titular character, who brutally murders her parents.
As a new year ramps up more momentum surrounding the short yet vivacious actress, Christina Ricci isn't showing any signs of slowing down. Even as the first season has ended, and fans look forward to a new season already being planned for Yellowjackets, it's likely we will once again see Ricci take on Misty. Similarly, the actress is set to star in a cyberpunk film, The Dresden Sun.
Article continues below headlines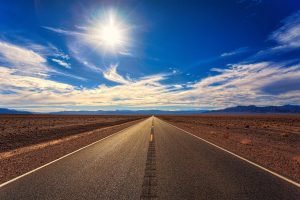 ---