If you want to watch one of Christina Ricci's best films of the 1990s on Netflix, better hurry. Addams Family Values is leaving Netflix USA on January 31. You will be only doing yourself a disservice to miss one of the weirdest, darkest family comedies to ever be filmed. Although there has not been a shortage of Addams Family-related projects in quite some time, Addams Family Values stands out in the franchise as a critical favorite. Maybe it has to do with its incredibly morbid humor. Maybe it is the stellar performance from a murderer's row of stars. Maybe it is that it prominently features a baby with a mustache. You should see for yourself. 
Addams Family Values, starring Christina Ricci, was released in 1993 as a sequel to the megahit The Addams Family from 1991. Both films were directed by Barry Sonnenfeld, whose extremely interesting career started shooting adult films. He transitioned into cinematography for some of the best films of the 1980s, like the Coen Brothers' cult comedy Raising Arizona and Rob Reiner's seminal romantic comedy When Harry Met Sally…
Sonnenfeld debuted as a director to the smash hit of The Addams Family and would go on to enormous highs like Men in Black and notorious lows like Wild Wild West. The latter is on Netflix now, if you want to punish yourself. His work on The Addams Family helped turn a nine-year-old Christina Ricci into a star.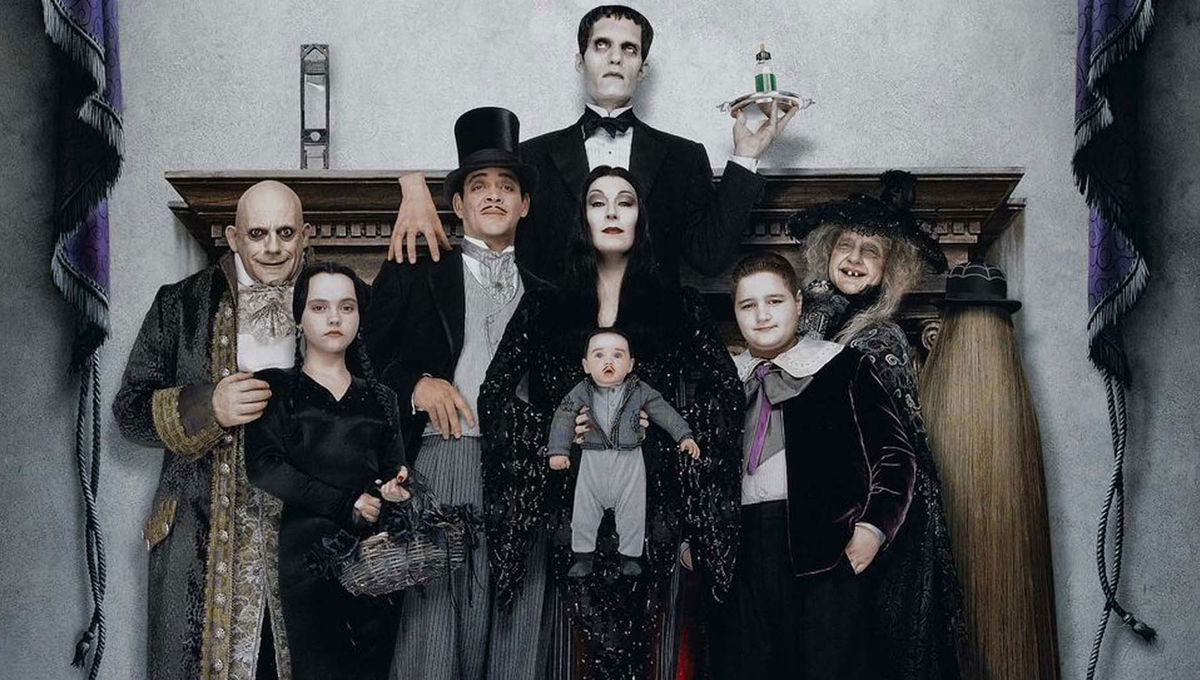 Like its predecessor, Addams Family Values was based on the Addams Family characters created by cartoonist Charles Addams. He drew over 150 cartoons featuring the family (often including Christina Ricci's character Wednesday Addams) for The New Yorker over the course of nearly five decades. A television series in the 1960s brought the Addamses to greater public attention for two seasons, but it was Sonnenfeld's movies that truly made them American icons.
His films cast amazing actors like Raul Julia, Anjelica Huston, Christopher Lloyd, Christina Ricci, and whoever was underneath Cousin It's hair. The combination of family-friendly Gothic humor, bizarre violence, and the juxtaposition of the family's weirdness against the "normal" world charmed audiences. The first movie grossed nearly $200 million. 
The sequel was not quite as popular as the first, but it took an even darker turn. While The Addams Family was mostly concerned with discovering whether or not Christopher Lloyd's Uncle Fester was the real deal or an imposter, Addams Family Values bumped things up a notch. Joan Cusack played a serial killer looking to marry into the family, then murder Uncle Fester.
The entire family almost gets killed by mass electric chair murder (it makes sense in context). Christina Ricci's Wednesday Addams burns a summer camp to the ground, and the film ends with the implication that she may have frightened her love interest to death. And again, there is a baby who has a mustache. It's dark, funny stuff. 
It is not surprising that Addams Family Values did not make quite the box office smash as its predecessor, but it has become a cult favorite. It also helped to make Christina Ricci one of the most popular child actors of the 1990s. She would follow it up with starring roles in Casper (a more light-hearted film involving child death) and the coming of age film Now and Then.
Over time, she transitioned into mature roles in indie films like Buffalo '66 and The Ice Storm. Christina Ricci has also had a welcome resurgence in the last year. She had a role in Lana Wachowski's reboot The Matrix Resurrections, and is one of the stars of the breakout Showtime series Yellowjackets. 
Article continues below headlines
With public schools either completely shut down or being held via Zoom classrooms, those who have chosen to instead homeschool their children are beginning to see better results than maybe even they expected. Does this mean kids learn more with homeschool than they do in public schools? Here's what we know.
The post Public School vs Homeschool: Which Teaches Kids More? appeared first on Go2Tutors.
Continue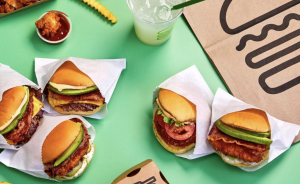 ---
Yellowjackets currently has a rare perfect score on Rotten Tomatoes. It has also already been greenlit for a second season, which is great news for audiences hungry for stories of teen drama and wilderness cannibalism. The Addams Family are not going to be going anywhere anytime soon. Netflix is producing a spinoff about Christina Ricci's Wednesday character as an adult (though Ricci is not reprising the role), and several animated films have been produced in the last couple of years. But you are going to have to move fast to make sure you see Addams Family Values before it drops off Netflix streaming. That's undoubtedly the best way to see the creepy, kooky family at their finest.