While The Batman may be the latest high-profile addition on HBO Max, the platform includes a lot of other films released by Warner Bros. This includes HBO original movies, titles from MGM Studios, New Line Cinema, 20th Century Studios, and slightly obscure distributors like Studio Ghibli. The subscription service is also home to older offerings like T2: Judgment Day and Chungking Express, which have been added to the May lineup. But it's an old Christian Bale favorite that's become a hit with subscribers in the last week.
American Psycho is currently in the top 10 on the popular site's streaming chart. Billed as a horror film, it stars Christian Bale, Willem Dafoe, Jared Leto, Josh Lucas, Chloë Sevigny, Samantha Mathis, Cara Seymour, Justin Theroux, and Reese Witherspoon. Based on Bret Easton Ellis' 1991 novel of the same name, the story follows a New York City investment banker named Patrick Bateman who leads a double life as a serial killer.
Directed by Mary Harron from a script she co-wrote the script with Guinevere Turner, American Psycho manages to expertly blend horror with black comedy. The result is a perfect satirical depiction of the yuppie culture and consumerism that was popular in the 1980s. Due to its content, Ellis thought that his book was too controversial to be turned into a movie. But producers were determined to bring the story to the big screen and Edward R. Pressman bought the film rights in 1992. Pre-production was a little chaotic, as Harron chose Christian Bale to play Bateman when Lions Gate Films wanted Leonardo DiCaprio.
The studio was so adamant in their choice, that it fired and replaced her with Scarface filmmaker Oliver Stone. But things didn't go as planned and Stone and DiCaprio exited the project due to creative differences. Finding themselves in a bit of a bind, the studio was forced to rehire Harron and allowed her to cast Christian Bale as Patrick Bateman. Principal photography took place in Toronto and New York City in early 1999 on a budget of $7 million.
The Christian Bale starrer debuted at the Sundance Film Festival in January 2000 and was released theatrically three months later. The film initially polarized audiences and critics for its graphic, violent nature. But it was well-received for its writing and performance by its lead star. Decades later, American Psycho still holds an approval rating of 69% on review aggregator Rotten Tomatoes. According to the site's critical consensus, the extremely dark comedy finds its blend of horror and humor, even it does fall slightly short of capturing the deadly satire of Bret Easton Ellis's novel.
Due to a fittingly creepy performance by Christian Bale, American Psycho was a financial success, grossing over $34 million at the global box office. Over the years, the film developed a cult following and a strong presence in contemporary pop culture for its commentary on elitism, comical but dark storytelling, and Bale's hypnotically manic portrayal of the lead character. A direct-to-video sequel known as American Psycho 2 was released in 2002. But it has almost no relation to the original.
The film's sudden rise in popularity was examined by The Gene Siskel Film Center to determine why audiences have started to gravitate toward stories with high levels of maniacal violence. American Psycho was shown on April 20th as part of a series called Science on Screen which broke down the film's psychological nuances. In a presentation following the movie, behavioral scientist Coltan Scrivner delivered a presentation on why people find watching evil men (like Christian Bale's character) on screen.
Scrivner likened viewers' curiosity to a specific instance in nature when zebras assess potential risks by watching lions. He said by watching mediums of horror, people gain the information necessary to spot potential dangers in their real-world surroundings. By observing a murder through movies like Christian Bale's American Psycho, audiences can observe how one might think or act. Additionally, the morbid curiosity present in some movie fans taps into a more subconscious need for self-preservation. And no other threat is as identifiable as the cinematic psychopath, he explained via the Loyola Phoenix.
As part of the study, the actions of Christian Bale's Patrick Bateman were compared to other movie bad guys like Hannibal Lecter in The Silence of the Lambs, Anton Chigurh in No Country for Old Men, and the Joker in The Dark Knight. Scrivener said these characters exhibit similar traits seen in real-life people with psychosis. This includes high levels of narcissism, means-to-an-end thinking, and an extreme lack of empathy. So if want to take a trip into the dark inner workings of a madman, American Psycho is available now on HBO Max.
Article continues below headlines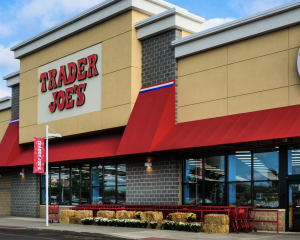 ---