Not satisfied with one turn out as iconic Nintendo character Luigi, Charlie Day has expressed that he would be keen to star in his very own Luigi's Mansion movie. The It's Always Sunny in Philadelphia star revealed in an interview with Comicbook.com. 
Charlie Day is synonymous with his role of Charlie in the smash-hit comedy It's Always Sunny in Philadelphia. His endeavors as the loveable, but the downright daft patron of Paddy's Pub have elevated him into the Hollywood conscious with roles in the Pacific Rim franchise and Horrible Bosses. Now, of course, he has snagged a high-profile role in the upcoming animated Super Mario movie. Day will be starring alongside Chris Pratt's Mario in the role of Luigi, Mario's green-clad brother. 
Comicbook.com reported that Day would be keen to reprise this role when they posed the question of 'Would you do a Luigi Mansion movie?' The actor said, "Yeah, my son was just playing Luigi's Mansion the other day on his Switch. Look, I'm thrilled to get the opportunity, I grew up playing Super Mario Brothers as did everyone I know so, we'll see! It's like anything else in life, I'll go if I'm invited!' 
The upcoming Super Mario movie sees Charlie Day in a highly esteemed company. Joining him and Chris Pratt (Mario) in the cast are none other than Jack Black as Bowser, Anya Taylor-Joy as Princess Peach, Keegan-Michael Key as Toad, and Seth Rogen as Donkey Kong. That is quite the cast list, coupled with the iconic staple of Mario characters. Charlie Day and Illumination Animation will be hoping this is a potent recipe for success. Illumination has had countless successes with the likes of Sing and Despicable Me. Super Mario looks set to join them if the ingredients involved are put to good use.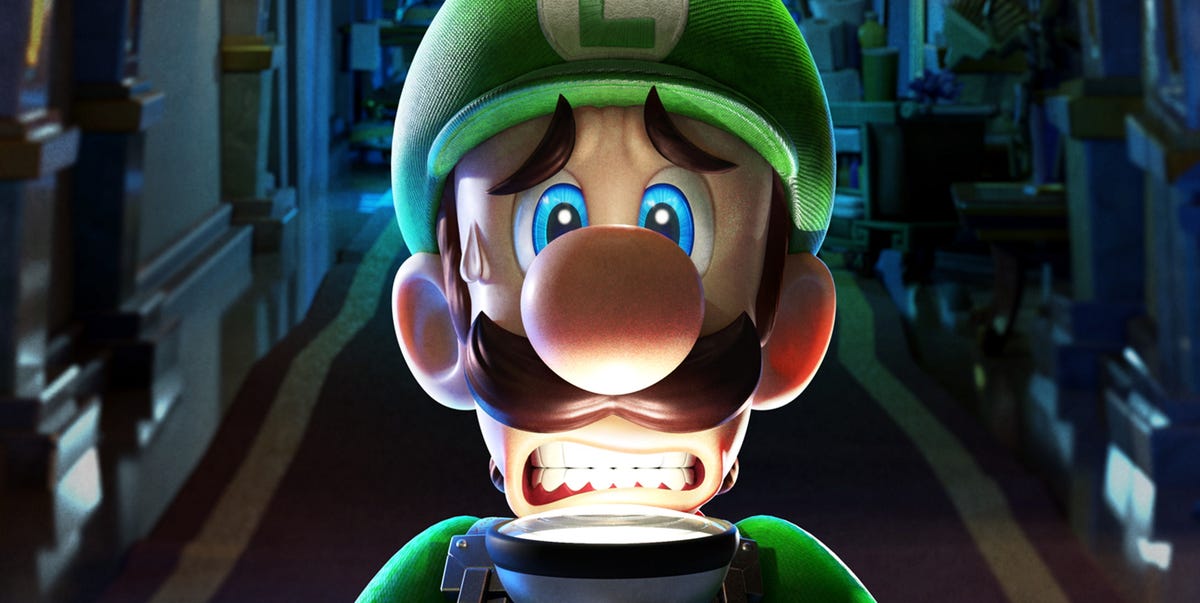 If the Super Mario film does prove to be a success then there is no reason why Illumination might not see fit to focus on a spin-off centered on Luigi. After all, Despicable Me led audiences down the path of Minions. If this were to be the case, then obviously Luigi's Mansion seems as good a source material as any. The game sees Luigi enter a haunted mansion confronted with ghosts, which he sucks up in a vacuum-like Ghostbuster-style device. Like many Nintendo games, it is a simple yet effective premise and it is easy to see how it will translate to film. A fall or Halloween release would seem a perfect fit for Charlie Day to appear in such a venture, a sandwich between Super Mario and a sequel, all going well in the box-office of course. 
It seems with any cinematic content based on existing IP with a wide array of characters and stories to fall back on, it is inevitable that actors involved will get posed questions of hypothetical story arcs, or film adaptations. For now, though, it seems as if Luigi's Mansion is just a pipe dream for Charlie Day. His focus in the world of Nintendo lies solely on Super Mario. The film is directed by Aaron Horvath and Michael Jelenic. It is set to hit theatres on December 21 of this year. Not much is known about the story at this time, with Charlie Day eluding to the heightened secrecy around the project. Perhaps in the near future, a trailer will give fans a clue of what is to come, and if the outlook looks promising enough to grant Day a Luigi spin-off of his own.