Full of heart, life lessons, and dance numbers, there is no question about how Magic Mike became a smashing success. The film franchise featured Channing Tatum, Joe Manganiello, and Matt Bomer that impressed at the box office (via The Hollywood Reporter). And although Magic Mike XXL came out half a decade ago, that isn't the end of the story. Magic Mike 3 is in development for one last dance. In a recent interview with Collider, director Steven Soderbergh detailed what audiences can expect with the follow-up film. The third film in the trilogy seems like a wrap-up for the character, with a significant change for Mike when it's all said and done.
Not only will Mike find the love he has pursued in previous films, but Channing Tatum's character will be in a full-blown relationship in Magic Mike's Last Dance. Soderbergh describes the upcoming film as a culmination of Mike's character. He says, "Mike has a full-on relationship that's at the center of this movie, while all this stuff is going on, and we haven't done that before." Mike has looked for love before, but this new update seems like it will be tackling further resonating themes.
The themes are what push the Magic Mike world from a glitzy comedy full of sex appeal to an emotionally mature film. Soderbergh states that Mike's new relationship creates an environment to further explore topics regarding respect and masculinity.  This is a sensitive outlook that only makes sense for the franchise. The beginnings of Magic Mike were not an immediate cash grab, but a story based in reality. This was the brainchild of Channing Tatum, inspired by his own experiences in the stripping world. Before the actor became a household name, he was making his living by stripping in Tampa, Florida. His real-world experience makes the films grounded and sincere.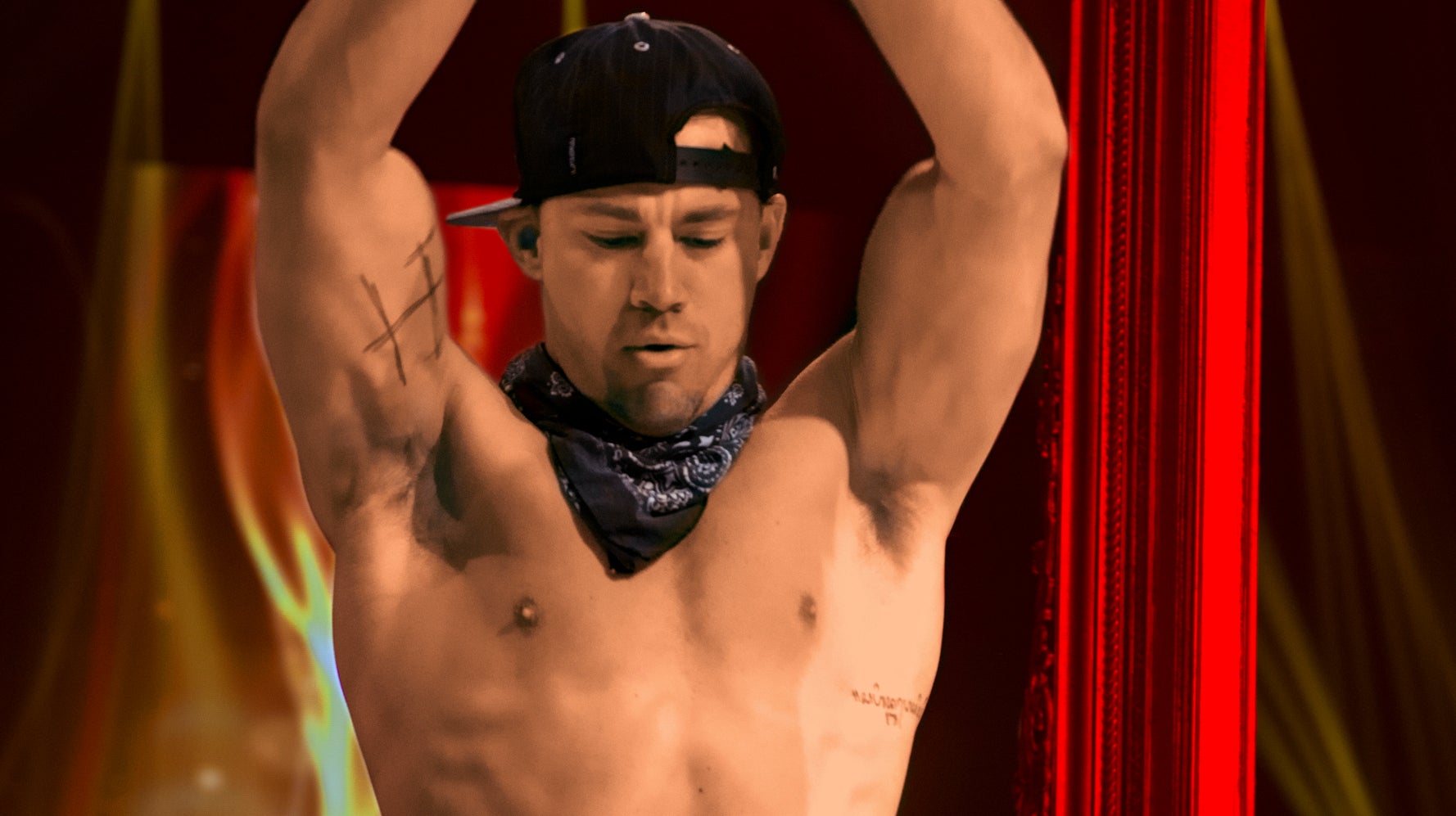 As for who Channing Tatum's leading lady will be, well that is still up for debate. Tatum will be returning for Magic Mike's Last Dance but further information is scant. The biggest casting news for Magic Mike 3 is that of international actor Thandiwe Newton. Most recently fans have seen Newton in HBO's Westworld. Now entering its fourth season, Westworld continues to pose questions as to what does it mean to really be human? Her role as Maeve is the emotional heart of the series as she continues to search for her host daughter.
There is no expected release for Magic Mike's Last Dance as of yet, but Channing Tatum fans won't have to wait too long to see him on the big screen. He has teamed up with Magic Mike writer Reid Carolin once again in an upcoming film (via Indie Wire). This time Tatum takes up many responsibilities including acting, co-directing, and writing in Dog. The film is a buddy comedy featuring Tatum and man's best friend. A former army ranger must go on an adventure with a misbehaving service dog in order to get to a funeral for a soldier. 
Throughout Lulu's aggressive behavior, the two eventually bond and come to terms with their personal traumas. In an even more emotional connection, Pop Sugar reports that the dog was inspired by Channing Tatum's real-life pitbull-Catahoula, who unfortunately passed. Audiences can see the touching film when it premieres on February 18th.