The social media realm can be a difficult place to navigate. Much like an old video game, you need to dodge the trolls hiding behind their keyboards, sidestep the overly critical know-it-alls, and eventually reach a happy place where everyone gets along. If you manage to stumble upon this magical yellow-brick road, you might find some pretty cool discussions. For instance, less than 24 hours ago, users of the microblogging site took a trip down nostalgia lane when someone asked a simple question: "Brad Pitt or Tom Cruise?"
The question has been doing the rounds in entertainment media for decades, as fans choose between the stars based on everything from acting ability, filmography, looks, personality, and whatever else one can think of. The reason for the renewed debate is probably due to the actors being launched back into Hollywood's stratosphere. Tom Cruise, for his starring role in the soon-to-be, released Top Gun: Maverick. And Brad Pitt, for his cameo role in the action-comedy film, The Lost City.
So it's not surprising that these two long-standing industry juggernauts have been pitted against each other for the millionth time. The results have been rather interesting. These are some of the best responses to the Brad Pitt or Tom Cruise question.
Another Brad Pit fan was more forthcoming about their reasons for choosing the actor.
"Brad Pitt all day!" said one user who took a slight swipe and Tom Cruise in the process.
As the clear front runner in the social media conversation, yet another user said explained their reasoning.
But don't worry, Tom Cruise got loads of love from his fans on Twitter too. Not really interested in Brad Pitt, one fan cited Cruise's movie roles as the reason for her choice.
Another person who preferred Tom Cruise shared a bunch of their favorite movies featuring the star. And that list is definitely long. It really reminds you of just how impressive the careers of both Tom Cruise and Brad Pitt are. Choosing their best movies is a real chore. You're bound to forget a few. This user had many come to the top of their mind for Tom Cruise's career.
One user who preferred Tom Cruise still took issue with his current career choices versus the types of movies he made in his younger years.
Article continues below headlines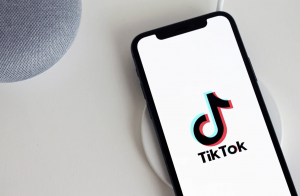 ---
Tom Cruise has been a household name since his breakthrough role in the 1983 hit Risky Business. He has also received several accolades throughout his career, including three Golden Globe Awards and Academy Award nominations. Over the years, his films have grossed over $10.1 billion worldwide, making him one of the highest-earning box office stars of all time. Meanwhile, Brad Pitt with a small role as a cowboy hitchhiker in 1991's Thelma & Louise. Since then, he has starred in movies that have earned over $5 billion. But unlike his counterpart, Pitt has two Oscars to his name.
Although Tom Cruise rules the box office, Brad Pitt has more critical acclaim. Your favorite may depend on which talent metric you feel is most important.