The DC-loving world was hit with quite a huge letdown yesterday, as it had been announced that Batgirl was completely canceled. This was alarming news considering reports indicated that the movie was all but finished. Even worse is that we were finally going to see Michael Keaton return as Batman and Brenden Fraser begin his comeback. The Warner Bros. and Discovery merger has been causing all kinds of trouble, as the mega studio is trying to figure out how to move forward. This has led to fans heading to Twitter to start the campaign to have the film released.
This is our sentiments exactly. The cast for Batgirl is far too talented for the film to not be shown. Although it will no longer have its home at HBO Max, maybe another streaming platform can step in and purchase the rights to the film.
No one can argue that there was a ton of hard work behind Batgirl and even bigger stars that have a lot at stake. Brendan Fraser was going to be a villain! That is enough for the film to be saved and shown somewhere else.
It is quite confusing that Warner Bros. Discovery would waste all this time and money not to show Batgirl to the world. There was a ton of hype behind the film, and that could mean it would be highly successful. Basing the cancelation on some poor screen tests is not the route to go.
This is also a good point. If Batgirl can so easily be canceled, what about the other anticipated DC titles? Blue Beetle? Black Canary? The Flash? Well, we all understand why it would make sense for The Flash to get canceled, but the rest should not be in peril.
We can appreciate this tweet. The "Release the Snyder Cut" campaign was massive, and it appears that the internet is more than ready to take on Batgirl as the next campaign to attack DC and WarnerBros. Discovery.
The above tweet sums this situation up quite nicely. It is more than confusing that DC went through all this trouble for a completed film, only to cancel it months before it was set to be released. Batgirl was going to open the door for Black Canary as well, which could be in trouble now.
Great usage of The Boys here. Everyone should be angry about Batgirl not being released. It is quite confusing that the film is now going to just sit there. We truly hope some heroic streaming service saves the day and allows this film to be released.
Canceling Batgirl spells trouble for Warner Bros. Discovery in a big way. This could make the studio seem as though it does not know how to handle a merger of this magnitude, and that it can easily ruin the rest of the DC plans. The issue was that DC seemed to always try and catch up to Marvel, which is impossible. Batgirl, Blue Beetle, and Black Canary felt like the first time they weren't trying to copy the MCU. We hope that this campaign wields some great results and we can see the film.
Article continues below headlines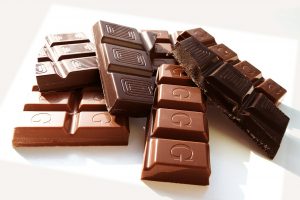 ---