If you're an animal lover, there's an underrated Ashley Judd movie featuring a very cute pup that is making its way up the streaming charts. A Dog's Way Home is #13 on the charts this week and it's a great family-friendly adventure film if that's what you're in the mood for this weekend.
A Dog's Way Home may not be the most well-known movie in the world, but it's a great throwback to those dog-centered family films that 90s kids grew up with like Homeward Bound. The film didn't do gangbusters with critics, only nabbing a 59% on Rotten Tomatoes, but that doesn't mean kids won't enjoy a talking dog adventure.
Besides, audiences are plenty happy with the movie, giving it a 70% overall. Bryce Dallas Howard voices the main pup, named Bella, while Jonah Hauer-King, Ashley Judd, Edward James Olmos, and Alexandra Shipp fill in the human roles. The movie was directed by Charles Martin Smith and was written by W. Bruce Cameron and Cathryn Michon. It was adapted from the book of the same name by Cameron.
A Dog's Way Home tells the story of Bella getting sent 400 miles away from her owners ( Jonah Hauer-King and Ashley Judd) while they find a suitable home for Bella to live in, away from the overzealous animal control officer who threatens to put Bella down after repeated run-ins with the dog. However, Bella misses her owners so much that she heads out on an adventure to get back to them. Along the way, Bella meets a cougar cub that joins her on her adventure home. The movie is definitely cute enough for kids but has some themes and moments that will resonate with adult audiences as well. Especially if you grew up watching movies like this one.
While A Dog's Way Home likely won't be the most mind-blowingly amazing film you watch this year, it's still a heartwarming tale and a great watch for the whole family. The pup is (obviously) very cute and Bryce Dallas Howard, Jonah Hauer-King, Ashley Judd, Edward James Olmos, and Alexandra Shipp all provide great performances. The movie clocks in at just a bit over an hour and a half, so it's a quick watch and perfect for a Sunday afternoon or evening movie session.
Despite the mixed reception from critics, the movie did just fine at the box office. It managed to make around $80 million worldwide against a budget of $18 million. While it's good to have stars like Bryce Dallas Howard and Ashley Judd onboard for your family-friendly movie, it's likely the dog that got people to hit the theaters for this one.
Surprisingly, Ashley Judd actually hasn't been in a movie since A Dog's Way Home. Granted, that movie came out in 2019 and the pandemic made it hard for projects to get made. Fortunately, fans of the actress won't have to wait too much longer to get more projects from her. She'll be co-starring in the upcoming film #FBF which tells the story of Annie, who accidentally grabs her mother's laptop instead of her own on a trip to visit her Dad. She realizes that she may be able to repair their marriage by posing as her mom online. The movie also stars Cree Cicchino as Annie. It's written and directed by Ilyssa Goodman. Ashley Peter co-writes.
After #FBF, Ashley Judd has another project coming out called Anita. This movie is currently in pre-production and stars Judd as the former beauty queen and singer Anita Bryant. Anita Bryant was infamous for her attempts to repeal anti-discrimination based on sexual orientation. This campaigning against gay rights would be one of the sparks that started the gay rights movement and would also tank Bryan's career in the meantime. Neil Patrick Harris also stars and the movie is written and directed by Chad Hodge.
In short, if you're an Ashley Judd fan, you'll finally be getting some more projects from her in the near future. Until then, A Dog's Way Home is worth your time if you want to see her most recent work and watch some cute dog adventures while you're at it. A Dog's Way Home is currently streaming on Netflix.
Article continues below headlines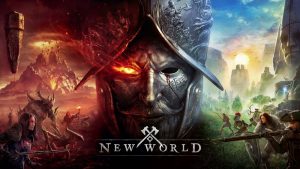 ---