Kraven the Hunter is slowly gaining momentum as principal photography got underway in London a few days ago. Now, a set photo from the Sony film has given fans their frit look at Aaron Taylor-Johnson as the famous Spider-Man supervillain. In an image shared on social media, the actor is seen crossing a street in a large black coat and black pants. Looking rather intent, his feet are bare and his hair is wild. Fans will recognize the disheveled look from the pages of their favorite comic books.
See Aaron Taylor-Johnson on the set of Kraven the Hunter below:
Additional video footage from the set revealed an action scene involving Kraven the Hunter. In the 14 second clip, a black SUV races through a street while the villain, dressed in a white shirt and black pants, is seen clinging to the top of the vehicle. However, the man in this scene is said to be a stunt double and not Aaron Taylor-Johnson. But it's still really cool to see how the very intense-looking scene is filmed.
Check out the car chase from the Aaron Taylor-Johnson starrer below:
Interestingly, Kraven the Hunter was considered for various movie appearances before Sony decided to give the baddie his own film. Based on the Marvel Comics character of the same name, the project will be the super villain's first time on the big screen. The Aaron Taylor-Johnson movie is produced by Columbia Pictures in association with Marvel, and it is directed by J.C. Chandor from a script by Art Marcum, Matt Holloway, and Richard Wenk.
Created by Stan Lee and Steve Ditko, Kraven the Hunter made his Marvel comics debut in The Amazing Spider-Man #15. The popular comic hit shelves in 1964. Played by Aaron Taylor-Johnson in the film, he soon became known as one of the web-slinger's most formidable enemies. He is also part of the group that makes up Spider-Man's rogues' gallery and a founding member of the Sinister Six.
According to comic book lore, Sergei Kravinoff (later known as Kraven the Hunter) became a master tracker and big game hunter in Africa who becomes obsessed with capturing Spider-Man to prove his worth. With a great sense of honor, he treats his adversaries as equals. For that reason, the character is sometimes featured as more of an antihero and ally of Spider-Man, who he began to respect over time. So it will be really interesting to see Aaron Taylor-Johnson breathe life into these story elements.
While details about the movie's exact plot are being kept firmly under lock and key, some cast members have been revealed. Deadline reported that Christopher Abbott has been cast as the main villain, alongside Aaron Taylor-Johnson. Details about his character still need to be confirmed, but CBR says he will be playing the classic Spider-Man villain known as the Foreigner. Alessandro Nivola has also been cast as a bad guy. Meanwhile, Russell Crowe, Fred Hechinger, and Ariana DeBose have signed on in undisclosed roles.
Kraven the Hunter starring Aaron Taylor-Johnson is scheduled to be released on January 13, 2023.
Article continues below headlines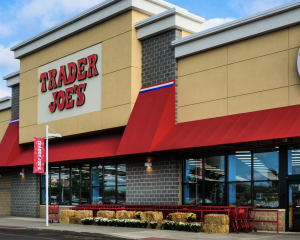 ---