Did Ralphie ever end up shooting his eye out? We are going to find out sooner than later with A Christmas Story sequel set to grace our screens sometime in the near future. It will be a welcome return to this world which has become a holiday staple over the last forty or so years. And with news that a new story is coming, there's also word that some more of the original cast is going to be back as well. Ralphie isn't going to be alone and we are going to get to see how some different folks in this neighborhood grew up.
Warner Bros has announced (via Comicbook.com) that original cast members Ian Petrella, Zack Ward, Scott Schwartz, and R.D. Robb will all be returning alongside star Peter Billingsley in the A Christmas Story sequel. Petrella played Ralphie's little brother Randy. He's become something of an iconic figure in the winter gear world with the famous scene of him not being able to get up off the ground thanks to wearing too many layers. Oh, and could we see him do his little piggy impersonation again with the mashed potatoes? It's certainly possible. 
Meanwhile, in the A Christmas Story sequel, Ward will be back as Scut Farkus who we last saw getting pummeled into the snow by Ralphie. The latter had finally lost his cool with the neighborhood bully. It will be interesting to see how this character has grown over the years and whether his yellow eyes actually translated into adulthood. Some of this movie, you would think, has to deal with the fallout of that fight and whether these two ever reconciled in their adult years.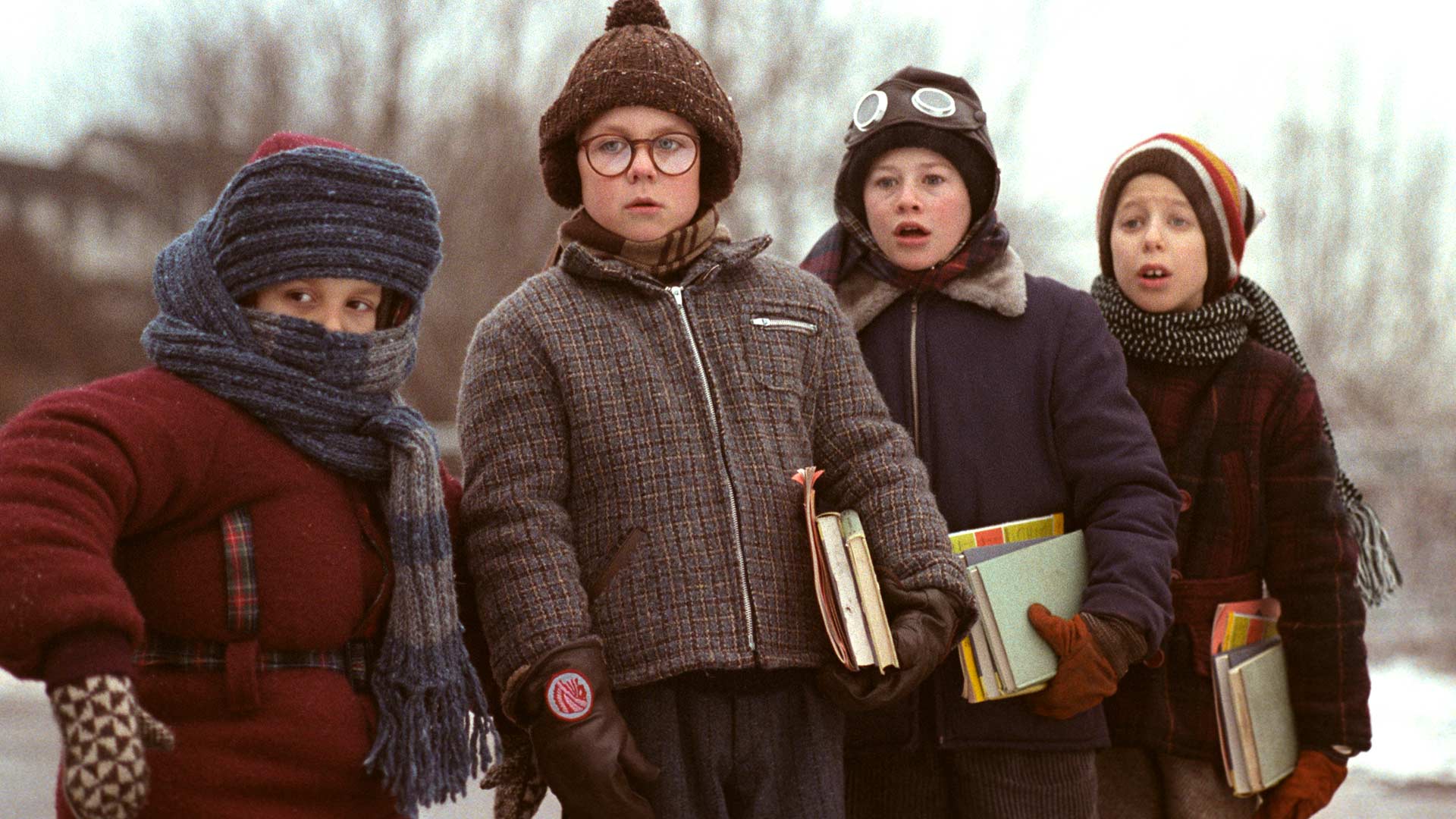 Finally, Schwartz and Robb will be back as Ralphie's friends Flick and Schwartz. This was the crew responsible for the iconic moment that led to Schwartz getting his tongue stuck to the telephone pole thanks to the triple dog dare of legend. How these three have grown up and maintained a friendship over the years is sure to be a big part of the A Christmas Story sequel. Heck, we might even see one of these guys replay the soap in the mouth incident if any of their kids utter a curse word. 
The A Christmas Story sequel is set to take place in the 1970s and will return Ralphie to the house on Cleveland Street from the original. Apparently, as an adult, he wants to recreate some of the Christmas's of his past, presumably the most memorable one that saw him get his Red Ryder Carbine Action 200-shot Range Model air rifle. And considering the nature of the original movie, told through a number of vignettes, we should get a number of callbacks to the themes of the first film. There are plenty of them after all.
With The Christmas Story sequel set to begin filming this month, there is a good chance we get the follow-up movie in time for the next holiday season. There is a lot to look forward to with this movie, especially if you are a fan of the first one. And there's a chance you are considering it's become one of the most famous holiday movies ever.