Sometimes actors and actresses, especially on the big screen, can seem larger than life. Heck, in the movie theaters they really do appear massive just by the nature of the screen and the production. But it can throw you off sometimes to find out the true size of a celebrity, especially when it is in comparison to some of their on-screen co-stars. Movie productions will go to great lengths to skew the reality of that situation, something that's happened from time to time with Zendaya's height. And some have even wondered about Zendaya's ethnicity as well, seeing as how she's among the most-talked-about celebrities out there.
For someone as famous as this actress, having starred in one of the year's biggest movies, and also one of the small screen's most-talked-about shows, it makes sense that Zendaya's height and Zendaya's ethnicity would come up as part of the overall conversation. Why not? These are curious times and this is one of the major names in the business. We are here to set the record straight about both, and some of the answers will definitely surprise you.
WHY DOES ZENDAYA'S HEIGHT COME UP SO OFTEN?
One reason this question comes up more than for some other actors and actresses is that the query around Zendaya's height is often combined with that of Tom Holland's. The two are attached in more ways than one, so fans who've seen them on the red carpet or at other functions will notice something unique about the pair. Namely, Zendaya is actually taller than Tom Holland. It's not by an overwhelming amount, but there's definitely a difference, one that favors Zendaya on the height scale.
And this question in and around Zendaya's height compared to Tom Holland started creeping into the discussion back around the time of Spider-Man: Far From Home when they were reported to have started dating. It was then that people noticed Zendaya was taller than Tom Holland, something some folks even took the time to point out or even make light of. For his part, Tom Holland wanted nothing to do with this, using the words "problematic" and "misogynistic" while talking with Jessica Shaw about those who suggested a man needed to be taller than a woman in a relationship. From this point of view, it didn't appear that Zendaya's height was a problem where Tom Holland was concerned. 
WHAT IS ZENDAYA'S HEIGHT
Now that we've cleared away that it doesn't seem to be a problem for Zendaya's height to be taller than Tom Holland's what are the actual stats? Zendaya has a listed height of 5'11" or five feet, 11 inches. Tom Holland meanwhile is ringing in at 5'8" or five feet eight inches. So there's a two-inch difference between the two. Likely even greater if we get some heels involved. 
How does Zendaya's height stack up against others in Hollywood? Hilariously, there are some stats on this as well. Celebheights.com (via NPR) actually did some background research on actors and actresses in the town to figure out if there was a standard or average height between the two groups. Comparatively, Zendaya is a bit of an outlier here with her height. The average male actor stands around 5 foot 10, and the average actress is about 5 foot 5. That would make Zendaya's height about five inches taller than average, a pretty clear difference. Other actresses in the range of Zendaya's height include Uma Thurman, Katie Holmes, Julia Roberts, and Tilda Swinton.
WHAT IS ZENDAYA'S ETHNICITY?
In addition to questions about Zendaya's height, there have also been some around where she grew up and her ethnicity as well. Zendaya was born with the full name Zendaya Maree Stoermer Coleman to Claire Stoermer and Kazembe Ajamu Coleman back in 1996. She was originally born and raised in Oakland, California. Her father Kazembe is African American and her mother Claire is reported to have roots in German and Scotland. Interestingly enough, her father was originally named Samuel David Coleman but ended up switching his name to honor his Nigerian heritage.
Zendaya has spoken about her race and ethnicity before, especially as it relates to her Hollywood career. She told Cosmopolitan back in 2016 (via BBC) that privilege was something she was aware of, especially where it concerned her and some roles. She said, "Unfortunately, I have a bit of a privilege compared to my darker sisters and brothers…Can I honestly say that I've had to face the same racism and struggles as a woman with darker skin? No, I cannot." It's an interesting omission from Zendaya who clearly understands this as a piece of her background and heritage. 
WHAT'S NEXT FOR ZENDAYA?
Zendaya's height might not come up as much anymore with the initial Spider-Man trilogy wrapped up now after the events of No Way Home. But there are a number of different projects on the horizon for Zendaya. She also wrapped up the second season of the hit show Euphoria which gained significant traction during its most recent set of episodes. A third season is already in the works. And Zendaya is set to return to Arrakis when Dune 2 hits the big screen. Zendaya will once again play Chani, the Fremen love interest of Timothee Chalamet's Paul. She is set to have a much bigger role in the second movie after only appearing near the end of the first.
Article continues below headlines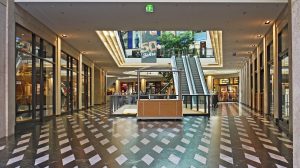 ---
And Zendaya is currently filming Challengers with Josh O'Conner and Mike Faist. It will be about three tennis champions who meet again as adults while still competing in the sport.