It's been almost a decade since Sophie Turner took on the role of Sansa Stark on HBO's Game of Thrones. After eight seasons on the mammoth television series, Turner has been relatively quiet – of course – compared to being on the biggest show on TV every week.
Since it's been a little over a year since Game of Thrones concluded, let's take a look at what has happened to Sophie Turner since then. We'll start with where she came from.
Sophie Turner's Childhood
Sophie was born on February 21, 1996, in Northampton, England. Since the age of 3, Turner has been a member of the Playbox Theatre Company in Warwick. In a 2013 article with Coventry Live,
Turner said of working there, "That was how my obsession grew. I am still in Playbox. Turner continued, "My first lead was in a production called Scary Play." Turner said, "Playbox is a fun environment. It's not just a place for kids to hang around and be silly. We are all very serious about acting. They do not mold you into the actor they want, but let you be yourself."
At the age of 11, Sophie Turner turned down a position at London's Royal Ballet School so she could pursue an acting career.
Sansa Stark On Game of Thrones
Sophie Turner's first onscreen performance was as Sansa Stark on Game of Thrones. Turner started filming when she was just fourteen-years-old. In 2019, for the final season of Game of Thrones, Turner was nominated for a Primetime Emmy in the category Outstanding Supporting Actress in a Drama Series, a category which also included her co-stars Gwendoline Christie, Lena Headey, and Maisie Williams.
Sophie Turner told Vogue Paris that she originally kept her audition for Sansa from her parents. "Me and all my friends auditioned," Sophie said. "We just thought it was kind of a fun, jokey thing to do. And then I just got call back after call back."
Turner continued, "My parents found out when I was in the final seven, and then my mom kind of freaked out, and she called my dad and said, 'I don't know if we can do this. But my dad said, 'Shut up, this is what she has wanted her whole life. You have to let her give it a go.'"
In 2019, Sophie Turner said that she suffered depression due to fan criticisms over her role on Game of Thrones, even saying she considered suicide. Following her time on Game of Thrones, she thankfully took some time off from acting to focus on her mental health.
Article continues below headlines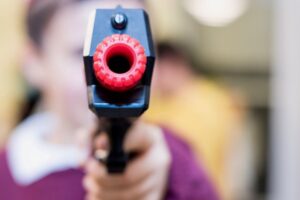 ---
X-Men's Jean Grey
In 2015, Sophie Turner was cast to play Jean Grey in X-Men: Apocalypse, which was released in May 2016. Turner would then return to the role in the central role for Dark Phoenix, in which Grey turns into the seemingly unstoppable mutant, Phoenix.
In an interview with Rolling Stone, Sophie Turner said of working with Apocalypse director Bryan Singer, who was accused of sexual assault by five men, that she agreed with Bohemian Rhapsody star Rami Malek's opinion of working with him, "Our time together was, like Rami said, unpleasant."
In that same interview, Sophie Turner pointed out how working in Hollywood has been somewhat like Westeros. "There's a lot of Sansa in me," she says. "You go into something and you think it's going to be a huge dream, and then you figure out, 'Oh wait. I have to be very strategic about everything. And Harvey Weinstein is Joffrey or Ramsay. Probably worse than that. A White Walker.'"
Sophie Turner Without A Franchise
Understandably, most of Sophie Turner's career so far has been taken up by starring in one of the biggest television series in the world and being a major part of one of the most popular superhero teams in cinema.
In 2013, Turner played a younger version of Vanessa Redgrave in the BBC television film, The Thirteenth Tale. In 2015, Sophie Turner starred alongside Hailee Steinfeld, Jessica Alba, Dove Cameron, and Samuel L. Jackson in the A24-produced action-comedy, Barely Lethal. 2018 would see Turner starring in two films: the thriller Josie, which costarred Dylan McDermott, and the sci-fi comedy Time Freak with Asa Butterfield. Last year, not only did she star in Dark Phoenix, but also in Jouri Smit's thriller, Heavy.
Sophie Turner has stayed relatively busy over the last two years, however, appearing in the music videos for "Sucker" and "What a Man Gotta Do" from her husband Joe Jonas' band, The Jonas Brothers. She also starred in the Quibi series, Survive, where Turner plays one of only two survivors of a plane that crashes on an isolated mountain. The show also stars Straight Outta Compton's Corey Hawkins and was directed by Arlington Road and The Mothman Prophecies' Mark Pellington.
Even during the COVID-19 pandemic, Sophie Turner stayed busy, appearing in Jason Reitman's fan-made recreation of The Princess Bride, where various actors remade scenes on their phones, which was then put together and also released on Quibi in June and July of this year. Sophie Turner was one of many actors – including Chris Pine, Jon Hamm, and Paul Rudd – to play Cary Elwes' original part of Wesley, and husband Joe Jonas would play Robin Wright's character of Princess Buttercup.
Sophie Turner Now
Turner looks to have a film called Broken Soldier completed and awaiting release. Broken Soldier is about a war veteran with PTSD who befriends a teenage girl, played by Sophie Turner. The film also features Mark Kassen, Ray Liotta, and Breaking Bad's Mark Margolis.
Sophie Turner and Joe Jonas started dating in 2016 and the two were married on May 1, 2019, at A Little White Wedding Chapel in Las Vegas, Nevada, immediately after leaving the 2019 Billboard Music Awards. The couple would later renew their vows on June 29th, with Turner's Game of Thrones co-star Maisie Williams as one of her two maids of honor.
In July of 2020, the couple would give birth to their first child, daughter Willa.
Politically, Sophie Turner has stayed busy during the COVID-19 pandemic by becoming extremely active in the Black Lives Matter movement. Here she is below, loudly participating in one of the early peaceful protests…
For such a relatively short career thus far, Sophie Turner has already accomplished quite a bit. She's been one of the primary cast members on the biggest production in television so far, and she played one of the most iconic villains in X-Men history. At only 24, she's already one of the most famous and impressive young talents in Hollywood. Who knows where her career will take her from here, but if it's anything like the last few years, it certainly seems like her future career is going to be great.
IT MAY NOT BE GAME OF THRONES BUT…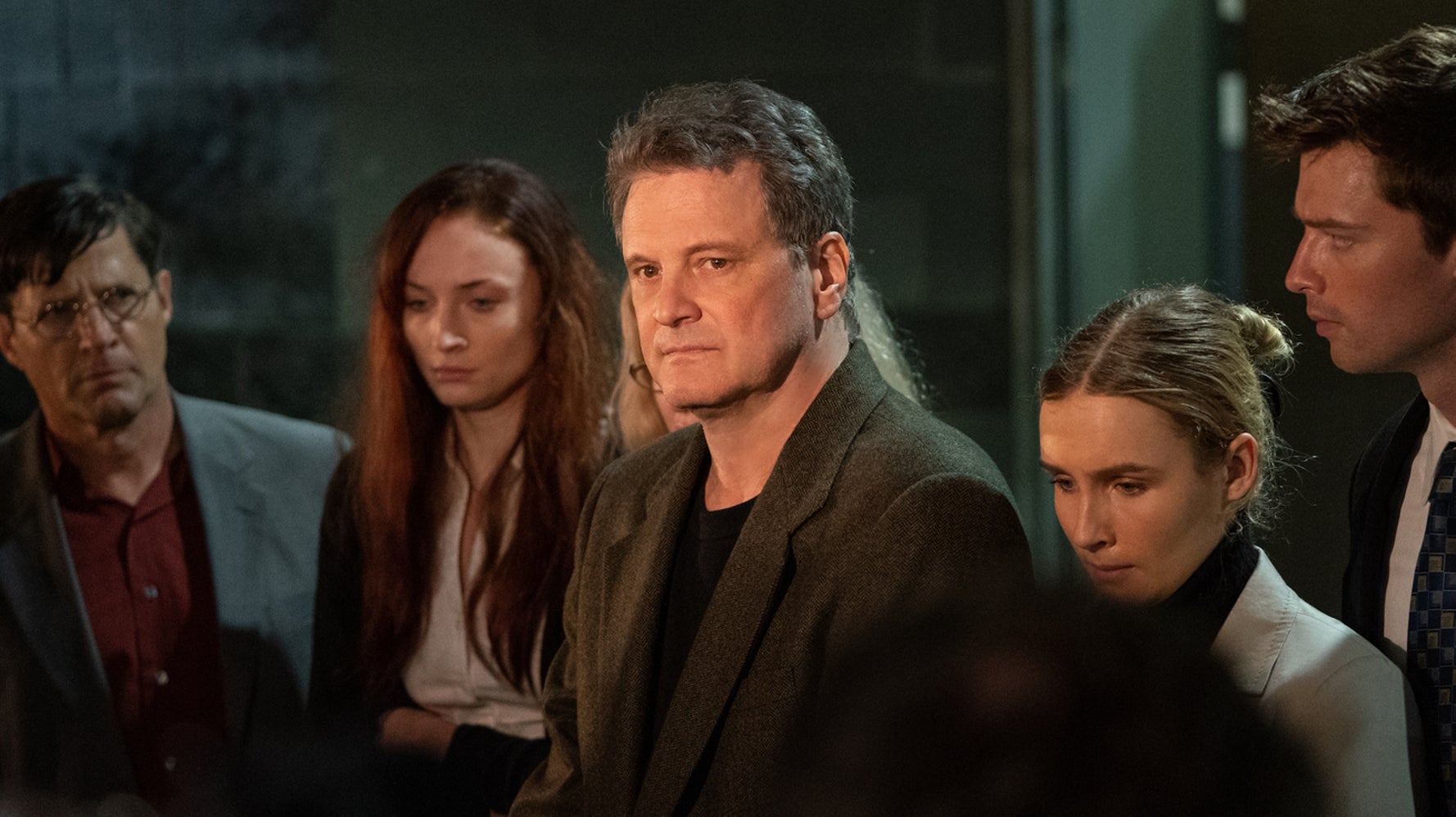 Sophie Turner has found her way back onto the small screen in a big way. She is starring in the mini-series called The Staircase, which is based on the true-life story of novelist Michael Peterson and the murder of his wife, Kathleen. Ms. Turner stars with such heavyweights as Colin Firth, who plays Michael Peterson, and Toni Collette, who plays the murdered Kathleen. Also starring in the series are Patrick Schwarzenegger (Arnold's son), Michael Stuhlbarg, and Odessa Young.
Ms. Turner stars as Margaret Ratliff, sister to Ms. Young's Martha. The sisters were adopted by Michael after the mysterious death of their mother, which was very similar to Kathleen's. We won't give away any more of the compelling story's 8-episodes.
Up next for Ms. Tuner is a small part in the Netflix comedy, Strangers. The project comes from Jennifer Kaytin Robinson and will also star Camila Mendes (Riverdale) and Maya Hawke (Stranger Things). Ms. Turner appears to have a great reason for only taking on a cameo role.
AND BABY MAKES FOUR
Sophie Turner married Joe Jonas in a very impromptu ceremony that followed the 2019 Billboard Music Awards. Apparently, the two decided the time was right, flew over to Vegas, and tied the knot. The pair would make it even more official in a larger ceremony a few months later. Fans of the two actually got to see it in real-time as DJ Diplo filmed the entire thing on Instagram Live. The pair then waited until late June, when they said their "I do's" for a second time, this time in France.
A little over a year later, Ms. Turner and Joe Jonas welcomed their first child, daughter Willa. Now, Ms. Turner is sporting the big baby bump as the happy couple will be making Willa a sister. It appears the 26-year-old actress will then take some time away from her acting gigs to start raising her second child.