With the Johnny Depp and Amber Heard trial underway, more and more sordid details of the celebrity couple's previous relationship are coming out as testimony continues. On Wednesday, Johnny Depp continued his time on the stand, this time discussing the end of the couple's relationship and some of the more disgusting pieces and events that allegedly went into the split. One of those details included a moment during testimony in which Depp described a moment he knew the relationship was over and how he claimed Heard tried to get revenge against him in a rather disgusting way. 
During testimony from Johnny Depp (via Entertainment Weekly), the actor described how near the end of their marriage, he and Amber Heard were living in different residences and he knew that there would be no coming back to find common ground. Wanting to retrieve some of his belongings from a house the two had shared. Depp claims that at the time, Amber Heard was at Coachella so he thought it would be a good time to head over there. But according to Depp, his bodyguard informed him that this would be a good time with a picture to accompany it. Here's what Johnny Depp had to say about the situation:
"She's at Coachella. I think it's a good time to go downtown so that I can get some of my things and get them out of there,' especially things that were precious to me… and he (Depp's bodyguard) said, 'I don't think now's a good time to go.'…Then he showed me a photograph on his telephone of… it was a photograph of our bed, and on my side of the bed, was human fecal matter."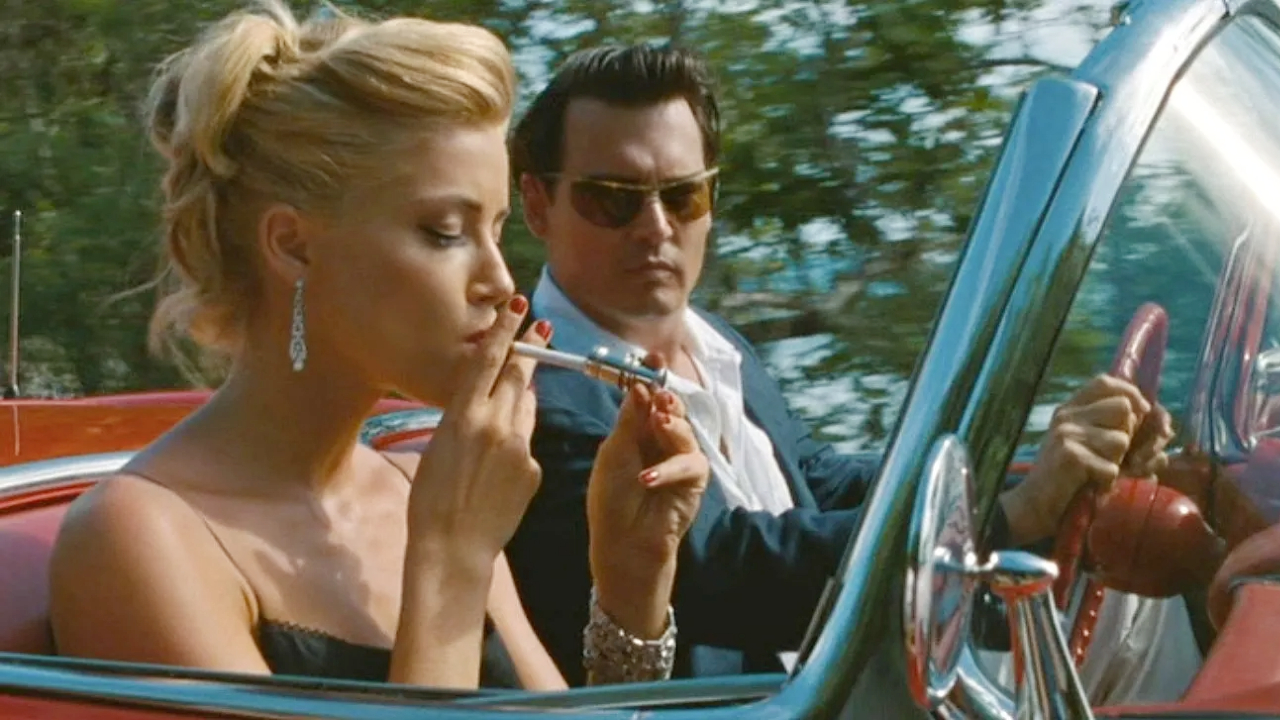 So, yeah. Johnny Depp would go on to describe his feelings at the time and what he thought it meant for their relationship. He claims to have only "laughed" at the situation, especially when he said that Heard's explanation for the deposit in the bed was the two dogs the couple shared. Depp said after seeing the picture and having knowledge of what these dogs could produce, that this simply wasn't the case. This incident was said to follow a birthday party the night before for Amber Heard when she and Johnny Depp had gotten in a fight. He had left for the evening and that was when this reported incident went down. 
All of this is coming out now because of the $50 million dollar lawsuit Johnny Depp has brought against Amber Heard claiming libel and defamation on the actress's part. This stems from a Washington Post Op-ed that Amber Heard penned back in 2018 which made claims of domestic abuse she suffered. While Depp isn't explicitly named in the piece, the actor contends it was obviously about him. That led to Depp suing Heard back in 2019 and almost three years later it is finally seeing a courtroom. 
This revelation about the fecal matter allegedly left for Johnny Depp by Amber Heard isn't the first time this has come up in a court proceeding. The first time was back in 2020 when Johnny Depp sued the British tabloid The Sun for defamation as well. In that one, Depp was pushing back against the publication calling him a "wife-beater" during his time with Heard. In the course of the case, The Sun had to defend its position on that front, and a number of other disturbing allegations surfaced about their time together. Depp ultimately lost that case. We are sure to get even more details of the couple's relationship while the trial continues on.